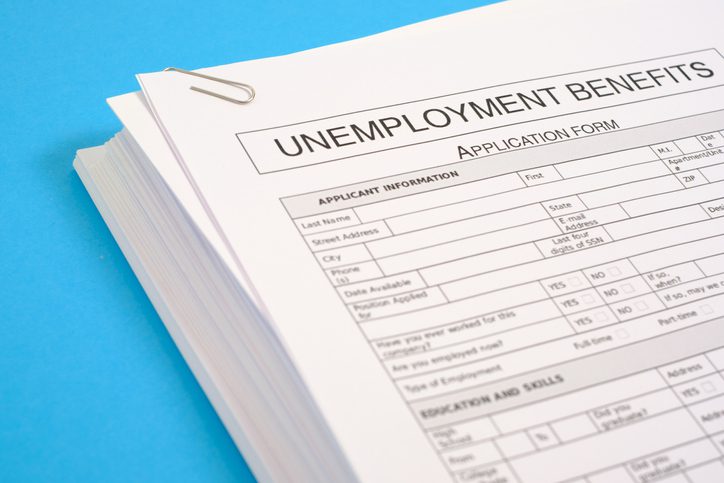 The U.S. economy just suffered through its worst quarter since 1947, with the response to the coronavirus closing businesses and forcing them to cut jobs. According to statistics released by the U.S. Department of Labor, more than 30 million people are claiming unemployment (through the week ending July 11).
And that number ticked up slightly last week.
According to the DOL, more than 11.4 million people filed for first time unemployment benefits in the week ending July 24, up some 12,000 from the week before.
It's the second straight week that figure has risen, after 15 weeks of falling claims.
In addition to the new claims, some 17 million workers are included in the continued claims, according to the labor department. Those numbers count workers who have filed for unemployment assistance at least two consecutive weeks.
While the total first-time claims went up, the top five states for such claims all saw decreases:
California continues to lead the country in claims, with 249,007. But that number is down some 40,000 from the previous week.
Florida is the state with the second-most first-time claims, at 87,062. But Florida saw a drop of some 22,000 claims.
New York's 85,000 first-time claims were some 3,100 fewer than the previous week.
Georgia had 84,581 claims, down more than 37,000.
Texas had 76,109 claims, down more than 11,000.
Other numbers of note:
Louisiana had a significant drop, with 14,501 fewer first-time claims.
Virginia (up 8,578) had the country's largest spike.
Nevada was up more than 6,100.
Indiana was up nearly 2,700.
More: Casinos to Reopen, Northern Bars Closed to Indoor Service
More: Michigan 3rd in PPP Loans As Application Deadline Looms
More: Event Planners Creating More 'Unhurried Happenings' to Draw Shoppers, Tourists Back to Socially Distanced Outings
In addition to those filing regular first-time unemployment, nearly 830,000 people filed for the first time for pandemic unemployment assistance, which was down some 106,000 from the week before.
That additional $600 benefit, approved in the CARES Act President Donald Trump signed in March, expires Friday.
The unemployment news follows hard on the Commerce Department's estimation that the U.S. gross domestic product fell at a 32.9% rate. The drop was the steepest since 1947.
According to the Wall Street Journal, economists are expecting a recovery into the third quarter (which started July 1), though rises in coronavirus cases could stem that tide.
Federal Reserve Chairman Jerome Powell told the WSJ the pace of recovery "looks like it has slowed since (COVID-19) cases" started spiking last month.