What a difference four years can make.
In 2016, an economic development organization that helped create some Grand Rapids' largest projects, commissioned a study to investigate current assets and infrastructure and find opportunities in multiple sectors for projects and investments that could elevate the region as a top-tier visitor destination.
A year-long evaluation determined projects in that study weren't "developed" to the point where Grand Action's "leadership and skill sets were needed."
Grand Action shut down in 2018, but re-emerged as Grand Action 2.0 earlier this year when leaders determined the opportunities outlined in the 2016 study had gained some traction.
"Community leaders believed many (projects) were not only viable, but critical to our forward momentum," said Carol Van Andel, a co-chair of Grand Action 2.0. "Our mission to foster public-private collaborations on transformational projects that benefit health, science, the arts, education, economic vitality and the residents of the region became more relevant when the pandemic hit.
With that in mind, Van Andel said, Grand Action 2.0 reengaged with Convention, Sport, and Leisure, International, to dig more deeply into three opportunities identified in the original study:
Expansion of DeVos Place Convention Center
Development of a new soccer and entertainment event stadium
Development of a new outdoor concert/entertainment amphitheater.
"We knew our region had to be prepared to hit the ground running when the health crisis subsides," Van Andel said. "Unless we plan now we know it will be much more difficult to recover from the devastating impact of this pandemic on our local economy, our businesses, our workers and residents.
More: Treasury: Unforgiven PPP Loan Expenses Not Deductible
More: Small Business Saturday in 2020 Shifts Gears and Prepares for Virtual, Outdoor Events
More: First-Time Unemployment Claims Rise as Virus Surges
"Our community's economic recovery will be dependent in large part on the public and private sectors readiness to initiate new economic development activities that stimulate growth, investment and employment," she added.
Grand Action 2.0 presented findings from its Venue & Attraction Development for Grand Rapids study at the Economic Club of Grand Rapids program Monday.
The study will assist the business-based nonprofit and community partners in evaluating, prioritizing and planning development aimed at elevating the region as a top-tier visitor destination.
"This study serves as a foundation to assess needs and identify potential next steps and project sequencing," said Grand Action 2.0 co-chair Tom Welch, regional president of Fifth Third Bank. "By elevating our position as a visitor destination, we will ultimately enhance the region as a place to live, work and do business. That's the goal, and we're well-positioned to achieve it."
The study builds on Grand Action's 2016 Grand Rapids Destination Asset Study, also conducted by CSL. That study investigated current assets and infrastructure and found opportunities in multiple sectors for projects and investments that could elevate the region as a top-tier visitor destination.
"At that time, we were looking back at 20 years of investment in our arena and convention center, the MSU College of Human Medicine, the Civic Theater and Downtown Market and asked, 'what is the next transformative project?'," said Grand Action 2.0 co-chair Dick DeVos. "How could we build on the past two decades and ensure we're not only protecting those assets, but we're making sound investments in our future."
The current study took a comprehensive look at three of the projects identified in 2016:
Investment in enhancements and future expansion of DeVos Place Convention Center and convention hotel inventory to enhance the area's competitive position in the industry.
Development of a new soccer and entertainment event stadium designed to host a higher level of professional soccer.
Development of a new concert and entertainment event amphitheater, designed with surrounding assets and configured to allow for year-round community activity.
Given the dramatic impact of the COVID-19 pandemic, particularly on the convention and entertainment event sectors, the study also presents an overview of potential implications of the pandemic for future venue development in Grand Rapids.
While the pandemic has had an immediate and devastating impact on our regional economy, the study takes a long-term view.
As a first step coming out of the 2020 study, Grand Action 2.0 has retained the international urban design and planning firm Populous joined by Progressive AE. The firms are soliciting a broad spectrum of community input to help create a vision for future development along the Market corridor from Wealthy Street to Fulton.
The study will consider two available sites – the privately-owned property at Market and Fulton and the City of Grand Rapids' property at 201 Market – as a single development opportunity. They have been charged with presenting designs for a dramatic riverfront that could include an amphitheater, greenspace and other year-round community-based amenities and attractions. Their work is slated for completion in January 2021.
One thing that hasn't changed since 2016 is the cost. The original study identified projects with a projected cost of some $420 million, Welch said Monday, with about $130 million of that coming from private philanthropy.
He sees no reason to change that financing model this time around,
"It's an entirely collaborative approach where we involve public entities and private entities to achieve the desired outcome," Welch said. "We plan to continue to galvanize public support and work with public and private parties to identify viable funding sources. That's the course we're going to take going forward."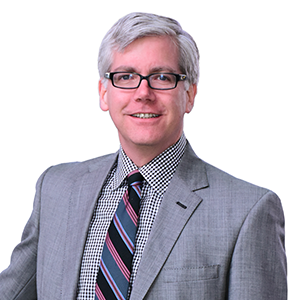 John Kaatz, principal at CSL who authored the study, thinks Grand Rapids will be a great destination with what he says is "a great downtown" and assets like Meijer Garden and the John Ball Zoo.
"You have the opportunity … as a riverfront destination to finally recapture that," Kaatz said. "Being a city that embraces a downtown river and creates an experience around it, both for visitors and residents but also for commercial opportunities, is a real big idea. This whole project … is a big leap forward in embracing that."