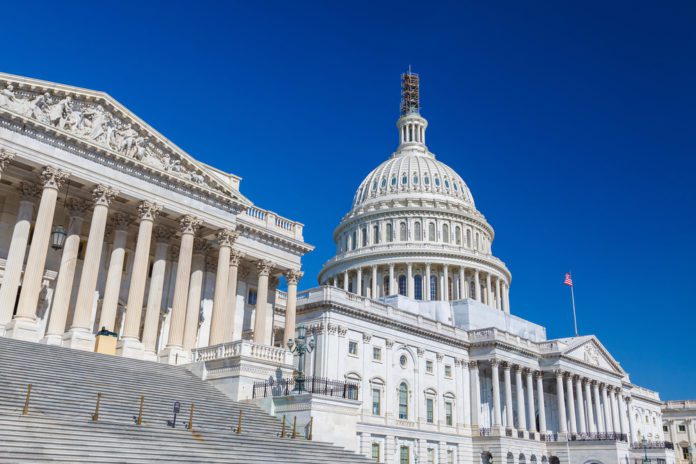 Businesses, workers and the health care system who've been hurt economically and physically by the coronavirus pandemic have waited for days for Congress to get a stimulus package passed that would inject life into the U.S. economy.
That wait is nearly over.
Early Wednesday morning, the White House and Senate agreed on emergency legislation intended to aid those who've been slammed by the pandemic.
The Associated Press reported Wednesday the $2 trillion response package is the largest economic rescue measure in history. It's intent: Be a patch on an economy headed for a recession while the virus continues to take a deadly toll on Americans.
According to the Johns Hopkins coronavirus dashboard, more than 55,000 people have gotten the virus in the United States, with more than 800 deaths. Worldwide, there have been more than 435,000 cases and 19,624 deaths.
More: Real-estate industry braces for COVID-19 impact on home buying, selling
More: Whitmer's stay-at-home order has exceptions
More: Oakland County extends orders to protect essential employees, businesses
According to reports from the AP and the Washington Post, the economic rescue package would:
Provide direct payments of $1,200 to Americans making $75,000 or less, with a sliding scale for those making more, with an additional $500 per child.
Expand unemployment benefits.
Provide a $367 billion program for small businesses to keep making payroll while workers are forced to stay home.
Set up a $500 billion fund for industries, cities and states. The package is expected to set up an inspector general and oversight board for money going to corporations.
Include a boost to unemployment insurance, $150 billion for state and local stimulus funds and $130 billion for hospitals.
Help replace salaries of furloughed workers for four months. According to the AP, furloughed workers would get the amount a state generally provides, plus a $600 addition. For the first time, gig workers such as Uber drivers would be covered.
Senate Majority Leader Mitch McConnell said the Senate would pass the legislation Wednesday. The House is out of session, so passage there could take longer, depending on whether lawmakers can agree to pass the bill by unanimous consent, which would require agreement from all members, according to The Post.
Treasury Secretary Steven Mnuchin said President Trump would "absolutely, absolutely" sign the bill.