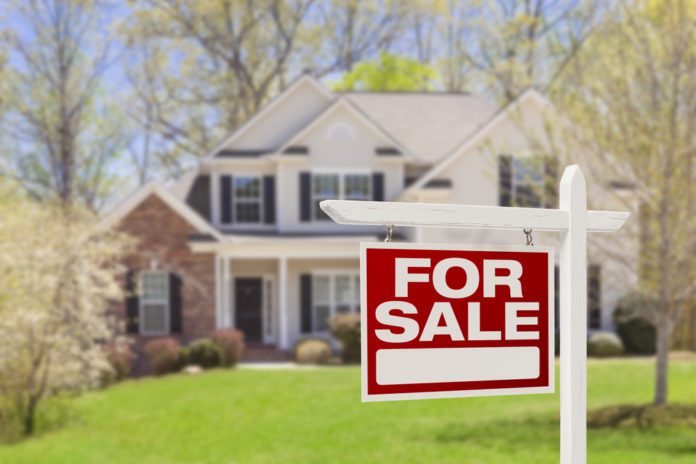 Although it is unknown what the long-term impacts of the coronavirus will be on the overall housing market, local real-estate agents, realtors and mortgage lenders say they are proceeding with buying and selling – but with a twist.
RE/MAX of Southeastern Michigan recently released its latest housing report, representing the last full month of housing data before COVID-19 became a global pandemic. February home sales continued to fall, largely due to declining inventory. Sales are down 9.7% over last year, while prices keep rising.
The median sales price was up 5.8% over this time last year, going from $215,000 in January 2020 to $210,194 in February 2020. Days on market also is up by three days from last year, representing the number of days from listing to signed contract.
Declining inventory is one the key metrics for good reason. A supply of six months is considered balanced, RE/MAX of Southeastern Michigan said. That number was 2.2 months in January of this year and 1.9 months' worth of inventory in February. Nationally, that number is 2.8 months.
"In light of yesterday's order from the governor, we are currently waiting for more clarity from Lansing on what these restrictions mean for the residential real estate business in the short term and what further adjustments are needed," said Jeanette Schneider, Executive Vice President for RE/MAX of Southeastern Michigan.
"Our agents are skilled in working remotely. More than ever, they are using digital tools to keep in touch with their clients. We are hopeful and optimistic this is a short-term disruption," Schneider said. "Also, banks, mortgage companies and title companies continue to conduct business. What this means is for many buyers and sellers who had deals in progress, they may be able to complete the transaction.
"Those closings may now be done curbside or by another acceptable alternative manner, but we are seeing deals continue to move forward," she added.
Apartment List's Chief Economist, Igor Popov, also predicted many possible changes, including the idea that housing inequality will grow, while the market is left with a surplus of luxury rentals. He also said the current "remote work experiment" will cause companies and workers to reconsider their locations and office space needs. Moreover, homeownership plans will have to wait for Millennials & Gen Z.
In response to current events, Schneider said local agents report continued interest from buyers due to low-interest rates, but shopping for homes is looking a bit different. Agents are self-restricting based on industry guidelines, postponing open houses and instead conducting appointment-only showings and virtual tours.
Tri-county data
Other real-estate companies are noticing similar trends. The Greater Metropolitan Association of Realtors (GMAR) in its Tri-County Housing Real Estate Stats for February noted that it expects additional impacts of coronavirus shutdowns through the market.
In its February statement, GMAR noted, "As we progressed through February, the actual and expected impacts of COVID-19 continued to grow, with concerns of economic impact reaching the stock market in the last week of the month. As the stock market declined, so did mortgage rates, offering a bad news-good news situation. While short term declines in the stock market can sting, borrowers who lock in today's low rates will benefit significantly in the long term."
ITs recently released January ShowingTime Showing Index saw a 20.2 percent year-over-year increase in showing traffic nationwide. All regions of the country were up double digits from the year before, with the Midwest Region up 15.7 percent and the West Region up 34.1 percent.
"As showing activity is a leading indicator for future home sales, the 2020 housing market is off to a strong start, though it will be important to watch the spread of COVID-19 and its potential impacts to the overall economy in the coming months," the statement said.
Short, long-term impacts
Connaé Pisani is founder and CEO of National Real Estate Management Group, a real estate investment, construction and property management firm that manages properties throughout the city of Detroit and beyond.
In the short term, Pisani predicts there will be little impact on demand for local real estate, which remains steady.
"Prices in Detroit remain low compared to other major U.S. cities. Interest rates have dropped, home values are up, the rental market is strong and inventory is low," Pisani said. "Also helping investors are historic low interest rates, which are coming into play during this crisis. Investors are refinancing existing assets, and purchasing new assets, with the lowest rates available since the 2008 recession."
Moreover, law firms and attorney offices are at a complete standstill, unable to proceed with any landlord/tenant related cases until further notice, due to orders put in place by Michigan Gov. Gretchen Whitmer and Wayne County, Pisani said. There will also be no tax foreclosures on homes in Wayne County this year.
Over the long term, Pisani predicts home values may drop slightly, but not as dramatically as they did in the prior recession, since the values have still not climbed to where they were prior to 2008. Also, rent prices will drop, because investors would prefer to keep tenants and receive a little less money, than to have vacancies and no cash flow.
"If the impact of the virus is too great, we could encounter a sort of 'grid lock' in the real estate industry — with many businesses closing, more homeowners defaulting on mortgages, unemployment levels and delinquencies rising, investment opportunities soaring, cash flow decreasing, and long-term growth potential rising," Pisani said. "Long term, we may be headed toward prime territory for investors to jump at unique investment opportunities at low prices and interest rates, while the rental market readjusts to the changing economic climate as a result of the COVID-19 crisis."
Get busy at home
On a practical level, Schneider said this is a good time for people who are thinking of selling to start working on their home.
"You're going to be spending a lot more time in the house – fix that leaky faucet, paint that room, repair that screen," Schneider said. "Now you have time to do it and you're not in a rush. You'll be ready to come out of the gate on the other side and when the time is right."
The bottom line, Schneider said, is homes will continue to be bought and sold, even when people are "socially distancing." Some processes may take a little longer, but people are working on that situation as well to make it easier and without friction.
"Deals are still being still written and negotiated," Schneider said. "One thing that's also on our radar is from the title company's perspective, they'll need to pull data form local governments, and some are closed or working from home. … But everyone knows this may be an issue and has identified where hiccups may be. We're taking action so deals can go through."