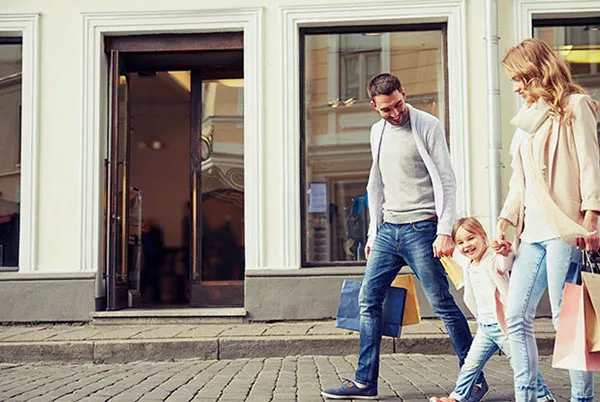 Ordinarily a 0.4% monthly increase is good news, but following larger declines in February and March it is a disappointment. That 0.4% increase in retail and food service sales matched Comerica's forecast but was below the 0.8% consensus.
March was revised to a 0.7% decline from a 0.6% decline in the prior release. Motor vehicle and parts dealer sales rose 0.4% after falling 1.4% in March. Gasoline station sales fell 0.8% despite gas prices rising 3.0% in the CPI report, a big downside surprise suggesting Americans cut back on discretionary Easter and spring break travel. Control (core) retail sales, which exclude autos, gas stations, building material and supply stores, as well as food service and drinking places, rose 0.7%, but March was revised to a 0.4% decline from a 0.3% decline previously.
Food service and drinking place sales rose 0.6% after 0.3% in March, meaning volumes of restaurant sales rose modestly since prices of food away from home rose 0.4% in the April CPI report. Food and beverage store sales fell 0.2% in April after a 0.3% decline in March. Nonstore retail sales (mostly e-commerce) rose 1.2% after a 0.4% increase in March.
From a year earlier, retail sales rose 1.6% and control retail sales rose 4.2%. In those terms, motor vehicle and parts dealer sales fell 0.5%, furniture and home furnishing sales fell 6.4%, electronics and appliance store sales fell 7.3%, and building material and supply store sales fell 3.7%. The drop in house sales is weighing on demand for durable goods.
Retail sales are down 0.2% (not annualized) over the last six months. Headwinds from high interest rates, cost of living pressures, and the housing downturn have brought consumer spending on goods back down to earth. Spending on services is better but it too is uneven: Food service and drinking place sales jumped 9.4% on the year in April, but weaker-than-expected gas station sales show consumers are cutting back on travel.
Consumer spending will likely be a headwind to economic growth in 2023, with volumes of goods purchased holding roughly flat, and services spending growing more slowly than in 2022 or 2021.
Bill Adams is a senior vice president and chief economist at Comerica. Waran Bhahirethan is a vice president and senior economist at Comerica.