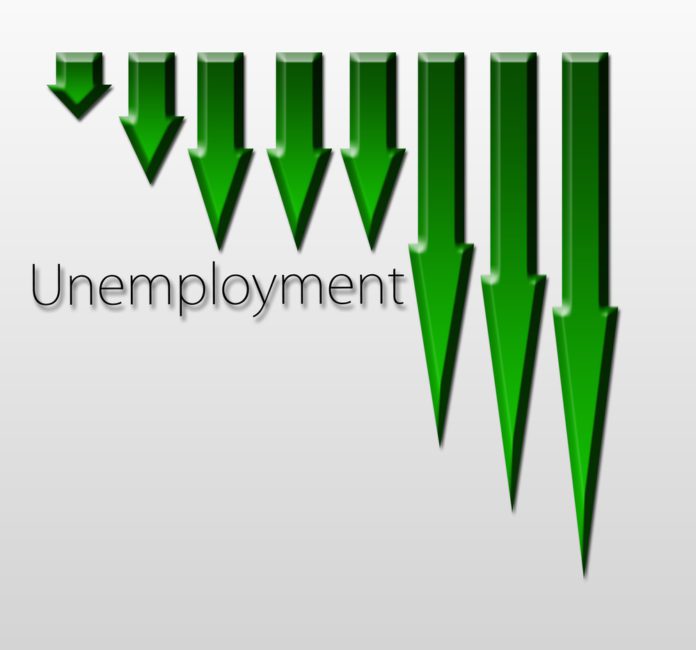 Following a recent spike, applications for unemployment benefits took a dive last week.
According to statistics released Thursday by the Labor Department, some 242,000 Americans applied for jobless benefits in the week ending May 13. That's a drop of 22,000 claims from the previous week.
Last week's spike was discovered to be largely caused by a spate of fraudulent applications in Massachusetts, according to the Associated Press. Claims in Massachusetts fell by 14,000 this week.
The fraudulent Massachusetts numbers last week aside, economists still expect a slow uptick in layoffs in the second half of 2023.
"We expect jobless claims will resume their upward trend as the economy weakens and enters a mild recession in the second half of the year, and as layoffs become more widespread," Nancy Vanden Houten, economist at Oxford Economics, told the AP.
The four-week moving average of claims also fell, dropping by 1,000 to 244,250. Overall, 1.8 million people were collecting unemployment benefits the week that ended May 6, about 8,000 fewer than the previous week.
Since the pandemic purge of millions of jobs three years ago, the U.S. economy has added jobs at a breakneck pace and Americans have enjoyed unusual job security, according to the AP report.
Earlier this month, the Fed raised its benchmark lending rate for the 10th time in a row in its fight to bring the stubborn inflation rate down.
This latest news came after U.S. employers added 253,000 jobs and the unemployment rate dipped to 3.4% in April, matching a 54-year low. The government also recently reported that U.S. job openings fell in March to the lowest level in nearly two years.