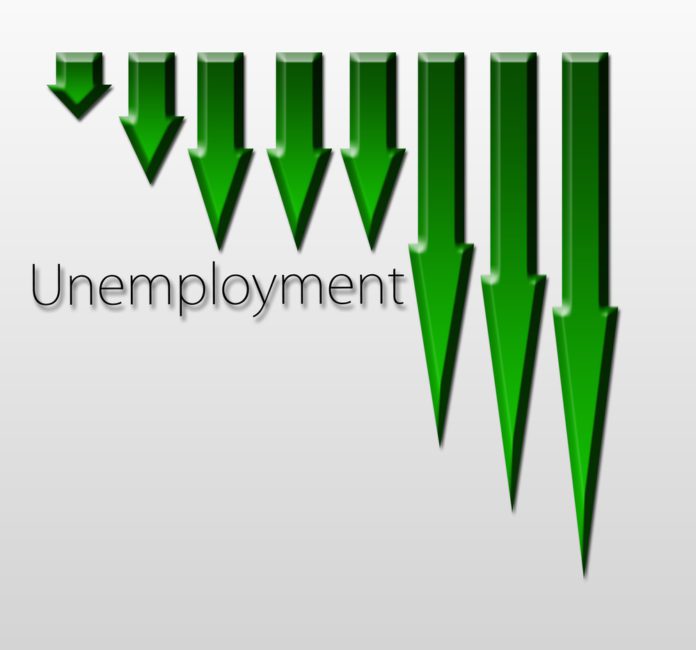 There's good news and bad news in the unemployment situation in Michigan.
According to statistics released by the U.S. Department of Labor, first-time claims for unemployment assistance in Michigan dropped to 15,479 last week, a drop of about 4,000 claims from the week before.
That's the good news. The bad news: The 15,479 claims last week was nearly double what it was at the same time a year ago.
And since March 15 – five days after the first cases of COVID-19 were reported in the state – Michigan's Unemployment Insurance Agency has received as many unique claims (nearly 2.6 million) as it did in the nearly six previous years combined (May 2014 to March 2020).
Jason Moon, the communications director for Michigan's Department of Labor and Economic Opportunity, told Corp! in an email you can take the comparison even farther.
"For further comparison, weekly initial claims reached a high of more than 388,000 in April, while the in the weeks preceding the pandemic, the UIA received around 5,000 new weekly claims," Moon said. "Even during the Great Recession, the weekly high was around 77,000 in 2009."
Since the beginning of the pandemic, more than 2.2 million certifying, potentially eligible claimants have applied for benefits, with $22 billion in benefits paid to more than 2.1 million workers, or roughly 98% of potentially eligible, certifying claimants.
More: United Wholesale Mortgage Going Public in $16 Billion Merger
More: Growth, Community Revitalization Projects Attract $112 Million in Investment
More: Experts: Real Estate Industry Can Expect a Busy Fall Thanks to Hungry Buyers and Limited Home Inventory
Nationally, first-time claims continue to hover below 1 million, with some 870,000 American workers making initial claims for benefits in the week ending Sept. 19, according to the weekly unemployment statistics released by the USDOL.
That number was just above 860,000 the previous week, and represents 27 straight weeks of historically high numbers.
Some of the numbers:
California continues to lead the nation with 230,443 first-time claims last week. That's up some 4,400 from the previous week.
New York's first-time claims (71,300) were up about 9,400.
Georgia had 48,472, up some 6,300.
Texas had a drop in first-time claims. It's 47,497 claims were down nearly 1,900.
Illinois (4,271) and Michigan (4,092) had decent drops.
New Jersey (some 4,000) and Virgina (about 2,400) were both up.
And since we're comparing, the DOL said more than 26 million Americans are still receiving some sort of unemployment assistance for the week ending Sept. 5. That number last year, the DOL said, was 1.5 million.