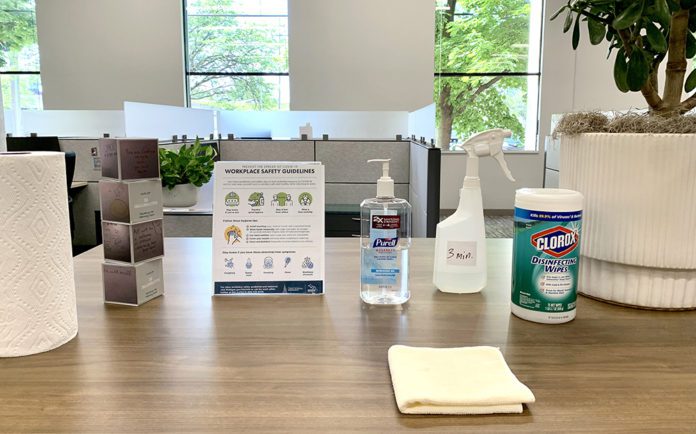 At this point, most businesses have reopened following stay-at-home orders that shuttered all but the essential ones.
While it seems like all it took was the go-ahead of state officials who'd issued the orders to begin with, a deeper dive into what was needed to get back up and running is probably worth a look.
It takes more than a business owner unlocking the door and hollering, "We're open!" There are a myriad of questions that have to be answered, some big and some small. Want a sample? Take these examples from Debbie Lockwood, the chief operating officer for Grand Rapids, Mich.-based HR Collaborative, a human resources team designed to create an environment that will attract and keep great talent:
• How do we reduce expenses while putting people first?
• Should we lay off employees? Or furlough them? Or enroll in a work-share program?
• Do we continue to hire right now? Do we start rehiring?
• How do we recruit and onboard virtually?
• What training do managers need to be effective in a remote environment?
• Should we bring staff back to the workplace? If we do, what health and safety measures need to be in place?
• Who is going to manage those measures?
• How do we need to change our operations to comply with today's executive order?
• What is our responsibility to our employees and our community?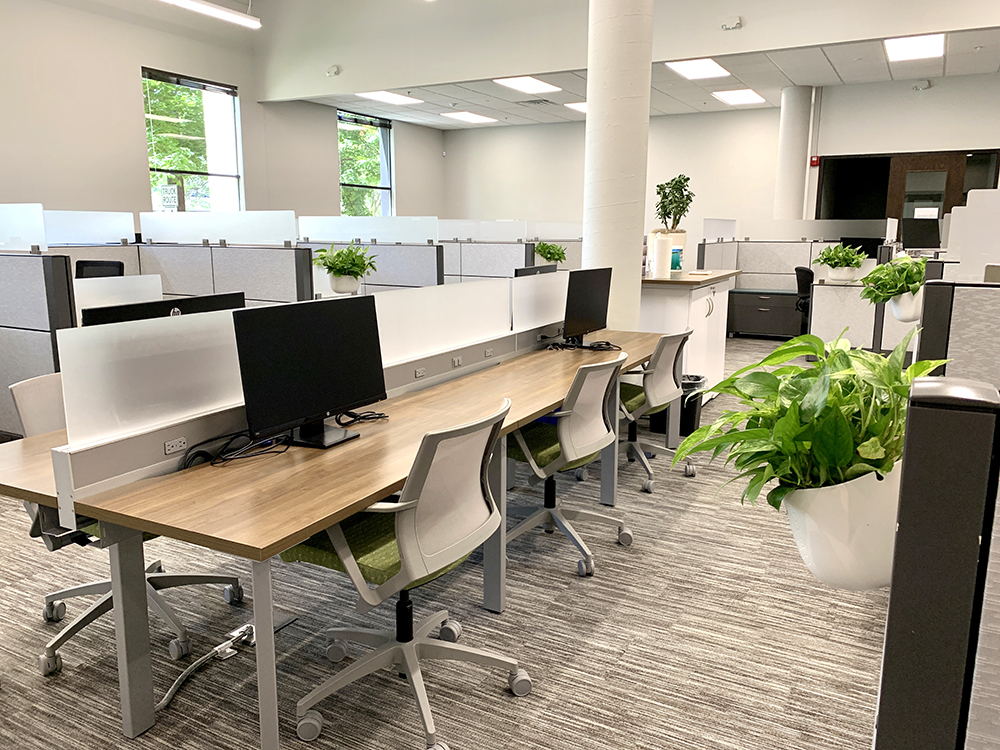 "On top of answering those big-picture, organizational questions, HR is answering countless individual ones from employees, providing stability, support and empathy to a workforce facing uncertainty and stress at every turn," Lockwood said. "HR is navigating through questions that impact every facet of the business. In many ways, HR is the frontline for staff."
Being the front line for the staff means knowing a lot of information in a variety of areas. Paraphrasing an old adage, HR staffers need to be a "jack of all trades and a master of all of them."
There are many relevant areas, particularly in the COVID-19 era, in which HR staffers need to be conversant. In the wake of the coronavirus, for instance, the Occupational Safety and Health Administration is issuing regulations about workplace safety, there are coronavirus testing requirements to meet, personal protective equipment to provide, etc.
Elizabeth Williams started as the Corporate HR Director for Arotech Corporation right about the time Michigan was starting to shut down due to Gov. Gretchen Whitmer's Stay Home, Stay Safe orders in March.
Arotech has just fewer than 500 employees across the corporation, which triggers employee rights earmarked in the Families First Coronavirus Response Act, primarily rights to various levels of paid sick leave.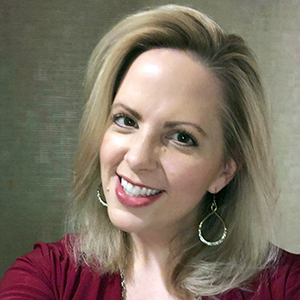 At Arotech, Williams said, HR managers "are responsible to ask the pertinent questions and go through the steps necessary" when employees either test positive or have been exposed to COVID-19.
With a national base, Arotech's HR folks need to know the rules in a variety of states. They provide employees with testing locations, requirements and even the turnaround times. The problem is those details aren't the same in every state.
"Testing has gotten easier in some states, but in South Carolina and especially in Arizona, two states we have divisions in, testing results have taken up to 14 days," Williams said. "In Michigan, we have curb-side testing, with up to 48 hours for results, with no referral from your doctor required, as in other states."
When the federal government announced the Family First Coronavirus Response Act (FFCRA), HR Collaborative's Lockwood said, "many HR professionals' jaws hit the floor." Despite its good intentions, she said, it has "upheaved years of well-established regulations and employment law."
Virtually overnight, HR professionals have had to wrap their heads around how FFCRA intersects with the Americans with Disabilities Act, FMLA, wage and hour regulations, paid medical leave laws, Worker's Comp, and OSHA.
"For weeks, our team of seasoned experts had to attend daily legal briefings just to keep up," Lockwood said. "And while the pace has slowed down, it's still an ongoing and fluid situation. We've heard time and time again from employment attorneys that they can't give definitive answers due to lack of details in the Act and lack of legal precedence.
"These changes have highlighted the need for HR professionals to be conversant in both employment law and risk management," she added. "Both are required to navigate an organization through such uncharted legal waters."
The CARES Act, which President Donald Trump signed into law back in March, also created a lot of regulations and standards that were new for businesses to meet, all surrounding a response to the coronavirus pandemic.
The act afforded new benefits to employees, all of which HR managers had to become familiar with. Actions such as suspending 401(k) loan deductions or taking out loans up to $100,000.
"HR penned and communicated all of these new regulations to employees, fielding their individual questions for their specific situations," Arotech's Williams said. "The State of Michigan has required training that companies must provide to their employees. We've developed an employee training and play book of protocols to follow, and shared it with our sites in other states, even though it was not state-mandated to do so. It's just practical business sense to follow the same playbook."
The most challenging decision may have been the first one owners had to make: what was "coming back to work" going to look like? HR Collaborative's Lockwood said it depends on whether the company is bringing back its workforce for on-site work, or remaining remote.
For managers working with onsite staff, she said, employee safety and wellbeing are the front-and-center concerns.
"How do we maintain productivity and ensure our job site is as safe as feasibly possible? How can we quickly train staff on new processes and procedures?" she said. "What are our contingency staffing plans if employees are exposed and need to self-quarantine? How do we address the concerns and accommodate employees worried about returning?"
For managers working with a remote workforce, employee engagement and resilience is the biggest challenge.
"Zoom fatigue is real and working-from-home burnout is increasing," Lockwood said. "Finding ways to energize remote teams and create virtual spaces for connection and comradery requires a new playbook for most businesses.
"HR managers at organizations taking a hybrid approach (which many are) have to face both challenges equally," she added.
Once the workers are back on the job, it's up to HR managers to make sure they're aware of the frequently changing regulations. That can be a challenge — "You have to look for the updates and executive orders and keep up with the news," said Williams, who has spent plenty of time in webinars and consultation with corporate legal representatives.
One of the intricacies, for example, revolves around the wearing of masks and other PPE in the work environment. Employees who refuse to follow these work rules, Williams explained, aren't entitled to unemployment benefits if they're dismissed. Another topic centers on an employee's ability to collect just as much in federal and state unemployment benefits if they stay out of work.
So what's an HR staffer to do?
"The answer to that is, first, hear the employee out … Get to the heart of the matter," Williams said. "The more you listen, the more they feel heard, the more of an understanding each of you will come to, and a resolution will be found."
To keep up with it all, Williams says she communicates with the company's HR managers to be sure the company is following state mandates and CDC guidelines.
"I stay up to date and communicate with my HR Managers on state mandates to ensure we are following the state mandates and the CDC guidelines." She gets a daily email from CAN (COVID Act Now, www.covidactnow.org)—"It's factual, clear and concise," she says, recapping the latest COVID news and state-by-state numbers.
HR Collaborative's Lockwood said the Michigan state website (www.michigan.gov) has been "an invaluable resource" for keeping up to date with the changing standards.
"It has provided a dynamic one-stop-shop for how the state is handling the coronavirus and how employers should handle it," Lockwood said. "There have also been numerous local entities and organizations that have stepped up to help interpret and distill these changes. Counties, cities, chambers of commerce, non-profits, for-profits. It's been amazing to see so many groups come together to share information and collaborate on solutions."
One question, as state officials started reopening the economy, was how employees would feel returning to work in a pandemic environment. Would there be fear? Nervousness?
Williams said Arotech's employees have "settled into their new schedule or routine."
Management at HR Collaborative has always "valued a flexible work environment," according to Lockwood, with the company "strongly believing" employees should "work where and when they are most productive."
Consequently, returning to work hasn't been much of an issue.
"We acknowledge that not everyone is comfortable with coming back into the office, due to a variety of circumstances," Lockwood said. "So we've left the decision to work onsite up to employees. We count ourselves extremely lucky that we're able to offer that flexibility. Not all of the organizations we work with can."
At this point, perhaps the biggest challenge companies are facing is employee morale, yet another area where HR managers have to pay attention.
The COVID-19 era isn't making that easy. Remote working, kids staying home from school, fear of the coronavirus and other outside influences make keeping employees steady, focused and happy can be difficult.
"Keeping employee morale up when everyone's lives have been turned upside down is particularly daunting," Williams said. "Strong, capable HR leaders know their employees; they can gauge when things are particularly off, which can be either performance-related at work or personal and sometimes they are interrelated.
"Add the additional layer of a pandemic to that and, some days, it just feels like more people are walking around in a bit of a slump," she added. "Or tensions are heightened from political overtones, which can cause conflicts in the workplace. Or feeling disconnected from working remotely and not seeing your work friends; the loneliness is very real. HR folks have big hearts and we feel it that much more empathically and empathetically when we see employees who are having a difficult time."
With all of that in mind, HR Collaborative's Lockwood said, 2020 has been HR's "moment to shine."
"Because it's highlighted the strategic importance of HR to an organization," she said. "Yes, there's been pressure. Yes, there've been long days. Yes, there've been sleepless nights. But HR professionals across the country have risen to the challenge.
"And thanks to their tireless (and often thankless) work, we've seen more positive organizational change these past few months than we've seen in years."