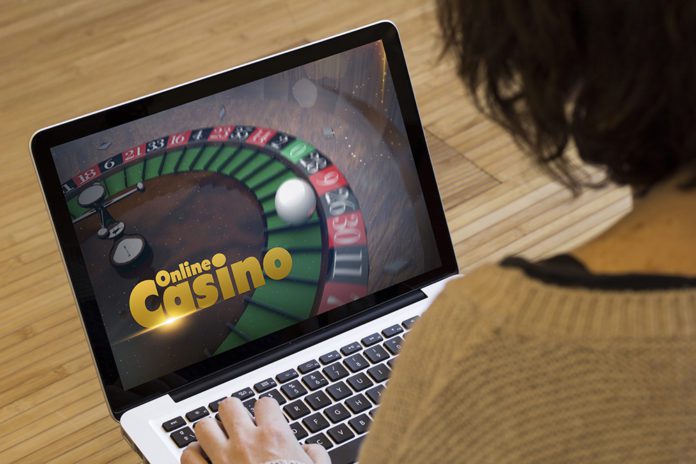 If you listen to David Tsai, customer response to online gaming in Michigan has been "higher than in any other state" since its inception earlier this year.
Tsai, president, Midwest Group for MGM Grand, is counting on it to bring new customers into the Detroit-area casinos when it's safer to do so among a COVID-19 surge. The goal, he said, is to get customers to game online, win points and then redeem those points at a brick-and-mortar casino.
"We are offering a lot of promotions right now such as sign up bonuses, free bets, a lot of the focus is on awareness and promotion and education," Tsai said.
It must be working. According to state of Michigan officials, Internet gaming operators in Michigan reported $95.1 million in internet gaming gross receipts for March. Internet sports betting operators received $32.3 million in total gross sports betting receipts and reported a total handle of $359.5 million for the month.
Richard Kalm, executive director of the Michigan Gaming Control Board, said the NCAA basketball tournament – March Madness – added "a bounce to the sports betting handle."
"(Sports betting) jumped 19.1 percent from February, and internet gaming seemed to increase in popularity with monthly adjusted gross receipts going up 18 percent from February," Kalm said. "This led to increases in taxes and payments, which means more funding for the City of Detroit, K-12 education, economic development and tribal communities."
Taxes and payments are based on adjusted gross receipts, which were $88.7 million for internet gaming and $19 million for internet sports betting during March. Adjusted gross receipts include deductions for the monetary value of free play incentives provided to and wagered by bettors. The operators delivered approximately $17.8 million in taxes and payments to the State of Michigan for March:
Internet gaming taxes/payments: $17.3 million
Internet sports betting taxes/payments: $535,930
For internet gaming, the state receives 70 percent of the total tax from the commercial operators and 80 percent of the total payment from tribal operators. The tax and payment rate ranges from 20 percent to 28 percent based on yearly adjusted gross receipts.
For internet sports betting, commercial operators pay 70 percent of the 8.4 percent tax to the state and 30 percent to the city of Detroit. Tribal operators make an 8.4 percent payment to the state on adjusted gross sports betting receipts.
The three Detroit casinos reported city wagering taxes and municipal services fees of $5.2 million for March:
Internet gaming taxes and fees: $4.9 million
Internet sports betting taxes and fees: $326,462
Tribal operators reported $1.8 million of wagering payments to the tribes' governing bodies.
An online gaming and sports betting revenue distribution table is available on the agency's website. In March, 12 operators were authorized for one or both forms of online wagering. Details for each operator's internet gaming and internet sports betting results are available in tables published on the MGCB website.