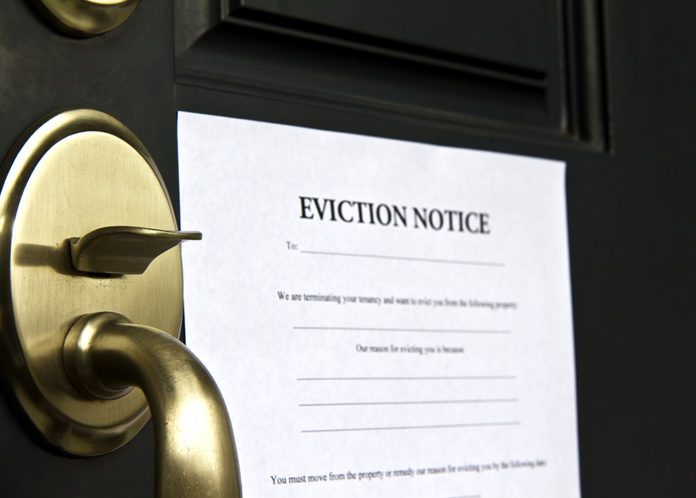 Matthew Paletz is quick to point out that, while the U.S. Supreme Court's decision to invalidate the Centers for Disease Control's extension of the moratorium on evictions is a victory for landlords, it doesn't exactly leave them lining up to act on it.
The CDC issued the original moratorium in September. It was struck down by a federal judge in May, but SCOTUS upheld it through July 31. After it lapsed, the CDC issued a new one, which had been scheduled to expire Oct. 3.
Paletz, a landlord advocate and Troy, Mich.-based attorney, continues to believe the CDC overstepped its bounds when it extended the moratorium, and his clients are just happy to see the Supreme Court "restore the rule of law."
"The CDC had no business interceding in matters of housing, no matter how well-intentioned it was," Paletz said Tuesday. "(But) It's not like my clients are dancing in the streets, excited that there are more people to evict. It doesn't work like that."
The Supreme Court decision basically removes federal protections for some 3.5 million renters in the United States who feared they would face eviction in the next two months, according to U.S. Census Bureau data.
Paletz expects local municipalities to follow the Supreme Court's lead – "If the moratorium has been deemed no longer valid, anything related to that should be deemed invalid," he said – and, in fact, 36th District Chief Judge William McConico told The Detroit News exactly that.
"The court remains committed to following the law on this issue and it will not institute its own eviction moratorium," McConico said. "Throughout the COVID-19 pandemic, evictions for termination of tenancy, commercial evictions, and emergency evictions have continued to proceed. The only evictions that were halted were evictions for non-payment of rent where a tenant produced a CDC declaration. But given the Supreme Court's ruling, the CDC declaration is no longer valid and evictions for nonpayment of rent will resume immediately."
There is help available for renters behind on their payments. Some $47 billion in federal funding has been earmarked for rental assistance nationally.
The CERA program covers up to 15 months of back rent and some utility assistance. To qualify, applicants must earn below 80% of the area median income and claim a COVID-19 related hardship.
In Michigan, the Michigan State Housing and Development Authority has $622 million to distribute through the CERA program. In late July, however, there was still nearly $500 million in rental assistance grants that hadn't been spent.
The MHSDA did not return a call from Corp! Magazine seeking comment.
Paletz points out that his clients hope renters who are struggling will take advantage of the assistance.
"Right now, everybody's talking about, with the Supreme Court striking the moratorium down, there's going to be a wave of evictions," he said. "My clients are still diligently working with their tenants to get assistance. It's the tenants who are unfortunately abusing the moratorium where my clients are going to have a chance to reclaim their property.
"This is certainly a welcome restoration of private property rights, but in no way does it signal things are going to get back to the way they were any time soon," Paletz added. "Eviction is a last resort. My clients want their tenants to stay there, they just want them to pay their rent. If they're not able to do so, they need to apply for the government assistance programs so they can stay there as an act of good faith."