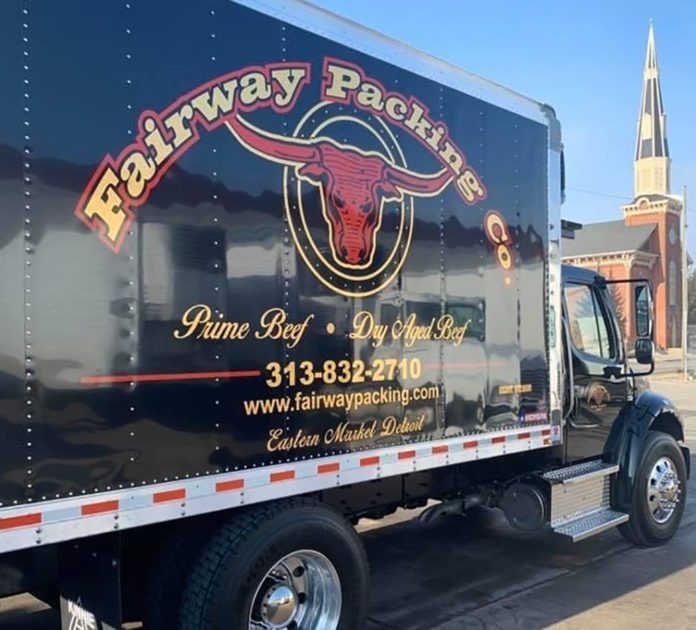 For three generations, the Baratta family through its Fairway Packing business have prepared its high-end steaks, burgers, poultry and pork products at their Eastern Market retail store for walk-in customers, restaurants and other commercial clients.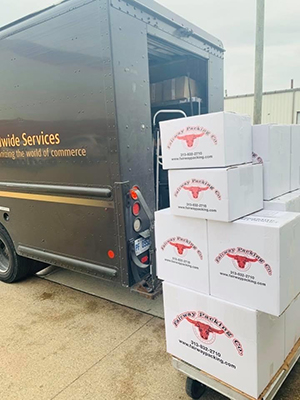 But once crisis struck and the coronavirus quarantine made it clear it was no longer business as usual in the state of Michigan, the Baratta family had to pivot. In a matter of days, they began adding new services, products and relationships to the mix, adapting to a new normal with the help of their chef clients and industry friends.
Now, customers can buy Wagyu and Piedmontese steaks directly from Fairway Packing and pick up their orders curbside, buy boxes with ready-made goods such as all the fixings for specialty hamburgers from respected restaurants such as Grey Ghost or find their products at other butcher shops who are filling the cases with Fairway goods for loyal clients.
"The wheels started turning" right from the start, said Emmet Baratta, one of the members of the third generation of the family that now runs Fairway Packing along with his cousins. Their grandfather started Fairway more than 65 years ago, and the family has grown it into one of the top meat purveyors in Metro Detroit.
"We've seen a lot of trends change from the second generation to the third generation – from the way our fathers did things to how we do things," Baratta said.
Consumer focused
That resiliency and willingness to try new things has been essential in the past six weeks. This shift toward additional direct-to-consumer sales all started for Fairway when Baratta was driving into downtown Detroit to meet with a customer just before the "Stay Home, Stay Safe" order went into place and noticed how quickly employers were sending people home to work. High-end restaurants that were normally packed were largely empty.
"That was the moment things started to get real," Baratta said. "No one knew what was going to happen. No one could plan for this."
These restaurants had been Fairway's target clients, Baratta said. Now, they were looking at shutting down or changing their own business plans. The cousins got on the phone and started brainstorming what to do, Baratta said. They knew they had a dynamic website, so they started there, advertising more to consumers and putting their curbside pickup options on social media.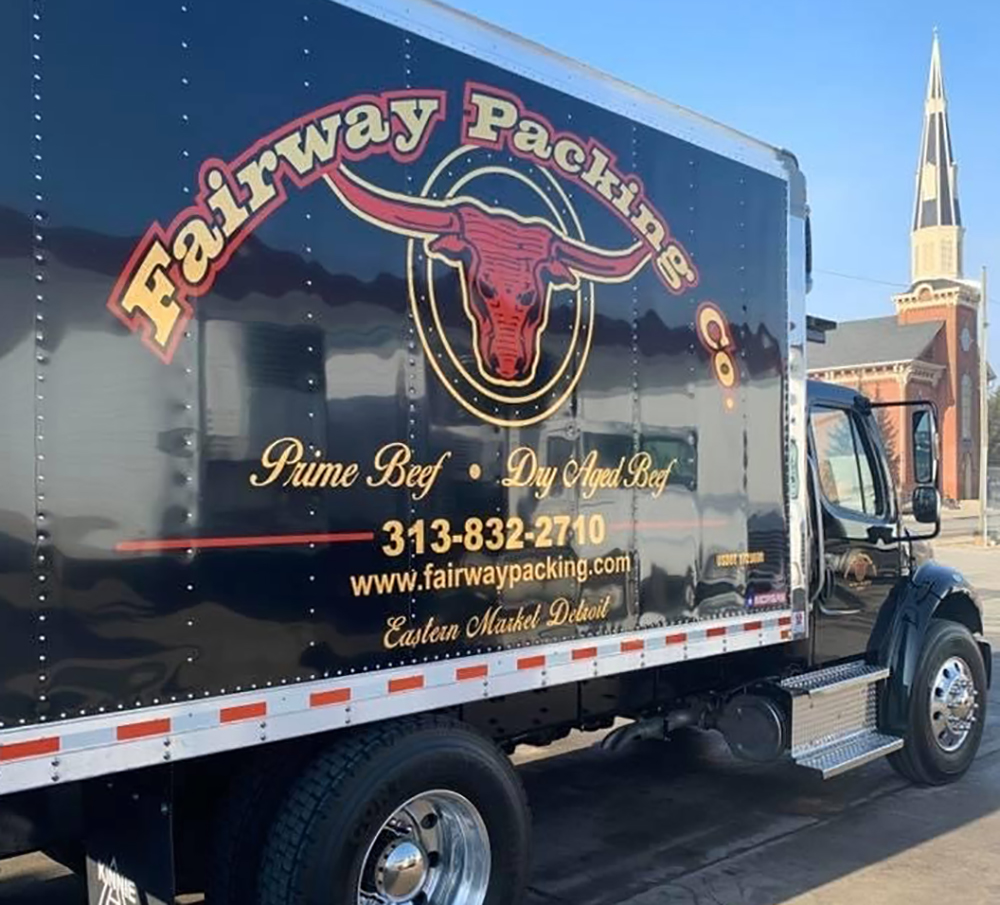 "Then the wheels started spinning as restaurants went into panic mode," Baratta said. "They said they weren't going to sit back and watch their businesses shut down. … They started selling off their pantries to make sure they weren't stuck with a bunch of inventory, and they realized this was a pretty good idea."
Fairway Packing partnered with these restaurant clients to sell their meat alongside their pantry goods. They also developed specialty boxes with steaks and side dishes or hamburgers with all of the fixings. Places like The Whitney came up with The Grill Box, which included two New York strip steaks from Fairway, a bottle of Whitney champagne and a $50 gift card for $100. Plus, the Whitney would donate a $100 gift card to staff members at the Henry Ford Hospital in Detroit for every box sold.
Making the best of it
These types of boxes were a great win-win, Baratta said. The restaurant chefs included how to cook the food, which made foodie customers happy. Newcomers got to try their hand at these same recipes and look like experts because of the quality of the goods. Plus, everyone felt good about the donations and keeping restaurants in business.
Another way Fairway stayed busy was supporting butcher shops that needed additional goods. This kept everyone shopping as well as created ways to maintain social distance, Baratta said. It kept consumers fed and safe at the same time with these smaller locations and well-stocked meat counters.
It's been busy, Baratta said, and that's a good thing for everyone, especially the restaurant industry that badly wants to keep employees busy, some money flowing to pay bills and a connection to their diners, who hope to eat well and eat healthy at the same time. Making food at home with fresh, well-trimmed beef, pork and chicken helps everyone in this time, Baratta said.
"We love what we do. We grew up in this business. And we believe that people should enjoy good, fine beef and all-natural products," Baratta said. "I see more people making the best of the situation at home with their families and I'm just glad we can put great steaks in front of them when they're making those memories."