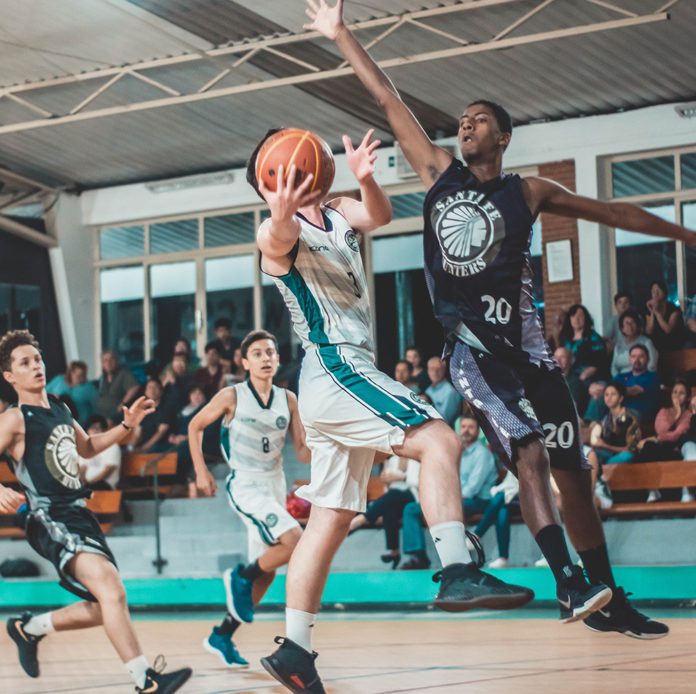 For weeks – months, really – athletes, coaches, parents and pretty much anyone connected with high school sports has been begging Michigan Gov. Gretchen Whitmer to allow them back on the fields, courts and rinks.
After weeks that have included protests, hearings and even a lawsuit, Whitmer on Thursday gave them what they wanted – with some caveats.
Whitmer and Michigan Department of Health and Human Services Director Elizabeth Hertel announced the return of high school sports, but with stringent safety protocols in place. Contact sports can resume Monday, Feb. 8.
The catch: Masks must be worn during practices and games or, if they can't be worn, athletes must be regularly tested for COVID-19 consistent with guidelines issued by the MDHSS.
"These past months have been tough on all of us, and I know they've been really hard on student-athletes who've been missing a sense of connection and belonging," Whitmer said at a Thursday press briefing. "I appreciate the passion of our young athletes, and their desire to get back in the game that they love.
"Here in Michigan, we love sports, it's part of our DNA," she added. "Because of the steps we've taken, and because of your actions, as well, our numbers are in a place where we can allow our athletes to get back in the game with their coaches and teammates."
Under the revised MDHSS epidemic order, contact sports are allowed as long as participants are masked during play or practice. For sports where masks cannot be worn and social distancing cannot be maintained, all participants must be tested consistent with the program specified in the Testing and Additional Mitigation Measures for Athletic Practice and Play section of MDHHS's Interim Guidance for Athletics which will be available online at Michigan.gov/coronavirus on Sunday, Feb. 7.
Participants need to maintain six feet of distance when not actively engaged in play and wear face masks at all times. Spectators are allowed with up to 250 people in stadiums that seat less than 10,000 and up to 500 people at venues that seat over 10,000 people.
"Today's announcement is possible because of our progress over the last two months," Hertel said. "Michiganders need to remain vigilant, however, as we now have a new more easily transmitted variant of this virus present in our state. All Michigan residents need to minimize their risk by avoiding gatherings, wearing masks properly, social distancing, and making a plan to get the safe and effective COVID-19 vaccine when it is their turn."
Dr. Joneigh Khaldun, the state's chief medical executive, said the continued progress in the state has "allowed us to take this step forward."
"As a parent and former student-athlete myself, I get how important athletics are to our children's physical and mental health," Khaldun said. "However, parents and athletes need to understand the risk involved with contact sports if they choose to participate. Sports that require frequent closeness between players make it more difficult to prevent disease transmission even when mitigation measures are in place, including masks. Even when not required, we urge teams to implement a testing program to protect athletes, coaches and their families."   
MDHHS had been closely monitoring three metrics for stabilization or declines over the past several weeks, and Michigan continues to see improvements . In recent days: 
Hospital capacity dedicated to COVID-19 patients has been in 10-week decline, with current capacity at 6.6% for beds with COVID-19 patients. Peaked at 19.6% on Tuesday, Dec. 4. 
Overall case rates:  Currently at 159 cases per million after peaking at 740 cases per million on Saturday, Nov. 14.  Rate has been in solid decline for 24 days. Three MERC regions in the state are now below 150 cases per million people: the Detroit, Traverse City and Upper Peninsula regions.
Positivity rate: currently at 4.9% and declining. This is the first time positivity has been this low since mid-October
Indoor residential and non-residential gatherings are limited to 10 people and two households. MDHHS continues to urge families to avoid indoor gatherings or to pick a single other household to interact with consistent with guidance already released by the department. Families are encouraged to stay home as much as possible to maintain momentum and to protect loved ones. Families are also encouraged to Mask Up, Mask Right, using guidance for what masks to wear and how to wear them. 
The epidemic order continues to temporarily pause other venues and activities where participants have close physical contacts and are not consistently masked, like water parks.   
As before, employees who work in jobs that cannot be performed from home can continue to go to work, while employees who can work from home should continue to do so.