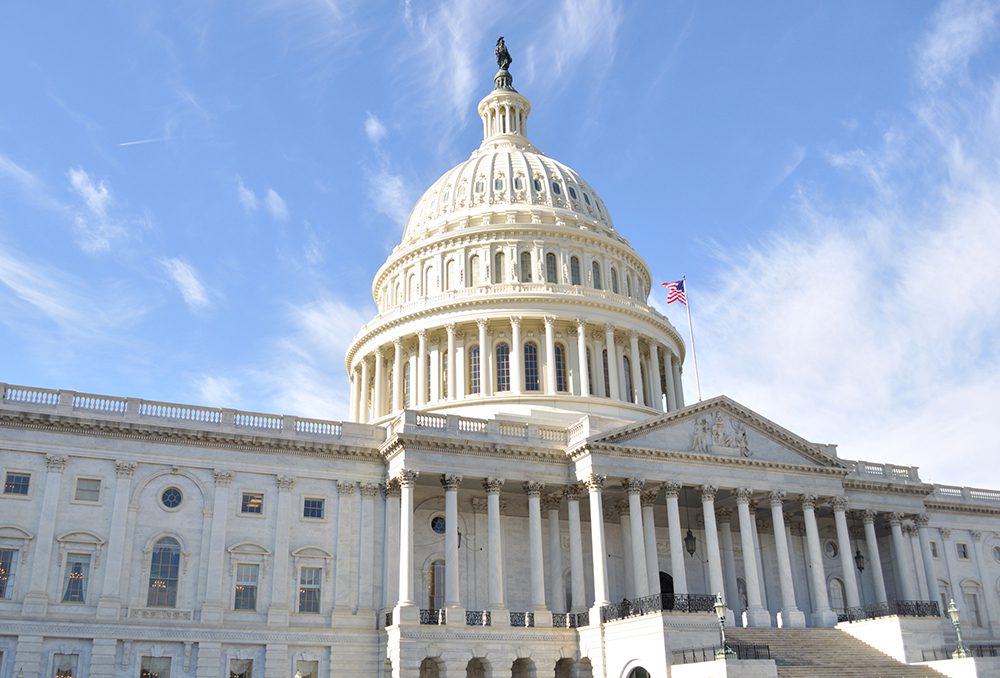 When U.S. Commerce Secretary Gina Raimondo appeared at a Detroit Athletic Club gathering back in November, one of the programs she pushed hardest to get passed was the $52 billion CHIPS Act.
On Thursday, a bipartisan group of governors sent a letter to House Speaker Nancy Pelosi, Minority Leader Kevin McCarthy, Senate Majority Leader Charles Shumer and Minority Leader Mitch McConnell urging Congress to pass the act.
The governors — Gavin Newsom, D-Calif.; Ned Lamont, D-Connecticut; Brad Little, R-Idaho; J.B. Pritzker, D-Illinois; Eric Holcomb, R-Indiana; Laura Kelly, D-Kansas; Andy Beshear, D-Kentucky; Charlie Baker, R-Massachusetts; Steve Sisolak, D-Nevada; Phil Murphy, D-New Jersey; Michelle Lujan Grisham, D-New Mexico; (NM), Kathy Hochul, D-New York; Roy Cooper, D-North Carolina; Mike DeWine, R-Ohio; Kate Brown, D-Oregon; Tom Wolf, D-Pennsylvania; Gretchen Whitmer, D-Michigan; Spencer Cox, R-Utah; Phil Scott, R-Vermont; Jay Inslee, D-Washington; Tony Evers, D-Wisconsin; and Mark Gordon, R-Wyoming – urged Congress to fund the act.
"The $52 billion in incentives provided under the CHIPS Act to boost domestic chip production will help the United States regain its leadership in semiconductor manufacturing and support the businesses and workers who make the products dependent on these chips," the governors wrote.
The CHIPS Act, part of the America COMPETES Act passed by the House earlier this month, includes incentives to boost domestic chip production. The Senate passed the U.S. Innovation and Competition Act in June 2021; the House passed the America COMPETES Act Feb. 4.
Both chambers, according to the governors, are "working to reconcile" differences between their two bills.
"We are encouraged that Congress is moving forward on a landmark bill to improve our economic competitiveness and boost domestic chip production," Michigan's Whitmer said. "The chip shortage has hit working families and businesses in Michigan and many other states hard. Thousands of jobs up and down the auto supply chain and across multiple industries are at risk, and the solution is clear—fund the CHIPS Act now. If we're going to protect working families and maintain America's competitive edge, Congressional leaders must come together to get this done."
In their letter, the governors said the CHIPS Act would fund $52 billion in incentives to boost domestic semiconductor production and research, $2 billion of which would be dedicated to incentivizing production of the "mature node" semiconductors used by automakers and parts suppliers. Mature node chips are also used in medical devices, agricultural machinery like farm tractors and combines, as well as radiation-proof chips required by our national defense industrial base.
Raimondo was calling for investment in the country's supply chains and manufacturing centers and "specifically investing in the semiconductor industry" which she said was "invented in America" during her Detroit Economic Club appearance.
"Thirty years ago we produced the chips we needed — 40% of all chips were made here in the U.S.," Raimondo said at the time. "Over time, like a lot of other manufacturing, we watched that decline. Today we produce 12% of global chips. "Guess what percent of leading-edge chips we make in America? Zero," she added. "Artificial intelligence, quantum computing … all that stuff that's the need of the future and relies on the most advanced chips … none of it is made in America."