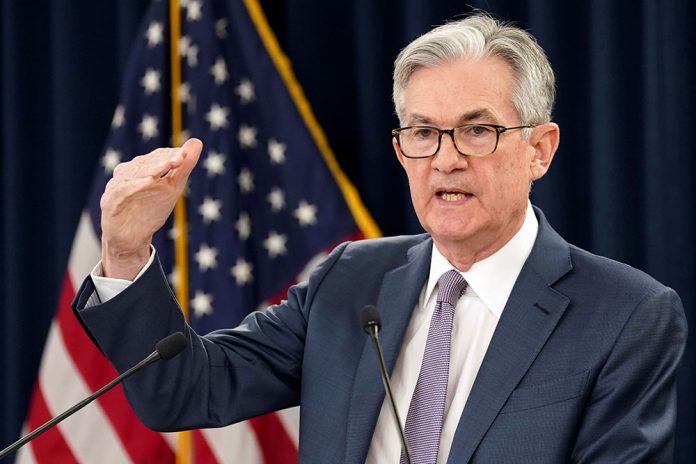 The Federal Reserve approved the largest interest rate increase since 1994 and signaled it would continue lifting rates this year at the most rapid pace in decades as it combats inflation that is running at a 40-year high.
On Wednesday, officials agreed to an increase of 0.75 percentage-point which will increase the Fed's benchmark federal-funds rate to a range between 1.5% and 1.75%. The move is a sign it is acting more aggressively to fight rising consumer prices.
"I do not expect moves of this size to be common," Fed Chairman Jerome Powell said at a press conference on Wednesday afternoon. The decision at the Fed's next meeting in late July "could well be about a decision between 50 and 75" basis points, he added.
New projections showed all 18 officials who participated in the meeting expect the Fed to raise rates to at least 3% this year. The median projection would lift the fed-funds rate to around 3.375%, or by an additional 1.75 percentage point over the following four meetings this year. Most officials had projected in March that they would raise rates to at least 1.875% this year.
Such a pace of increases would represent the most aggressive rate-rise cycle since the 1980s.