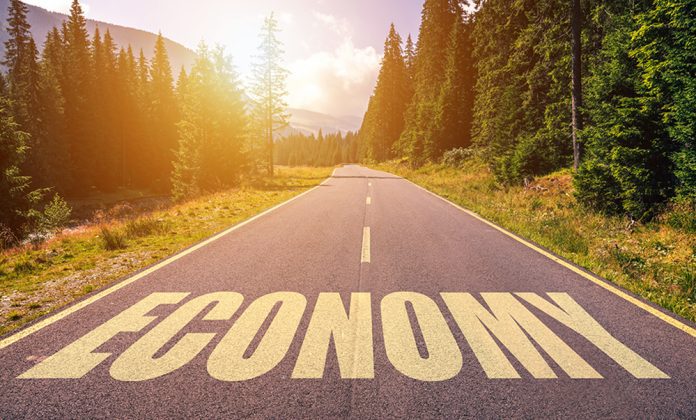 What pandemic?
While the COVID-19 pandemic which has rocked the economy around the country since March 2020, the western Michigan region has appeared to weather it and is now coming out of it pretty well.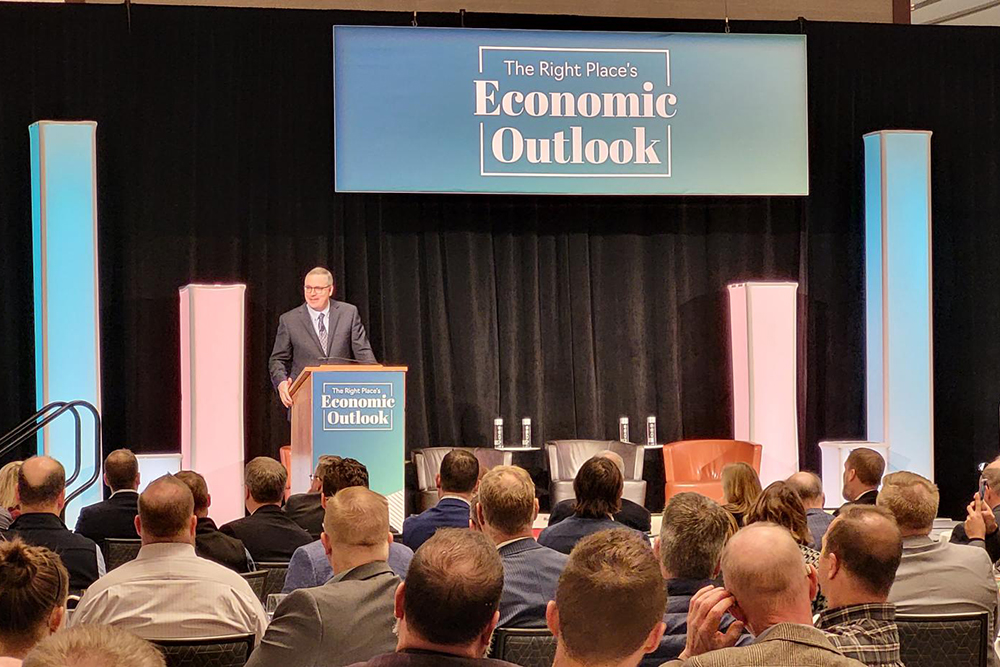 At least, that was the consensus as regional economic development organization The Right Place, Inc. hosted its 2023 Economic Outlook for the Greater Grand Rapids Region.
The event featured a state-of the-region presentation by Right Place, Inc. President and CEO Randy Thelen, accompanied by the launch of the organization's first annual State of the Region Report.
The event also included in-depth state and national forecasts by University of Michigan Regional Economic Specialist Don Grimes and Fifth Third Bank's Chief Investment Strategist Jeff Korzenik.
Thelen provided an update on progress against its 3-year strategic plan goals. As it winds down the final year of the plan, which runs from 2020 to 2022, the organization has surpassed its goals.
In 2022, the organization's work has resulted in*:
1,133 new and retained jobs
$56m in new and retained payroll
$194m in new capital investment
How'd they manage to exceed their goals in those areas? By expanding their outreach to existing businesses. The Right Place team had been doing some 300 visits to businesses a year, but recently passed 500 and could reach as many as 600 visits this year.
Thelen said his team has "stepped up our game."
"We're proud of that performance … We've nearly doubled our business outreach in the region, making sure we're knocking on the doors of our existing companies," Thelen said. "We all know that's where the bulk of the community's growth comes from.
"We had a nosedive moment for the first few months of the pandemic when people weren't sure what was going to happen," he added. "Then we come out of it and suddenly consumers have more income than ever before and they're buying things rather than services … so we had more manufacturing growth than we might have anticipated."
Since the start of the three-year plan, the organization's work has resulted in:
3,677 new and retained jobs (against 3-year goal of 3,400 | 108%)
$195m in new and retained payroll (against 3-year goal of $184m | 106%)
$598m in new capital investment (against 3-year goal of $500m |120%)
In addition to these metrics,
Goshin's recently announced battery component manufacturing facility in Big Rapids includes $2.3 billion in investment and 2,350 new jobs. When this project, the largest in the organization's history, is counted the three-year totals rise to 6,027 new and retained jobs (177%), $342 million in new and retained payroll (186%), and $2.9 billion in capital investment (592%).
Thelen also pointed out that LG has one of the largest battery installations in the country, and the company is expanduing,
"(Goshin) hasn't broken ground yet, obviously there's still work to be done," Thelen said. "But we're headed in the right direction."
During the Economic Outlook, The Right Place released its first annual State of the Region report, designed to inform the community of key trends impacting the region. It is the result of qualitative insights from The Right Place's economic development work across its eight-county collaborative, and quantitative economic research performed by its Business Intelligence team.
Key takeaways include:
Labor Force Recovery: After losing 22,500 workers during the pandemic, the labor force has recovered 23,000 workers which surpasses pre-pandemic levels.
Overall, Greater Grand Rapids has had a slower than average recovery of jobs. At -3.8%, the region is performing better than the state average (-4.5%), but slightly below the national average of -1.8% from 2019-2022.
Local business leaders are confident in the region's future, despite potential headwinds of inflation and rising interest rates. Specifically, of the 500+ businesses The Right Place met with in 2022:

70% reported increasing sales

56% reported plans to expand

22% reported talent as their number one pinch point

43% are planning to increase investment in training
Thelen pointed out the region hasn't quite recovered from its initial job loss at the start of the pandemic, relative to how the rest of the country is doing.
West Michigan, he said, is down some 3.8% in jobs – the rest of the country is down 1.8% —
"We went deeper in the job cuts at the start of the pandemic so we had a deeper hole to climb out of," Thelen said. "We're not all the way back yet, so we've got some more work to do."
Continuing high inflation will present challenges to attaining those goals, but Thelen and the others remain optimistic about the future.
"We're not so naïve to think next year is going to be smooth sailing," he said. "We know there's some choppy waters, and our forecast … talked about two quarters of sort of recessionary environments toward the end of next year.
"We need to recognize it's going to be a bit choppy water but we're going into it with some momentum," he added. "We're going into it with a collection of companies that seek growth opportunities. Relative to our peers across the country we think we're pretty well-positioned to weather the storm as best we can."