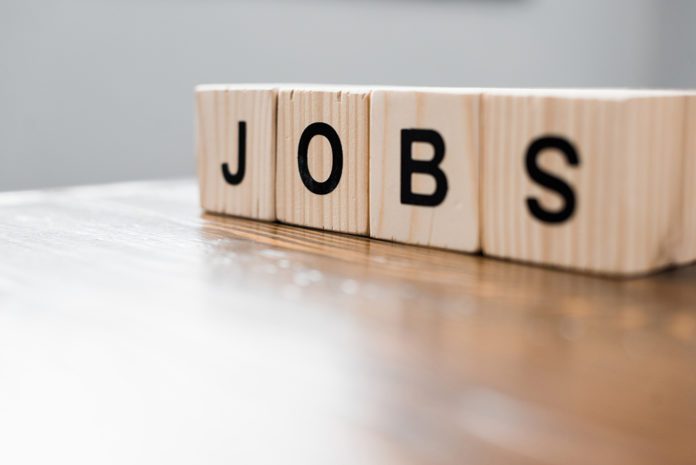 It's been sort of a good news, bad news week in the American workforce.
The good news first: Weekly claims for first-time unemployment benefits dropped for the first time in a month last week, falling by some 38,000 to 326,000.
Now, the bad news: The U.S. economy only produced about 194,000 jobs in September, according to statistics released by the Labor Department Friday morning. However, the unemployment rate fell to 4.8%, which is better than experts anticipated and the lowest since February 2020.
CNBC is reporting the total jobs created fell far short of the Dow Jones prediction of 500,000 jobs. According to CNBC, government jobs fell by 123,000, while private payrolls were up by 317,000.
"This is quite a deflating report," Nick Bunker, economic research director at jobs placement site Indeed, told CNBC. "This year has been one of false dawns for the labor market. Demand for workers is strong and millions of people want to return to work, but employment growth has yet to find its footing."
Top employment gains came in the leisure and hospitality industry, which added some 74,000 positions. Professional and business services contributed 60,000 while retail was up 56,000, statistics show.
Meanwhile, for the first time in a month, first-time claims for unemployment benefits fell last week
The Labor Department said Thursday some 326,000 workers filed first-time claims last week, some 38,000 fewer than the week before. It's the first decline following three straight weeks of increases.
The number of people filing such claims had fallen to some 312,000 in early September, the lowest number since the pandemic hit in March 2020. But experts said a resurgence in the Delta variant, along with hurricane-inflicted damage in the south slowed the job recovery.
"With Delta infections dropping rapidly and hurricane effects mostly finished, we should resume the path toward normal levels of weekly layoffs," Robert Frick, corporate economist at the Navy Federal Credit Union, told CBS News.
Some 2.7 million U.S. workers were receiving some type of jobless aid the week of September 25.