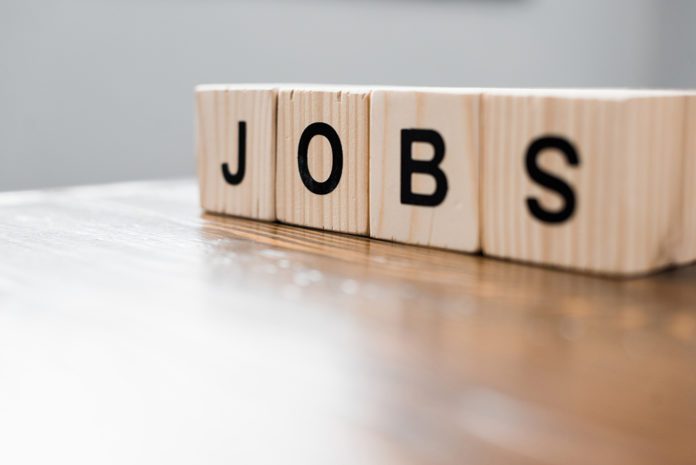 Inflation is still at a 40-year high and supply chain issues are still disrupting the economy, but the news in the job market is still good.
The Labor Department announced Friday the U.S. economy added some 428,000 jobs in April, continuing a string of strong job-creation and keeping the unemployment rate at 3.6%.
According to Bloomberg, the expected number of jobs for April had been some 380,000. The number actually reported compared with a revised count of 428,000 in March.
The unemployment rate had been expected to fall slightly to 3.5%, but remained the same as it was in March (3.6%).
According to the Labor Department:
The economy has added 8.3 million jobs since January 2021.
The economy has added an average of more than 500,000 jobs per month in 2022.
Job growth was widespread across the economy, led by especially strong results for workers in the Leisure and Hospitality, Manufacturing, and Transportation and Warehousing sectors.
95% of the jobs lost during the pandemic are now recovered
Insured unemployment is at a historically low level, and labor market disruptions due to COVID-19 are at all-time lows.
"The policies driving this job growth are also empowering workers in ways we haven't seen in decades," officials said in a release. "Record numbers of workers are starting new jobs, increasing their wages, and opening new businesses."
The 3.6% unemployment rate in April was just above the pre-pandemic rate of 3.5% in February 2020, about a month before COVID-19 was first detected. That, in turn, had been the lowest unemployment rate since 1969, Bloomberg reported.
"Almost 500,000 workers decided to leave the workforce in April. The large decline is a concerning prospect for businesses that are facing one of the tightest labor markets in decades," Peter Essele, Head of Portfolio Management for Commonwealth Financial Network, told Yahoo! Finance in an email. "Currently, there are 11.5 million job openings and only 5.9 million unemployed, causing a large mismatch in labor supply and demand that's fueling wage growth. A further decline in the participate rate could exacerbate the labor supply shortage, resulting in further wage pressures that will inevitably flow through to broad-based inflation."
To deal with the continuing inflation, the Federal Reserve last week raised interest rates further and announced the start of quantitative tightening, or rolling assets off the central bank's $9 trillion balance sheet.
Fed Chair Jerome Powell said in a press conference he believed the moves would succeed in addressing some of the factors contributing to inflation.
"Wages are running high, the highest they've run in quite some time. And they are one good example … of how tight the labor market really is," Powell said, according to Yahoo! Finance. "The fact that wages are running at the highest level in many decades. And that's because of an imbalance between supply and demand in the labor market."