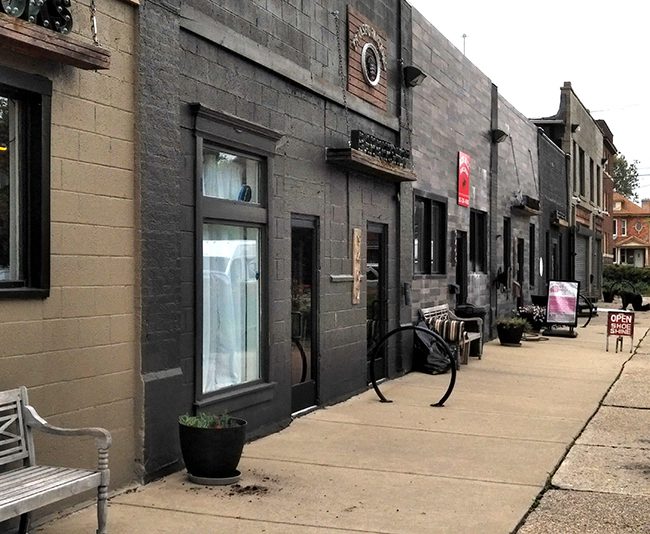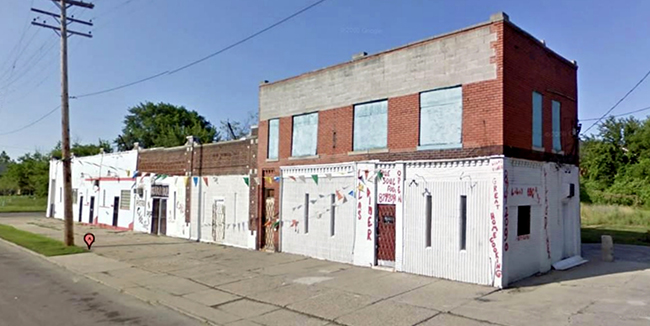 As redevelopment in Detroit pushes northward from downtown, DTE Energy is championing that cause in an historic neighborhood while also working to see that longtime business owners and residents, who stuck it out during more difficult times, have their views respected and their concerns addressed.
Since 2018, DTE and its philanthropic arm, the DTE Energy Foundation, have invested more than $2 million in grant funding, resources and volunteer work in the North End, an area deeply intertwined with Detroit's manufacturing history as well as the arts and culture of the city's Black community.
DTE sponsors beautification projects, advocated for a valuable Main Street designation in a commercial district, provided a "tool trailer" with lawn-care equipment that's used for neighborhood cleanups, handed out personal protective equipment kits and co-hosted a recent public safety-themed meet-and-greet for community members and the Detroit Police Department, among many other North End projects.
The work is sort of a pilot program for supporting community-led development in neighborhoods throughout DTE's service area, said Chris Polk, senior program director for the DTE Neighborhoods Team. The aim is to drive economic development in the neighborhood, the city and, ultimately, the region, he said.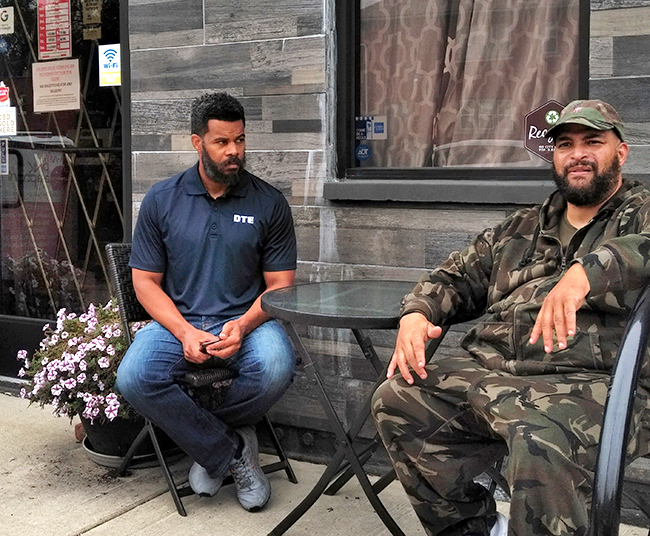 "In the North End, we're striving to help residents build productive and safe neighborhoods for families to raise their children and for entrepreneurs to conduct business," Polk said in an email. "I truly appreciate that our company focuses on transforming communities and is full of people who care about residents and families."
Exact definitions of the North End vary, but it generally lies east of the New Center area and northeast of Wayne State University, with parts of Woodward Avenue and East Grand Boulevard, just east of Woodward, as its commercial center. For purposes of the Neighborhoods Team, the North End is bounded by Woodward on the west, I-75 on the east, I-94 on the south and the southern end of Highland Park (around Woodland Street) on the north.
The North End is linked historically to two long-gone African American neighborhoods that were further south, Black Bottom (named for the rich soil in the area, formerly farmland) and the entertainment district Paradise Valley, both of which were razed decades ago in favor of freeways and the urban redevelopment of the times.
According to the Vanguard Community Development Corp., which sponsors several commercial and residential revitalization projects in the North End and in neighboring Milwaukee Junction, the North End grew in the early part of the last century as it attracted Jewish immigrants from Europe who came to work in the automobile industry; it also included one of the city's first platted neighborhoods, Arden Park. In the 1940s, Vanguard says, a change began as African Americans from Black Bottom began moving to the North End. A commercial area and entertainment venues that attracted blues, jazz and soul legends sprang up; in more recent years the area been marred by poverty and abandonment.
According to Cubit Planning Inc., which relies on data from the U.S. Census Bureau, the median household income in the 48202 Zip code in 2019 was $26,939 and 30.0% of families were in poverty. The 48202 Zip code includes most, but not all, of the North End as well as the New Center and parts of Wayne State.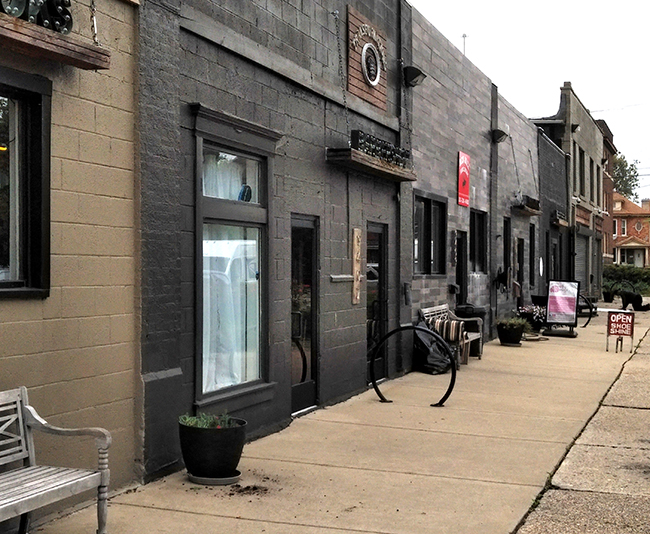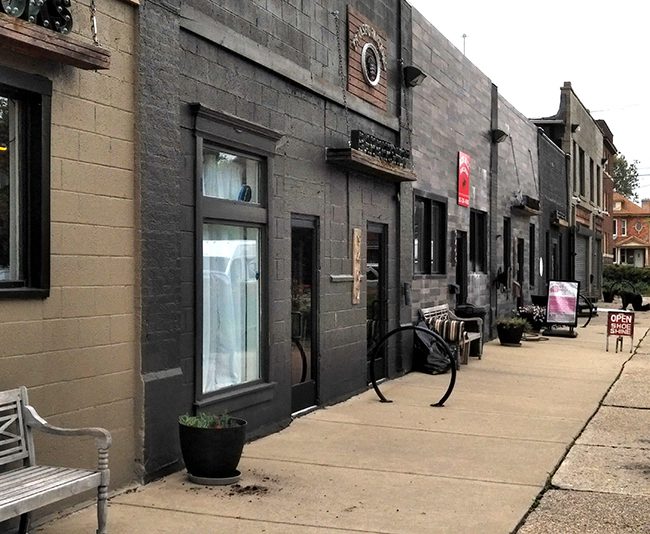 The North End currently is home to small businesses and shops as well as DTE Neighborhoods Team partners Vanguard, the historic Little Rock Baptist Church, the Michigan Humane Society, the Oakland Avenue Urban Farm and New Paradigm Loving Academy, a charter school.
Polk is the face of the DTE Neighborhoods Team in the North End. He visits block clubs, attends community meetings, checks in on the latest projects and collaborates with more than a dozen North End partners — churches, nonprofits, neighborhood groups and redevelopment professionals among them — to help improve the area.
"Chris is a dynamo," said Pamela Martin Turner, Vanguard's president and chief executive officer. "He's active, he's present. He's done everything to make DTE, their resources, available to the community."
On a recent Wednesday afternoon near John R and Kenilworth, where the Neighborhoods Team is helping an architect and builder bring new life to a commercial strip, Polk spoke passionately about involving the community in North End revitalization. Phone calls, block-club meetings, meetings with Neighborhoods Team partners and just plain listening to residents and business owners are all a part of that, he said.
"It's paying attention and being authentic and being present," Polk said. "It's building authentic relationships."
Architect Steven Harris, the owner of Rebound Design Build, has a number of residential properties in the neighborhood as well as a strip of business storefronts on John R that have been almost completely redone. The Neighborhoods Team helped with that project with a grant for plantings on the public sidewalk, by supplying repurposed paving stones for a patio and the pathway in a small adjacent park that's under development, and by funding public art, including several colorful murals, to brighten the area. An environmental awareness and recycling program is in the works.
The restored block has drawn newcomers like Pink Elephant, a boutique offering environmentally friendly cleaning and personal care products; Transformations Barber Shop; and Red's Jazz Shoe Shine, which was formerly a fixture on the North End's Oakland Avenue for decades. A coffee shop, the Kenilworth Cafe, should open within a few weeks, Harris said, followed by a cigar lounge, a coffee-roasting operation and a restaurant.
"Been some good community involvement," said Harris, who was born and raised in the North End and now lives in the nearby Boston-Edison neighborhood. "People are really excited to have these places to shop or visit."
Neighborhood revitalization, Harris said, requires attractive business properties as well as good housing. "You can have some great housing, but if you have blighted commercial spaces it's hard to attract people," he said.
The city government, Polk said, has started to pay more attention to the North End, as evidenced by its plans for a "framework" for equitable redevelopment that will specifically involve residents and community stakeholders. In addition, the Knight Foundation earlier this year announced grants totaling more than $1.9 million to two North End projects.
"These are not coincidences," Polk said. "Some very interesting things are happening over here."
Vanguard president and CEO Turner said Polk was a member of the committee that submitted a successful application to the Michigan Economic Development Corp. for a Michigan Main Street designation for parts of Woodward Avenue and East Grand Boulevard.
The recognition, announced last year, gives the community five years of access to MEDC resources in order to create revitalization plans designed to attract residents and businesses and spur economic growth and job creation.
It also helps pave the way for Vanguard's East Grand Boulevard Transformation Project, a three-year plan to beautify Grand Boulevard between Woodward and I-75. A $1.5 million grant to Vanguard from the Knight Foundation will help pay for the work, which will include banners designed by North End artists, streetscape improvements such as brick pavers, public seating and colorfully painted "creative crosswalks," and a North End identification marker that will include metal artist Carlos Nielbock's nod to Ford Motor Co.'s famous Model T, which was originally mass-produced at the nearby Piquette Avenue Plant.
Vanguard, Turner said, recently finished a months-long process of gathering input from community members that will help guide the Transformation Project.
"There will be a dramatic transformation on East Grand Boulevard that you can see and touch," she said.
(Another $405,000 from the Knight Foundation is going toward the redevelopment of a vacant North End home into a design library and community meeting space, and the facility's future operations. That project is a joint effort between the Oakland Avenue Urban Farm and the University of Michigan's A. Alfred Taubman College of Architecture and Urban Planning.)
The Neighborhoods Team, Turner said, also partners with Vanguard in:
• Beautification of the Loving Academy property, as well as a welcome event for students on the first day of school. "We think it's important for the kids to know people in the community wish them well," Turner said.
• Sponsoring regular meetings of North End business owners, who take turns hosting the meetings at their sites. The idea, Turner said, is to introduce business owners to each other and foster collaboration. "People are getting out and about and visiting and getting to know one another," which makes for a stronger community, she said.
• Establishing Black Bottom Park, a new "art park" on the Vanguard property on East Grand Boulevard.
• Developing Vanguard's Clean and Safe program, which is focused on safety patrols, safety and code education, and regular cleanups of the commercial areas on Woodward and East Grand Boulevard.