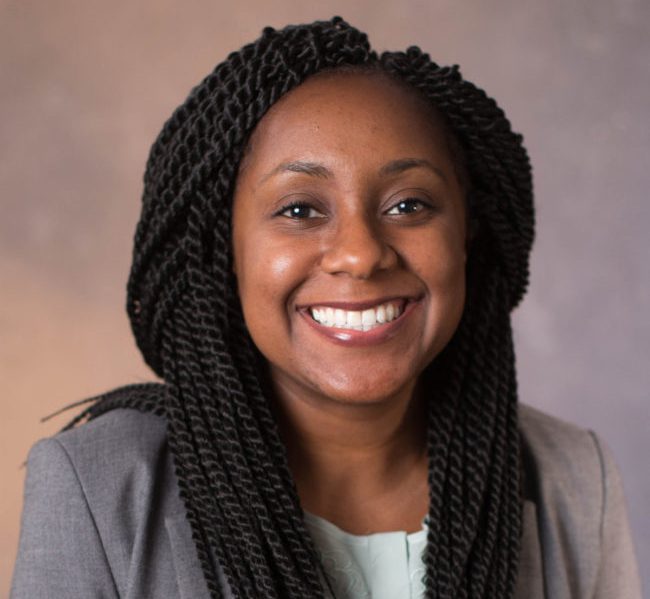 The U.S. Department of Labor's top economist on Monday touted efforts taken by the Biden-Harris administration to chip away at long-standing racial inequities and renewed calls to strengthen labor unions while touting the president's massive economic plan under consideration in Congress at an online event livestreamed by a Michigan advocacy group.
Speaking to advocates and members of the news media at an event hosted by the Michigan League for Public Policy, Janelle Jones, chief economist for the U.S. DOL, pressed for the urgent need to ensure that the nation's economic recovery "is delivering results" for working Americans "and leaves no community behind."
Echoing Biden's $3.5 trillion plan to expand the national safety net, Jones renewed the call to expand child care and public assistance for elderly Americans, make unemployment benefits more readily available for people of color, expand labor unions and make historic investments to the labor force and nation's infrastructure.
Biden's plan would expand the child tax credit, family leave, pre-K and offer free community college among boosting other programs which already have "lifted over 400,000 Black children out of poverty this summer alone," Heather Boushey, an economic advisor for Biden, told NPR.
The plan is running into resistance from some moderate Democrats who argue it's too expensive, NPR reported.
But Jones said the Department of Labor already has taken efforts to devote "significant resources" to solve equity issues within the department. That includes donating $260 million to state unemployment insurance programs to improve customer service, expand access and solve "potential ethnic and racial disparities."
The federal government issued another $99 million in state apprenticeship and job-training programs that are also meant to help more people of color enter the workforce, Jones said.
According to Jones, while roughly 25% of white Americans nationwide received unemployment insurance benefits at some point during the pandemic, the number was far lower for Black citizens (13%) and for workers whose highest education was a high school diploma (12%).
"We have more work to do to eliminate racial disparities," Jones said, publicizing Biden's economic plan that would pump money into job training programs and invest huge sums of into infrastructure such as roads, bridges, broadband access and water systems while expanding access to child care and other safety net programs.
The need for child care assistance has never been more obvious than during the pandemic, Jones said, citing a lack of childcare and prolonged health fears as COVID-19 endures as ongoing reasons why many workers remain reluctant to reenter the workforce.
Jones said a lack of child care and paltry medical leave for many workers remains an obstacle for a full economic recovery, and especially economic recovery for women, essential workers, people with disabilities "and other marginalized workers."
Jones also argued that there is a marked gap between the number of people who want union representation and the number of workers who are part of labor unions. Jones said that "indicates the need for labor law reform."
"Workers just are not getting the representation they want. Decline in union membership also coincides with decline in the middle class," she said.
She added that the Department of Labor could consider increasing penalties for businesses that break labor laws, do more to support safe and fair union elections and consider other ways to make it easier for workers to organize, especially "in areas of the country with restrictive labor laws."
When asked during the MLPP online event how federal efforts to boost unions would pan out in Right to Work states like Michigan, Jones said, "I will leave that to the lawyers." But she added that "the issue of overriding Right to Work states is definitely something we're thinking of that would need legislation (to change)."
In 2012, Michigan adopted a law allowing workers to opt-out of union dues in jobs historically made up of union workers, such as the auto industry. Since then, Michigan has fallen out of the top ten states with the most union workers, according to the Mackinac Center for Public Policy, which said Michigan previously had the fifth highest rate of union representation in the country.