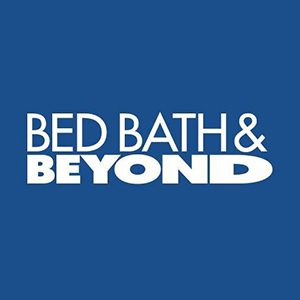 NEW YORK — Bed Bath & Beyond announced Wednesday it will close stores and lay off workers in an effort to turn business around.
The home goods retailer based in Union, N.J., said in a statement posted to its website it will close about 150 stores and cut its workforce by 20%. Company officials expect those moves to save some $250 million in the company's current fiscal year.
It also said it is considering selling more of its stock to shore up its finances and had lined up more than $500 million of new financing, the Associated Press reported. It will keep its buybuy Baby chain, which earlier this year it considered selling.
Bed Bath & Beyond's stock fell more than 21% Wednesday, the AP reported, and is down 65% in the last 12 months.
The company also announced it will go back to focusing on national brands, instead of pushing its own store labels. It said it would get rid of one-third of its store brands, which had started to be rolled out in the last year or so.
"There's still an incredible degree of love for Bed Bath & Beyond," Mara Sirhal, the newly named brand president of Bed Bath & Beyond, told industry analysts Wednesday, the AP reported. "We must get back to our rightful place as the home-category destination, and our goal is to achieve this by leading with the products and brands our customers want."
As of May, the retailer operated a total of 955 stores, including 769 Bed Bath & Beyond stores, 135 buybuy Baby stores and 51 stores under the names Harmon, Harmon Face Values or Face Values. As of February, it had roughly 32,000 employees.
The moves come as the company heads into the critical holiday shopping season. It said it expects a 26% decline in comparable sales for its fiscal second quarter, which ended Saturday. It burned through $325 million of cash in the quarter.