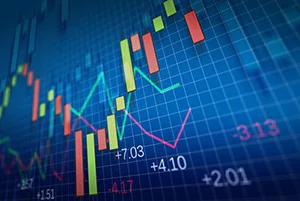 CPI cooled sharply at the close of 2022, matching the consensus with a 0.1% monthly decline, slowing annual headline inflation to 6.5% in December from 7.1% in November and over 9% at its peak at mid-year.
Core inflation, which excludes volatile energy and food components, was up 0.3% in December and also matched consensus estimates. Sharp declines in energy prices, particularly gasoline, which fell 9.4% last month, contributed to slower headline inflation. Food prices rose 0.3%, the slowest increase in nearly two years.
Service inflation continues to remain high, however, with shelter, which accounts for roughly a third of the index, continuing to rise at a rapid pace, up 0.8%. The persistence of inflation in sticky services prices will likely keep inflation from slowing to the Fed's target in 2023.
With lower inflation, household inflation expectations are falling, too. One-year-ahead inflation expectations fell by 0.2% to 5.0% in December, the lowest level since July 2021, according to New York Fed's Survey of Consumer Expectations. Three-year-ahead inflation expectations were unchanged at 3%, roughly in line with their pre-pandemic average. Five-year-ahead inflation expectations rose slightly by 0.1% to 2.4% in December, but were well below the 2.9% average reading in the first half of last year.
Consumer credit rose by $27.9 billion in November, above consensus forecasts for a $25 billion increase. Revolving credit—mostly credit card loans—jumped at a 16.9% annualized pace and accounted for roughly 60% of the monthly increase. Nonrevolving credit—mainly auto and student loans—rose at a more subdued 3.9% annualized pace.
Interest rates on credit card loans were up more than 4 percentage points in November from the fourth quarter of last year, while interest on new car loans are up 2 percentage points. Consumer credit growth should slow in the coming months as interest rates remain high.

The NFIB Small Business Optimism Index fell for the 12th consecutive month by 2.1 points to 89.8 in December. Business Expectations fell sharply. While inflation remains the foremost concern among small business owners, the share of business owners planning price increases fell sharply, though it was still historically high.
Bill Adams is senior vice president and chief economist at Comerica. Waran Bhatruethan is a vice president and senior economist at Comerica.