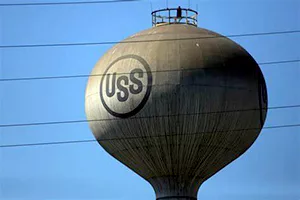 PITTSBURGH (Business Wire) — United States Steel Corp., confirmed that it had invited its rival, Cleveland-Cliffs Inc., to participate in its previously announced strategic review process.
U.S. Steel then rejected a $7.3 billion buyout proposal from Cleveland-Cliffs because Cleveland-Cliffs was pushing it to accept the terms without being allowed to conduct proper due diligence, according to a report from The Associated Press.
In a letter to Cleveland-Cliffs CEO Lourenco Congalves, U.S. Steel CEO David Burritt said his company "cannot determine" whether the unsolicited proposal "properly reflects the full and fair value of the company.
"For all of the above reasons, the board has no choice but to reject your unreasonable proposal," Burritt said in the letter, released Sunday, to Cleveland Cliffs CEO Lourenco Goncalves.According to the AP report, Cleveland-Cliffs said Sunday it had made an offer valuing U.S. Steel at $7.3 billion, based on $17.50 a share in cash and 1.023 shares of Cliffs stock. Cleveland-Cliffs said the value of the offer was $35 a share, a premium over U.S. Steel's closing stock price of $22.72 on Friday.
The company said it decided to reveal the private offer after U.S. Steel rejected it, AP reported.