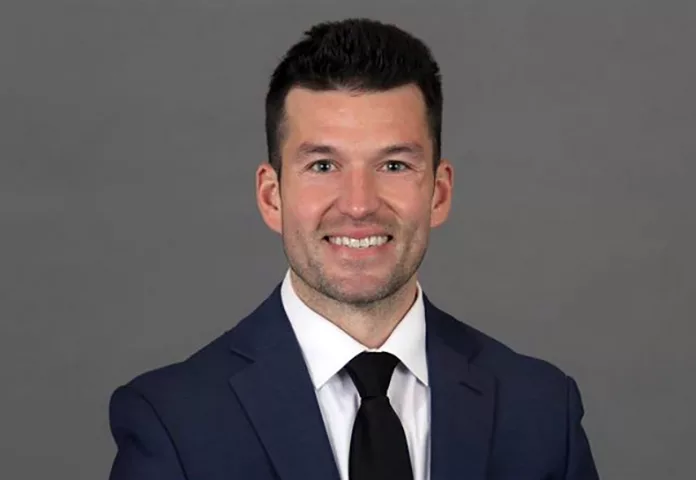 Ryan Gustafson has been appointed vice president and Chief Operating Officer for Ilitch Sports + Entertainment, the company announced in a press release Friday.
Chris McGowan, who joined Ilitch Holdings in late 2021 as the company's president & CEO, will be leaving the organization.
"I'm confident the leadership of Ryan Gustafson and our executive team will continue providing a world class sports and entertainment experience for our fans and guests," said Chris Ilitch, CEO, Ilitch Companies. "I thank Chris McGowan for his hard work and leadership. He is leaving IS+E in a great position and set up for continued future success."
In announcing his departure, McGowan did not give an indication of his future plans.
"I have made the difficult decision to step down," said McGowan. "I am grateful to Chris Ilitch for giving me the opportunity to work for the Red Wings and Tigers and thank everyone for the collaboration, passion, and true dedication to this company – it is something very much appreciated.
"I wish the organization continued success in the future and I have full confidence that Ryan Gustafson will be an outstanding leader," he added.
Gustafson previously was Senior Vice President of Business Operations Strategy with IS+E, having joined the organization in February 2022. In that role he focused on project management, operational support, and business development strategy to drive future growth, including spearheading many of this off-season's ballpark enhancements at Comerica Park.
"This is an incredible opportunity to lead the talented colleagues throughout IS+E including a world class senior leadership group that will continue with the mission of Amazing, Inspiring and Uniting our fans through the power of sports and entertainment," Gustafson said.
Gustafson's background in sports includes nearly 15 years of strategic planning and revenue generation experience. Prior to joining IS+E, he served as a strategy consultant at Elevate Sports Ventures and Pegula Sports and Entertainment and was the Team President of the Seattle Dragons (XFL) where he led all business operations.
Prior to that, he served as Vice President, Strategy and Development for the Seattle Sounders, where he oversaw all revenue-generating areas for the club, and as Vice President, Strategy, and Innovation for the San Diego Padres. Ryan earned his undergraduate degree at the University of Puget Sound and his MBA from Harvard Business School.