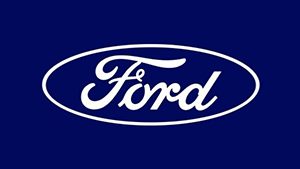 NEW YORK – Ford Motor Co. expects to lose some $3 billion on its electric vehicle business in 2023, a loss for which it figures to more than make up for as EVs become increasingly popular.
The figures were included in a release from Ford on Thursday, when the automaker walked investors, analysts and others through how the company is now organized and operating – and will report financial results – based on three new global business segments that are focused on different automotive customers, rather than by geographic regions.
Leaders also summarized ways that the segments will deliver exceptional value to their respective customers and, together, for other Ford stakeholders: Ford Blue with iconic gas and hybrid vehicles, Ford Model e via breakthrough digital capabilities and electric vehicles, and Ford Pro with products.
"We've essentially 'refounded' Ford, with business segments that provide new degrees of strategic clarity, insight and accountability to the Ford+ plan for growth and value," CFO John Lawler said. "It's not only about changing how we report financial results; we're transforming how we think, make decisions and run the company, and allocate capital for highest returns."
Lawler said the teach-in helped investors and analysts develop new models for projecting, tracking and valuing the individual and collective performances of Ford's new segments, after decades of the business being managed and reporting financial results by regional markets.
Ford Controller Cathy O'Callaghan highlighted how three principles guided the new segmentation:
1) Fairly representing the business models of each segment
2) Giving the Ford Blue, Ford Model e and Ford Pro teams both the latitude and accountability for their success, and
3) Being easy to understand and simple to execute, so that everyone can see how Ford is generating value for customers and other stakeholders.
"This wasn't a simple proforma spreadsheet exercise," O'Callaghan said. "It represents nearly a year of disciplined work by hundreds of Ford people to help us capture the huge strategic opportunity of Ford+ and provide unique transparency into our business."
During the event and in supporting material available online – including recast segment results for 2022 by quarter and full-year 2021 (summary attached) – Ford explained how assets are assigned and revenue and costs are reported across the segments.
The company also described accounting for products supplied between segments. For example, vehicles sold by Ford Pro to its commercial customers will be manufactured by Ford Blue or Ford Model e.
Additionally, Ford:
Reiterated a 10% margin target for company adjusted EBIT (earnings before interest and taxes) by the end of 2026.
Confirmed that, among the new business segments, Ford Blue and Ford Pro are both solidly profitable and well-positioned for growth.
Repeated its 8% EBIT margin objective by late 2026 for Ford Model e, which is tied to planned global electric vehicle production run rates of 600,000 units by the end of 2023 and two million by the end of 2026.
Said the contribution margin of Ford Model e's first-generation EVs – representing revenue minus certain variable costs – is expected to approach break-even this year, but be more than offset on an EBIT basis by higher investments in new EV products and manufacturing capacity
Reiterated that it anticipates full-year adjusted EBIT to be $9 billion to $11 billion – and adjusted free cash flow to be about $6 billion – based on assumptions outlined in the fourth-quarter 2022 earnings release on Feb. 2, and,
Provided 2023 segment-level EBIT expectations: about $7 billion for Ford Blue, a modest improvement from last year; a full-year loss of about $3 billion for Ford Model e; and EBIT approaching $6 billion for Ford Pro, nearly twice its 2022 earnings.
Ford plans to announce first-quarter results on Tuesday, May 2.
On May 22, Ford will host its next Capital Markets Day in Dearborn. On that day, executives will provide extensive updates on the strategic potential and progress of Ford+ and the company's rapidly expanding capabilities in software and services, along with deep dives into plans and key performance indicators for each of the business segments.