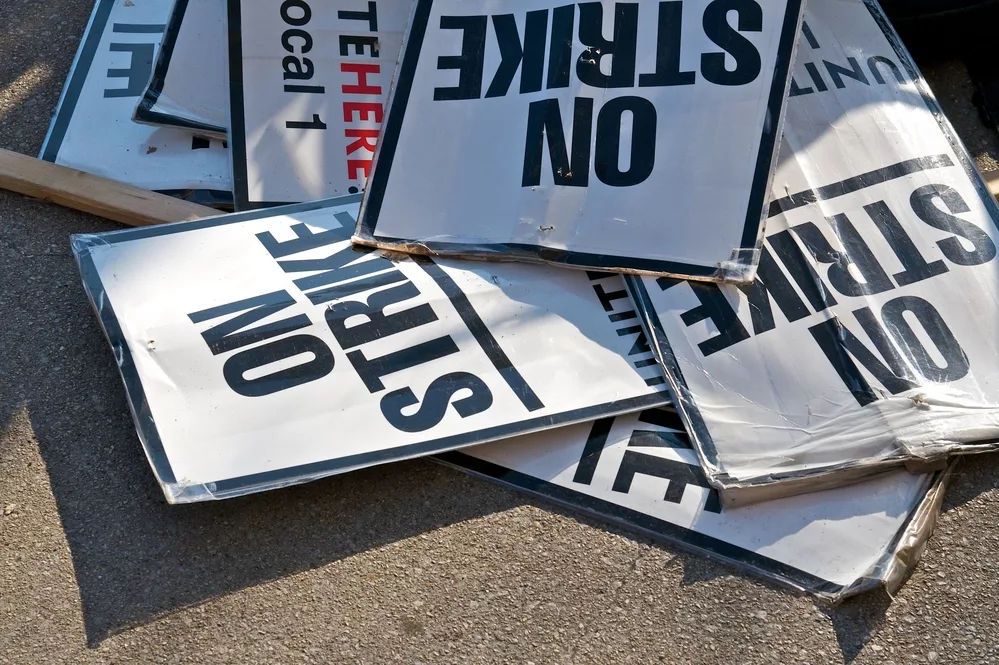 And then there were none.
General Motors and the United Auto Workers have reached a tentative agreement, multiple media outlets reported Monday morning. The deal could potentially end the six-week auto strike the UAW set against all three Detroit automakers back in September.
GM becomes the third automaker to reach a tentative agreement with the UAW, which reached a deal with Ford Wednesday and then came to terms with Stellantis Saturday.
The new pact with GM is likely to follow the pattern set by the first two agreements. Those deals are for four-and-a-half years and feature a 26% compounded wage increase, reinstated cost-of-living adjustments, a three-year timeline to the top wage and increased contributions to retiree pensions and current workers' pensions and 401(k)s, the Detroit News reported.
President Joe Biden, asked about the UAW deal while boarding Air Force On on Monday morning, said, "I think it's great," and gave a thumbs-up, according to a pool report. "I'll talk to you later," he said, suggesting he'll have more to say.
The deal with GM comes the day after the UAW expanded its strike to include GM's Spring Hill Assembly Plant in Tennessee. That plant makes the Cadillac XT5, XT6 and all-electric Lyriq as well as the GMC Acadia.
The UAW Ford National Council unanimously voted Sunday to send the tentative agreement there to the membership. The UAW Stellantis National Council is scheduled to meet on Thursday.