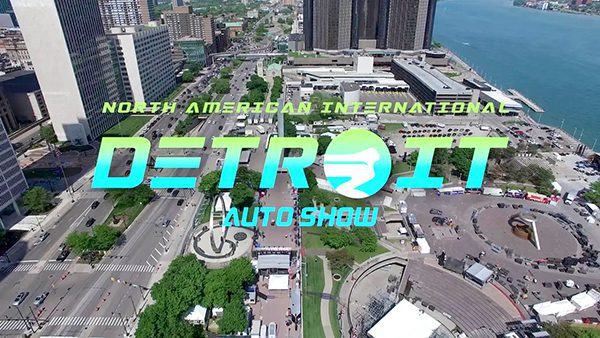 After a three-year hiatus, the North American International Auto Show made its triumphant (organizers hope) return to Detroit Wednesday.
With remarks Wednesday morning during the show's media day, Detroit Auto Dealers Association Rod Alberts said the 2022 version could be "the best show ever."
The charity gala takes place Thursday, and the show opens to the public Saturday. Alberts said the show will feature "30-35 brands' on the show floor.
Speaking on the main stage at Huntington Place (formerly Cobo Hall), Alberts said he expects the show to help make Detroit the "epicenter of mobility."
Speaking in an appearance on CBS Detroit, Alberts said the show will focus on much more than the cars themselves.
"It's a show that's important to have beyond just the cars themselves, but mobility of the future, having activations on the show floor where people can get in the cars and experience the product," Alberts told Michigan Matters host Carol Cain.
This year's show will focus on electric vehicles, with manufacturers showing off their offerings in that area.
"The last three years, one thing you could see change was technology in mobility and electrification, and we want to be a part of that," Alberts said. "Most of the manufacturers are showing electric cars or hybrids, because that's where (the industry) is going."
The show will attract national attention early, with President Joe Biden and Transportation Secretary Pete Buttigieg visiting on Wednesday. Buttigieg just moved to the Traverse City area, and Biden has been pushing hard on electric vehicles, which will have a big presence during the show.
Alberts said having Biden come in sends a positive signal.
"We've had the president several times, but this is a special year," Alberts said. "After not having a show for three years, having him come in … means a lot just showing the world it's important what we're doing here."
For the first time, the show is taking place iin the summer months and not in the middle of winter. Show organizers made that decision even more the pandemic, deciding in 2019 to change it up.
The 2020 and 2021 shows were cancelled because of the pandemic, though there was a smaller show in Pontiac last year.