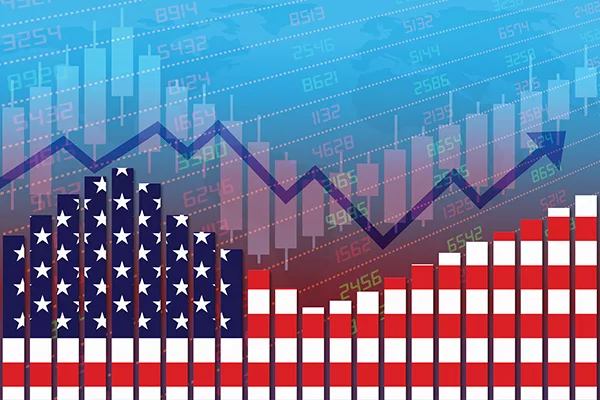 If you read various media reports, most economists appear to believe the United States is doomed to suffer through a recession.
Bill Adams agrees — a recession is coming, if the country isn't already in one.
Adams, senior vice president and the chief economist for Comerica, just doesn't think it's going to be a very bad one.
"I think the economy is going to be quite soft in the first half of the year … with the unemployment slightly rising, although staying at low levels by
historical comparison," said Adams, who joined Comerica in 2022 and has a master's degree from the Johns Hopkins School of Advanced International Studies and a bachelor's degree from Harvard. "I think we're going to see inflation be much less of a problem than in 2022."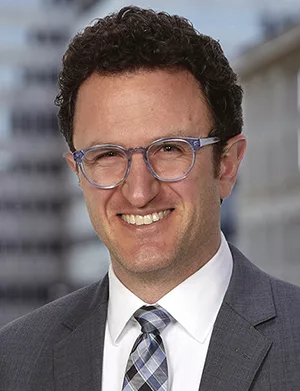 He believes that because, he said, the factors contributing to the record levels of inflation the U.S. saw last year are easing. Supply chains are functioning better; business inventories are up a lot over the last year, so shortages are less of a problem for the economy; and the housing market has turned, so housing prices, including rents, are going to be less of an inflationary force.
"Most of the sources of inflation in 2022 have started to look better now," Adams said. "In addition to those supply chain issues, we've seen consumer spending growing more slowly, and the gap between consumer demand, on the one hand, versus businesses' ability to provide goods and services is less imbalanced.
"We've also … with the business sentiment down and the consumer sentiment down, and spending across the economy more cautious because inflation has reduced spending power, that also means the ability to pass on additional price increases is not as strong as it was 12 months ago, when consumers were still riding high on the waves of stimulus and high stock market valuations.
"All of that added together means those inflationary pressures … while price levels are still very high … the increases are coming much more slowly."
The latest year-over-year figure was down from 7.3% in November (it hit a peak of 11.7% in March). On a monthly basis, the government said Wednesday that its producer price index, which measures costs before they reach consumers, dropped 0.5% from November to December, according to a report from The Associated Press.
Rising evidence has suggested that inflation across the economy is easing after having reached a four-decade peak last summer, the AP reported. At the consumer level, inflation also cooled in December for a sixth straight month to 6.5% compared with a year earlier, from 7.1% in November.
What tends to make recessions bad, according to Jeff Korzenik, the chief economist for Fifth Third Commercial Bank, is that they tend to come at times of large imbalances in the economy … massively too much inventory.
Current events might be proving him right. While inflation is still high, it slowed for the sixth straight month in December. Wholesale prices in the United States rose 6.2% from a year earlier, a sixth straight monthly slowdown.
There are high inventories in household goods, for instance, but not in what Korzenik called "big-ticket items" like cars.
There's not an "overhanging housing supply; if anything, we have a housing shortage," he said, although housing prices are being impacted.
"But we don't have the overly massive supply that we did in 2007," Korzenik said. "We don't have imbalances to speak of in the financial system. If you go back to 2008-09, we had a banking system that was clearly over-leveraged. The same thing happened in the savings-and-loan crisis back in the 1990s.
"Without the massive imbalances, recessions tend to be shorter-lived," he added. "The greatest imbalance is in the workforce, where we have over 10 million job openings and roughly 6 million job seekers. But recessions tend to take care of that pretty quickly by reducing the number of job openings and increasing the number of job seekers, so we find that equilibrium."
One problem area that could trouble the U.S. moving through 2023 is unemployment. It's at historic lows — and Adams doesn't think it's going to explode — but it's likely to climb as the year moves on.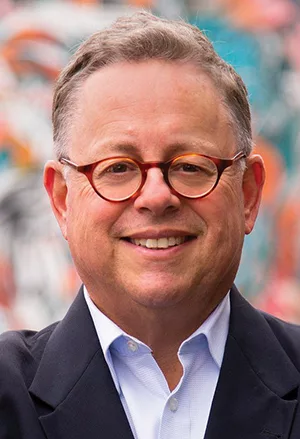 American businesses, Adams said, have "turned more cautious" on hiring in the last few months, with the stock market down and financial markets generally signaling an increased risk of recession ahead. The government publishes statistics on hires and the share of the overall workforce, he said, and that has "come down from being historically high in late 2021 and early 2022" to a level that's more comparable to the pre-pandemic labor market.
"On top of that, continued claims for unemployment insurance … have increased by 28% in late 2022 from six months earlier," Adams said. "In level terms, that's an increase of over 1/3 of 1 million. The U.S. economy almost never sees continued jobless claims rising that quickly outside of recession. That's a sign the broader labor market is softening much more than you would think, just looking at the monthly payroll jobs numbers."
Korzenik agrees unemployment is likely to rise, though he's not sure how quickly. Layoffs started coming late in 2022 and early in January, particularly in the tech sector. Microsoft, Meta (Facebook's parent company) and Amazon all announced significant layoffs.
"These things do tend to turn fairly quickly," Korzenik said. "When the Fed raises interest rates, it tends to have lag effects and things catch up."
Over the past year, the Fed has rapidly raised its key interest rate in an aggressive drive to cool borrowing and spending and tame inflation, which began surging more than a year and a half ago.
According to Adams, those rate increases bring a slower economy, which he said drives down prices, and higher interest rates drive down the prices of things sensitive to that, such as housing and car prices, which Adams believes will top out because the cost of a car has gone up.
Is the Fed strategy working? Adams believes it is, though not as much as the Fed might like.
"It is working, but it's working in far less effective ways than in the past," Adams said. "Partially because a lot of people are not indebted. Between the transfer payments that were made during the pandemic and some differences in consumer behavior, you don't have people exposed to short-term interest rates the way they normally would be in a Fed-tightening cycle.
"Most people are not maxed out on credit card debt, which is a big source of floating rate loans, so it's tending to have less overall impact, and my belief is that it's disproportionately harming the low-end consumer. Those are the people who do have substantial credit card debt. There are a lot of people on the low end who are feeling a lot of pain, even though we're not in a recession."
While the worst of the pandemic may be behind us, there's no question the aftermath is still having a largely negative effect on the U.S. economy. Several issues have been "shocks to the economy," Adams said, including the pandemic, the Great Resignation, a large increase in the number of disabled people due to covid and "a huge wave of stimulus," both from fiscal policies, such as enhanced unemployment benefits and pandemic stimulus checks, and also from monetary policy (with near-zero interest rates and quantitative easing.
"It's a combination of the pandemic and the policy response to it that has made inflation so severe," Adams said. "If you compare this crisis with the Great Recession there was a much more aggressive stimulus response and so real GDP and employment recovered several times faster than they did after the Great Recession. I think it took 5-6 years for employment to get back to pre-crisis level after the Great Recession, and we got back to pre-crisis level for employment in two years after the pandemic struck the U.S. economy.
"The tradeoff is that we're now living through a period of very high inflation that is because spending power returned to the economy much faster than the economy was able to produce the quantity of goods and services Americans were trying to buy," he added.
The pandemic — and the economy's reaction to it — is likely also responsible for the disparity between the number of job openings and the number of job-seekers in the U.S. There are more job openings than workers, but the type of jobs typically available — 9-to-5 jobs and second- or third-shift jobs — are where shortages persist, Korzenik said.
"It's become cultural," the Fifth Third economist said. "My sense is among Gen Z and younger Millenial workers it's almost a badge of honor to work from home and that's a really unhealthy development. It's in the long-term interest of many people's careers to be physically present, where you can get on-the-go coaching and mentoring and exposure. If you think somehow your career is lessened by going into the office … that's an unhealthy development."
Another consequence is the hit the commercial real estate industry is taking. With so many workers working from home — or using a hybrid work schedule — companies find themselves with office space they no longer need.
"Commerical real estate is a slow-moving train wreck," Korzenik said. "It's pretty clear that, while there may be some rebound in back-to-the-office, it's never going back to pre-pandemic levels. That means you have a lot of commercial real estate that has to be repurposed. You can take certain classes of buildings and turn them into multi-family housing, (but) the really big office buildings simply aren't suited to that. And even if you were suited, you've got to figure out how to pay off investors."
While the commercial real estate industry might be struggling, Korzenik said there are other sectors of the economy that are either already rebounding or should have a better 2023 than they had in 2022.
He said he's a "believer in the reshoring of manufacturing," including the bringing of manufacturing jobs back to the U.S. Korzenik said the "economics of offshoring manufacturing" in general have changed.
"It is no longer as cost-competitive — there's nowhere that it's super-cheap, the way it was in China 20 years ago — to send production abroad," he said. "This will be across the board in benefitting U.S. manufacturing, but the places we've already gained will be … chemical manufacturing, food manufacturing, the and energy industry will continue to be strong, based on good capital discipline, unlike what they had 5-7 years ago.
"Even things that seem to have gone away from the west, like textiles, may have a slight rebound."
With the microchip shortage being straightened out, the auto industry seems poised for a much better year. The industry ended 2022 at the lowest volume of vehicles sold in more than 10 years, with estimates ranging from 13.8 to 13.9 million. That's down some 8% from 2021.
Automakers seem cautiously optimistic about 2023. GM Chief Executive Officer Mary Barra predicted "an industry around 15 million" for 2023 at a December Automotive Press Association event.
The chip shortage, Adams said, meant the auto industry, and auto production, recovered slower than most other types of manufacturing in the U.S. Like Barra, Adams predicts auto output is "going to continue to rise even though higher interest rates means that auto loans are expensive" and consumers who are buying cars using financing are less able to purchase a new vehicle than they would have been a year ago.
"I think the direction is still high for auto and I think that's going to be a boost for Michigan's economy into 2023," he said.
The housing industry isn't having the same success coming back as the auto industry, according to Korzenik. By and large, prices aren't rising in housing any more. Housing price declined in many parts of the country … like cars, it was sort of a mismatch.
"We didn't have enough supply," he said. "This was exacerbated by really low interest rates, which bid up prices … but it's also been that the residential market has been shaken and continues to be shaken by migration patterns.
"If you don't have to work from the office, you start thinking about where you want to live in different ways," he added. "Not just do you want to live in a city in a small apartment versus a house in the suburbs with a better school system, but you start thinking about 'why am I living in a high-tax state when I could be living in a low-tax state.' All of those migration patterns are having an impact on housing, as well. You have slack demand and high demand markets against this backdrop of higher interest rates."
Adams agreed.
"Housing is the biggest area where we're going to see that correction back to pre-pandemic trends in 2023 because of the surge in mortgage interest rates," he said. "House prices are much higher than they were pre-pandemic. Affordability is historically bad for home buyers in the U.S. and we're going to see a big drop in home sales in 2023."
The housing industry isn't the only one Adams believes may continue to struggle.
"The industries that boomed in 2020 and 2021 during the stay-at-home economy — housing, e-commerce, big-box retailers, home exercise equipment and toys — are struggling now and they're going to continue to struggle into 2023," Adams said. "Those are industries that boomed when people were spending more time at home … consumers bought a lot more sporting equipment and home exercise equipment and toys for their back yards during the pandemic.
"Those people … are less inclined to be spending in those areas because lifestyles are returning to pre-pandemic norms," he added. "High inflation and the end of stimulus money means there's less discretionary spending power for those types of consumer segments. I think those industries are going to continue to see sales correct back to the pre-pandemic trend."
One reason Korzenik thinks some areas — particularly manufacturing — will rebound is the quality of the U.S. infrastructure, particularly it's transportation.
"Our infrastructure for transportation is really good," he said. "You've got some great airports — Detroit is one of my favorite airports in the U.S. — and you've got great (freight) rail transportation … all of these things make the U.S. a great destination for manufacturing."
He thinks things would be different had railroad companies and the government not worked out a contract earlier this year. The negative effect, he said, would have been "massive."
"I guess I always assumed they'd work out a deal, just because of the political alignment," he said.
Pamela Zinkosky contributed to this report.