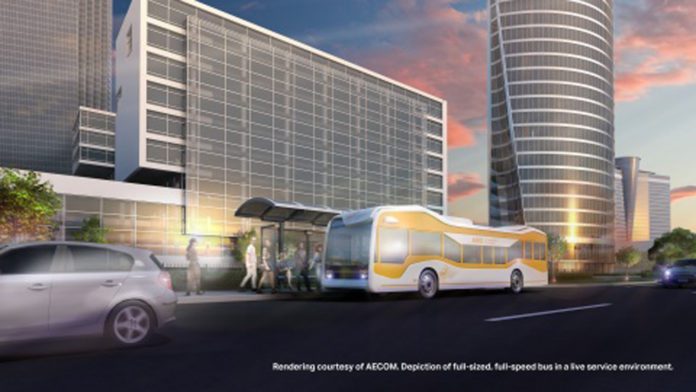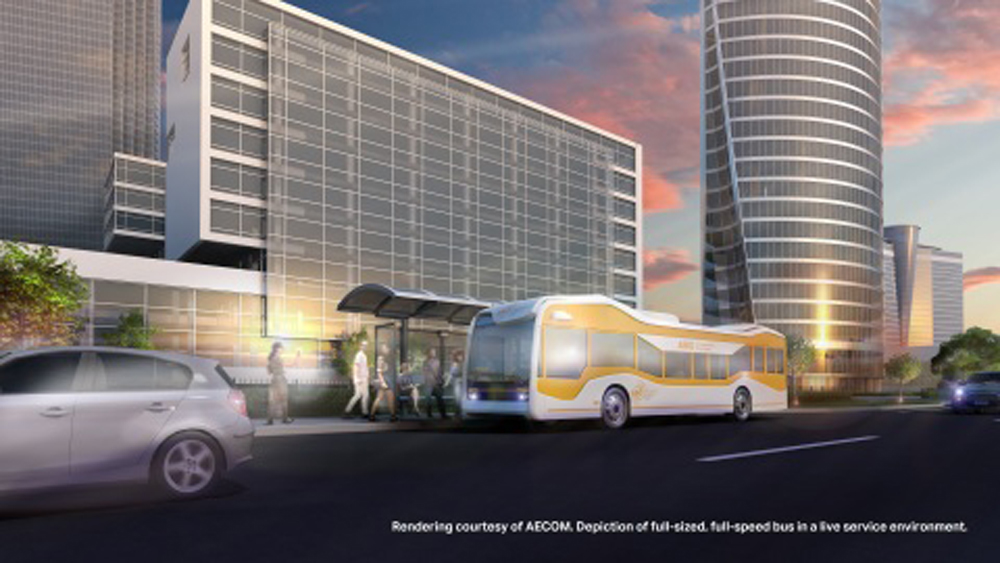 As Michigan and the rest of the nation takes baby steps toward autonomous vehicles, a group of vendors, transportation experts and bus systems are starting to take their own path toward another evolution: Automated buses.
The goal of the newly formed Automated Bus Consortium is to bring together all sides of the transportation equation that will eventually lead to automated buses, routes and projects around the United States. The Consortium is based in California, but the group recently met in Detroit for an industry forum on how they will proceed as a group together.
The meeting, which took place at the new Shinola Hotel in downtown Detroit in mid-September, brought together about 150 individuals from various spheres of the automated bus industry with the common goal of getting the next phases of this nationwide project off the ground.
The conversations focused on learning about the consortium, finding out where pilot projects might go and what those routes would look like and having one-on-one meetings to go over new partnerships and programs related to this overall project.
Motown investment
PlanetM, the state government's experts on all things transportation, along with the Michigan Department of Transportation helped to host the event. Both of these organizations joined the Automated Bus Consortium from the start.
Officials said Michigan wants to be the forefront of this movement, bringing 40-foot automated buses to pilot projects in the state and sharing best practices and lessons with other key programs. Event organizers praised Michigan for its "open for business" attitude toward mobility projects, autonomous and automated transport options and its overall enthusiastic response to the consortium.
The pilot projects will use full-sized, full-speed buses, which will enable consortium members to collectively demonstrate and deploy automated technologies in live service environments.
Consortium members also include: Long Beach Transit; Los Angeles County Metropolitan Transportation Authority; MetroLINK; Metropolitan Atlanta Rapid Transit Authority; Minnesota Department of Transportation/Rochester Public Transit; Pinellas Suncoast Transit Authority; and Virginia Department of Rail and Public Transportation/Hampton Roads Transit.
The consortium will make an expected initial purchase of 75 to 100 automated buses. By joining the consortium, the cost of conducting local automated bus projects are expected to be reduced for each agency. Lessons learned and best practices will be shared among all agencies.
The plan calls for a 12-month feasibility phase, followed by implementation within a two-year time frame, which is estimated to begin between 2021 and 2022. Each agency will make their own decisions regarding future additional automated bus purchases and deployment following the completion of the feasibility phase.