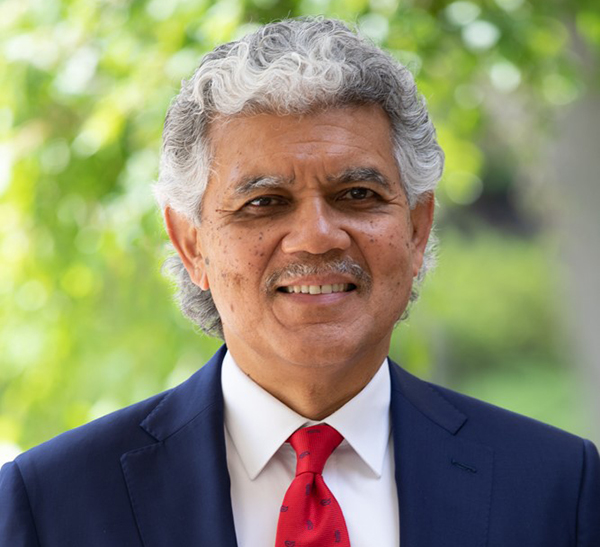 Saying the time is right for a transition, Wayne State University President M. Roy Wilson – who has held the position for nine years — announced Monday he would be stepping down when his contract is up next year.
In a statement to the Wayne State campus community, Wilson said he will neither extend nor renew his contract, which expires July 31, 2023. Wilson became Wayne State's 12th president on Aug. 1, 2013.
In making the announcement, Wilson said the "time is right" for a leadership transition and that Wayne State is well-positioned to continue its mission of providing access to a premier, public urban, research university, and reach its goal of becoming the top research university for social mobility in the nation.
"Wayne State today is strong and has a promising future," Wilson said. "Together we have made great strides and I am proud to have served this institution, and privileged to be a part of this community.
"Wayne State's values and mission aligned closely with my personal values, and I am deeply grateful that this university gave me my voice as a leader," Wilson added. "I did not have a place that I called home when I first came here, but going forward I will always proudly call Wayne State and Detroit my home."
A release posted to the school's website touted Wilson's nine years of leadership as yielding "momentous accomplishments, most notably in student success, fundraising and diversity."
As a leader deeply committed to student success, early in his tenure Wilson launched the Student Success Initiative, which is focused on improving graduation and retention rates.
"The impact of President Wilson's transformative leadership will be felt for years to come," said Board of Governors chair Mark Gaffney. "He has led our campus in putting students and their success above all else, furthering the university's role in providing life-changing opportunities for all students to earn a college degree. We are grateful for his years of service and commitment."
WSU's 2021 strategic plan 6-year graduation rate goal was easily surpassed under Wilson's leadership, and in 2018, the university was recognized by the Association of Public-Land Grant Universities for having the most-improved graduation rate in the nation – a 21-point improvement from 2012 to 2018.
Gains were especially pronounced among first-generation, low income and minority students. In fall 2020, WSU welcomed its largest incoming class. Most recently, WSU has served as a national leader in safely navigating the COVID-19 pandemic with compassion.
Wilson also furthered Wayne State's institutional commitment to diversity, equity and inclusion by hiring the university's first chief diversity officer, creating the Office of Multicultural Student Engagement, and launching the Social Justice Action Committee following the murder of George Floyd.
Under his leadership, Wayne State doubled extramural research funding awards to more than $320 million in fiscal 2021. The Pivotal Moments fundraising campaign raised $776.5 million, surpassing its $750 million goal. The campus footprint expanded, too, with additions and renovations to benefit the student experience and community engagement, including the WSU Fieldhouse in partnership with the Detroit Pistons, the state-of-the-art STEM Innovation and Learning Center, the Mike Ilitch School of Business, major renovations of the Student Center Building, additional campus housing, the ongoing renovation of State Hall and the soon-to-be-completed Hilberry Gateway Performance Arts Complex.
Gaffney stated the Board will begin the search process for a new president this fall.