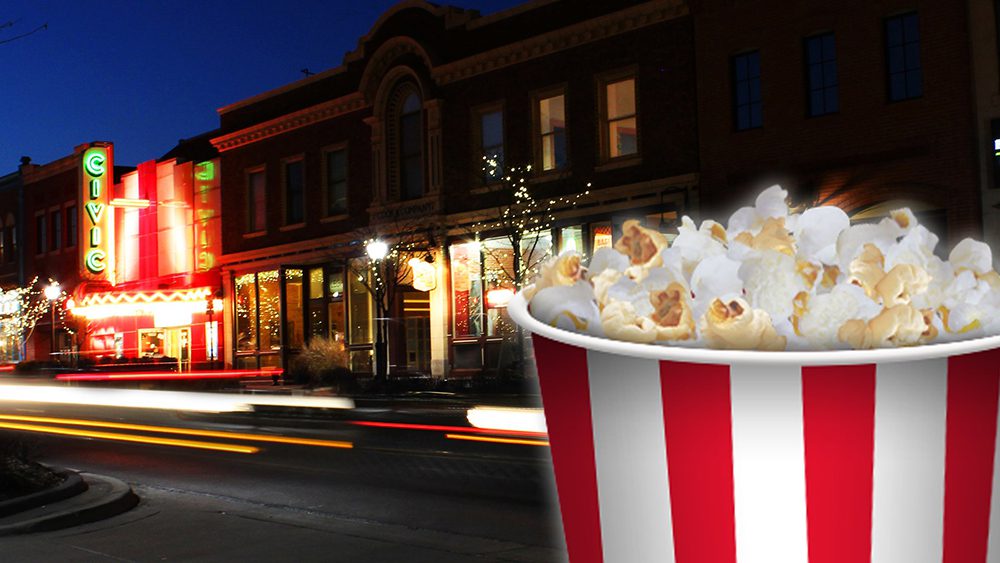 Movie theaters had to close for months because of the coronavirus pandemic. Now, some smaller community theaters say they are working hard to not only keep their patrons and staff safe but also to stay open as viable businesses.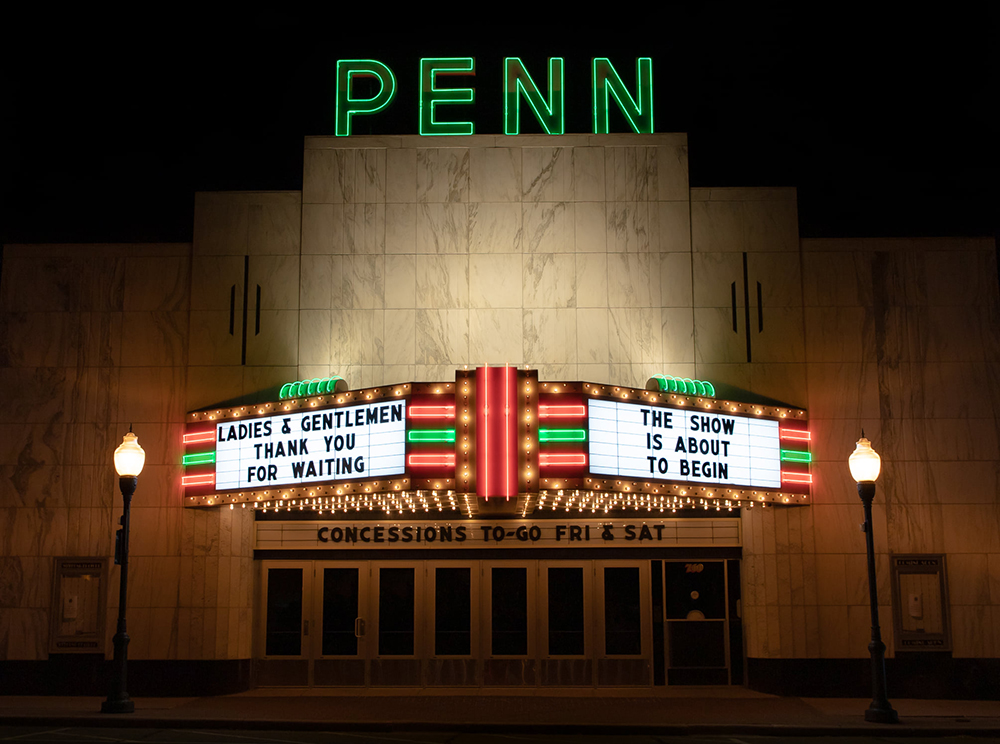 Whether they are nonprofit entities or for-profit companies, movie theaters and movie-related industries alike are struggling with lower audience levels, concerns about health and sanitation as well as constant movement of film release dates and availability, industry insiders say. As a result, they agree there are some major changes likely to occur in the way Americans see and experience movie theaters going forward.
According to national movie-theater chains, indoor theaters are receiving about a quarter of the revenues in 2020 because of the coronavirus compared to the revenues they were able to generate with normal crowd levels last year. Chains such as AMC Entertainment and B&B Theatres – which is the nation's sixth largest cinema chain – are both noting that bankruptcy may be a possibility.
Theaters like the Ford-Wyoming Drive-In in Dearborn have been going gangbusters in terms of patrons and publicity – going to a movie outside under the stars has been a lot more palatable to movie lovers. But indoor theaters are more likely to see small turnout and limited releases in terms of new movies to show people.
Emagine Entertainment, which rallied to reopen during the coronavirus shutdowns, recently joined CinemaSafe, a program promoting protocols and guidelines developed and supported by leading epidemiologists to support a safe return to movie theaters. More than 400 companies representing more than 3,100 movie theaters are part of this commitment through the National Association of Theatre Owners, putting "the health and safety of our guests and employees at the center of movie theater operations across the country."
In the age of coronavirus, "the difficult part is everybody's in a different place with their comfort level in going to large gathering spaces," said Ellen Elliott, executive director of the Penn Theatre in downtown Plymouth, an upscale city in Wayne County.
Scott Freeman, General Manager of the Farmington Civic Theater in Farmington, Mich., said the theater's reopening has been successful and events are returning – although everything is at lower capacity to maintain social distancing and keep numbers lower in hopes to avoiding any coronavirus-related issues.
"I predict a slow recovery," Freeman said. "We will begin our fourth week of operation since reopening after the mandatory shutdowns. Although slow, the weekly trend for attendance is up. We are showing good, smaller movies. We invite people to watch the trailers and give them a chance. We think the flicks will be enjoyed."
Rentals are infrequent, Freeman noted, but the Farmington Civic Theater hopes to have more special events, group showings and related activities to boost ticket and concessions revenue during this unusual time. These groups still have to follow the 20% capacity limitation, Freeman added.
"As regular operations recover, we will reduce the number of rentals," Freeman said. "Our first rental after reopening was a wedding on October 23."
New rules
At the Farmington Civic Theater, Freeman said the building has a maximum 20% occupancy. Every other row closed. There has to be two empty seats between groups of people. A group could be a family or an individual.
To help patrons feel safe, the theater is offering hand sanitizer available throughout building. High-touch areas are disinfected at opening and, as needed, during the operational day. Those that prefer touch-free transactions may purchase tickets by using counter-mounted card readers or buy tickets on the theater's website or app. Confirmation barcode are scanned upon arrival.
Concessions may also be purchased using the theater's counter-mounted card readers, Freeman added. Special seasonings are no longer available for sanitation concerns, he noted.
"With a maximum 20% capacity, there will be plenty of space in both theaters for those in attendance. We're as friendly as ever," Freeman said. "The theater is currently offering any size popcorn for just $2 with a ticket purchase. So, visitors can get a ticket with a large popcorn for $8 or less."
Staying safe
Finding ways to draw patrons to the Penn Theatre in a safe and health-conscious way is the primary goal of the nonprofit organization, Elliott said.
"The first weekend we were open didn't have good attendance," Elliott said. "We didn't know what to expect, but we knew it would be difficult for everybody. We know there are theaters that want to get their businesses going and patrons who want to come back, but they're worried about the number of (COVID) cases going up."
The main thing Elliott wants patrons to know is that the theater is doing everything it can to keep them safe. But she also asks for patience and kindness in return as the theater works to find movies to show and to cover the expenses of extra cleaning and staffing changes.
Regular donors have continued to support the Penn, and Elliott said she and the rest of the crew are hugely thankful for that. Keeping an older theater open and operating – the Penn was built in 1941 – is expensive and everyone wants to remain viable going forward.
But without blockbuster movies such as the next James Bond film – which distributors understandingly delayed, Elliott said – that effort may be harder than expected. Many theaters may not make it – and the Penn isn't willing to take risks with its loyal patrons or staff, she added.
"It's overwhelming with the number of rules you have to follow," Elliott said. "We have gone above and beyond in terms of social distancing and contract tracing, so we have to gather more information about our patrons. … We're going to have to re-evaluated what we'll do for November if (additional showings) don't have a good response."