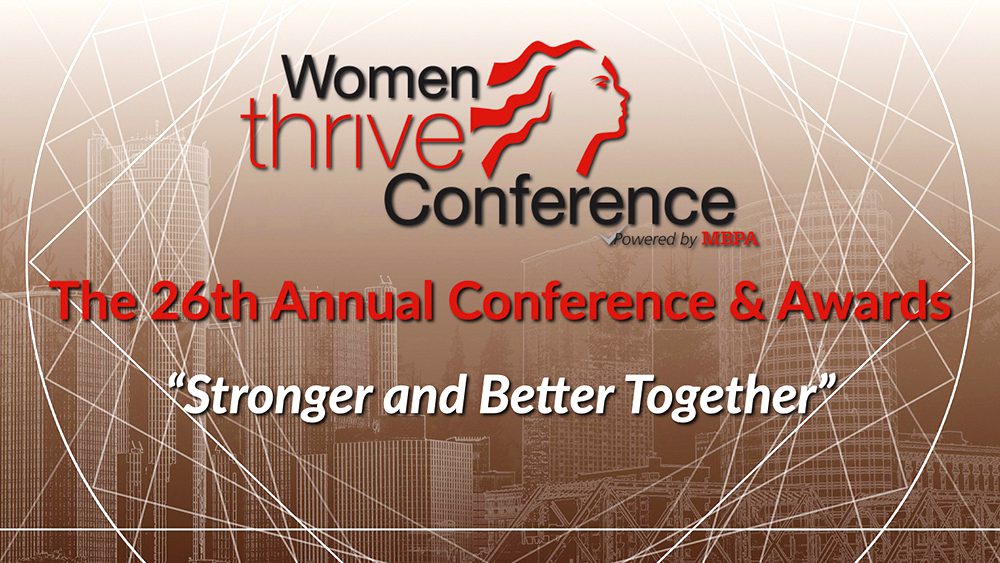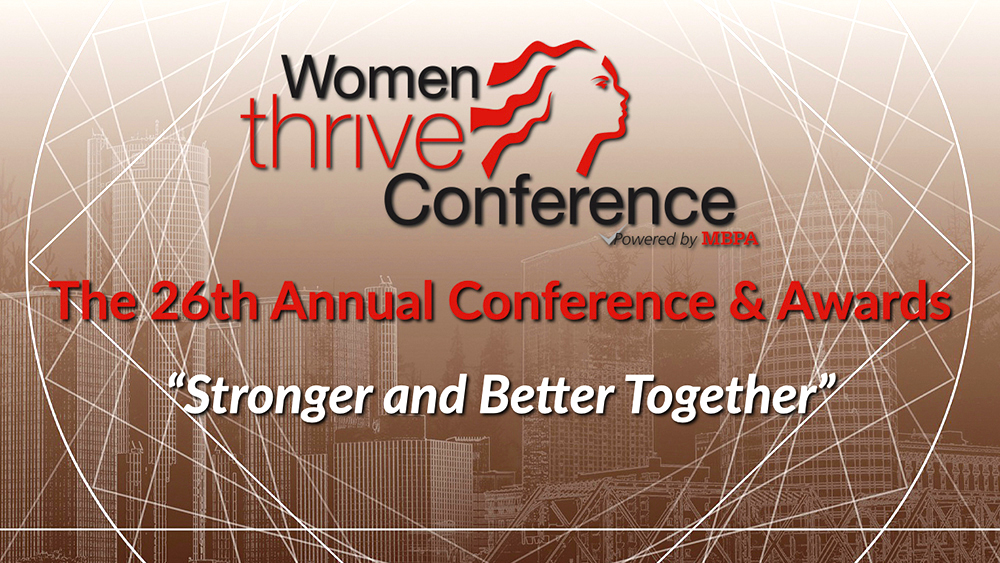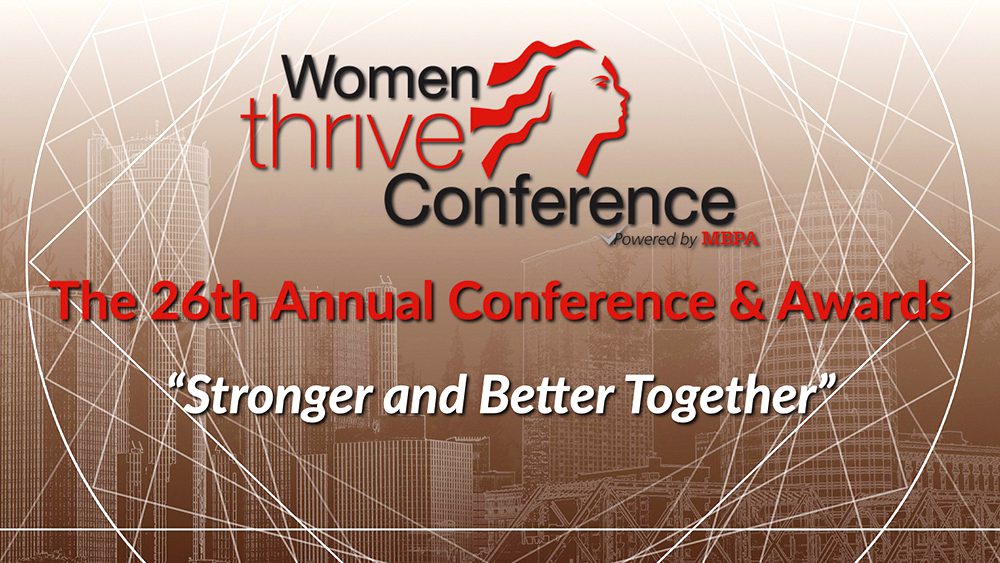 Six of Michigan's most talented business women were inducted into the Michigan Business Women Hall of Fame Thursday as MichBusiness hosted its first live, in-person event in more than two years.
The Hall of Fame induction came at the 26th annual Women Thrive Conference, presented by MichBusiness at The Henry in Dearborn, the organization's first in-person event since the COVID-19 pandemic struck in March 2020.
In addition to the Hall of Fame inductees, four women were honored as "Shooting Stars" and five more were honored as Women Thrive Leadership in the Workplace winners.
"It's an amazing group of accomplished women," MichBusiness President and CEO Jennifer Kluge said of the award-winners. "There's something magical about us being together in-person again."
Winners included:
HALL OF FAME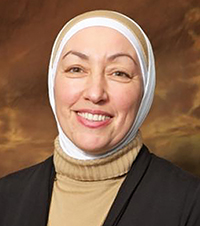 Najah Bazzy, CEO and founder of Zaman International. Bazzy, a registered nurse, is an internationally recognized healer, humanitarian, and interfaith leader who left a six-­figure salary as a critical ­care nurse to build Zaman International, which empowers marginalized women and children to break the cycle of extreme poverty. In 2019, she was recognized as a Top Ten CNN Hero, highlighting Zaman's growth from a grassroots team of volunteers to a world­class organization with a global reach that has helped more than 1.8 million people in 20 countries since 2010.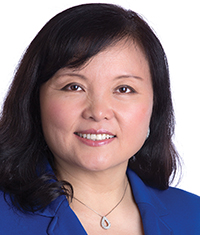 Linglong He, Chief Leadership Advisor of Rocket Central. With more than 25 years experience in technology and leadership, He is responsible for the overall Rocket Companies executive leadership development. She was most recently a co­founder of Rocket Central, where she held the position of President and COO. Prior to that role, she served as Chief Information Officer of Rocket Mortgage (formerly known as Quicken Loans) from June 2010 to March 2020. He currently serves on the boards of Asian Pacific American Chamber of Commerce (APACC); International Leadership Foundation, Michigan Chapter (ILF); University of St. Thomas Graduate Program in Software Engineering (GPS).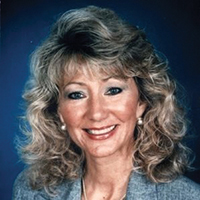 Christina Lovio-George, founder of Lovio George, Inc. Lovio-­George is a leading communications professional whose dedication to Detroit continues to influence the region's transformation. She founded Lovio George in 1982 in the heart of Midtown Detroit and, today, the agency continues to be recognized as one of the top firms in Michigan. Lovio­-George has led some of the region's most notable campaigns for clients, including Huntington Place and the Detroit Regional Convention Facility Authority, Detroit Riverfront Conservancy, Shinola, Walbridge, The Parade Company, the PGA of America and Super Bowl XL Host Committee, DADA, NAIAS and the 2022 Auto Show.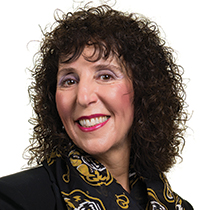 Dr. Ora Hirsch Pescovitz, the president of Oakland University. She has more than 30 years of experience in health centers, industry, and universities, where she has been responsible for creative innovations, entrepreneurial discovery and strategic planning. She is a renowned pediatric endocrinologist and investigator, who has published more than 190 papers and books and a sought-­after speaker on a range of topics, including education, leadership, healthcare, and women's issues. She is an elected member of the National Academy of Medicine.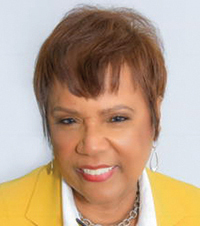 Dr. Cynthia Taueg, Vice President of Community Health Services for Ascension Southeast Michigan. Taueg is responsible for oversight of numerous community-based services and programs including School-­Based Health Centers, Faith Community Nursing, Infant Mortality Reduction Program, and Community Education. A native Detroiter, she is passionate about increasing community access to programs and services that seek to prevent disease, improve the quality of life, and promote health equity.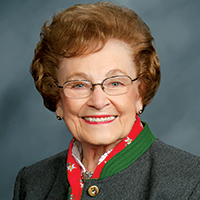 Dorothy Zehnder, co-founder and co-owner of Frankenmuth Bavarian Inn. Zehnder, now 100 years old, started waiting tables in 1937 when Bavarian Inn was Fischer's. She and husband William "Tiny" became managers when the family purchased it in 1950. During 1957's recession, they expanded and spearheaded Frankenmuth's transformation into Michigan's "Little Bavaria," changing the restaurant's name and architecture to reflect its German heritage.



LEADERSHIP IN THE WORKPLACE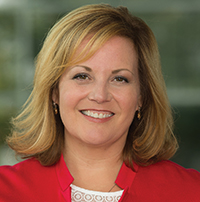 Diane M. Antishin, vice president of Human Resources and Chief Diversity, Equity & Inclusion Officer for DTE Energy. Antishin is responsible for the design, development, and execution of enterprise­-wide strategy for workforce planning and development, talent acquisition, talent and succession planning, executive and employee compensation and benefits, health and wellness, and labor and employee relations.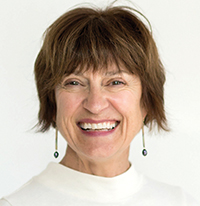 Joanne Ewald, founder of the nonprofit Mend on the Move. Ewald is a survivor of child sexual abuse and did not begin the healing process until late in her adult life. Her passion is to serve other women recovering from abusive pasts, through the creative process. She launched Mend on the Move in 2015, employing abuse survivors to create handcrafted jewelry, providing them with an income, while building confidence and independence.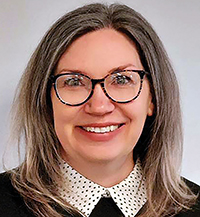 Roni Hazelton, Senior Vice President of Fulfillment at Cherry Republic. She has a diverse professional background, including sales, purchasing, and operations. She is celebrating 23 years with Cherry Republic, and has the privilege of coaching an amazing team of human beings. Starting in sales, Hazelton moved into purchasing and operations in 2005, and added manufacturing responsibilities in 2008.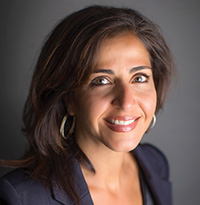 Ronia Kruse, the founder and CEO of OpTech, LLC and OpTech Solutions, a talent development and solutions firm providing services to Fortune 1000 and government clients. She leverages her background as a successful entrepreneur in talent management and workforce solutions. Kruse is dedicated to diversity and inclusion and the pursuit of connecting people of all backgrounds with work that enriches their lives. Frequently a mentor to young female professionals and minority talent, Kruse strives to help employees find purpose and empowerment through meaningful work, using her transformative strategic initiatives.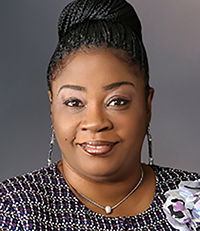 Dr. E'Lois Thomas, Ph.D., the president of SEEL, LLC, a nationally certified minority business enterprise, service-­disabled, veteran­-DR. Energy Efficiency program implementation contractor. She is responsible for implementing the vision and growth trajectory of the organization. Her leadership has helped SEEL continue to soar as one the largest African American owned implementation contractors, as a force for growth in sustainability, energy justice, and energy equality for all.





SHOOTING STARS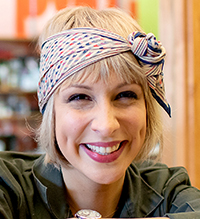 Alexandra Clark of Bon Bon Bon. Clark was born into a chocolate-loving family who were not surprised when, at 19, she announced she had decided to dedicate her career to chocolate. After traveling the world studying her craft as an economist, confectioner, and retailer, she started Bon Bon Bon as an experiment. Since, they have received recognition at The James Beard Awards, from Bon Appetit, Food & Wine, Tasting Table, Martha Stewart, and Bloomberg's Best Chocolate in the World, as well as from Forbes Magazine, who named her the "Best Pastry Chef Under 30."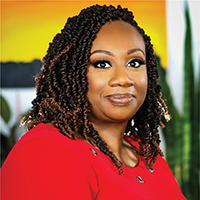 Andrea Harp, the Michigan Science Center's Chief of Staff and Director of Culture and Community, where she is in charge of carrying out the president and CEO's agenda and developing collaborative strategies to strengthen the organization. As a seasoned non­profit leader with over 15 years of experience, Harp has worked for and supported many mission­-based organizations that focus on increasing community impact, youth development, and mentorship.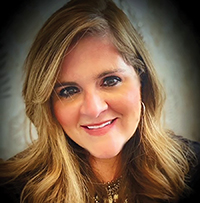 Mari Jackson of Global Telecom Solutions. With over a decade of experience in developing business relationships within the nonprofit and for­profit sectors, Jackson has extensive experience in securing and nurturing partnerships, marketing and creative design, and executive event management. She is committed to producing work and content that generate revenue and promote business and mission-­based initiatives.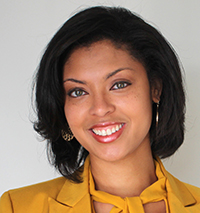 Kayla Shelton, a senior engineer with Consumers Energy. Shelton graduated from Harvard University in 2013 with a degree in Mechanical Engineering. While there, she was recognized for creating initiatives that fostered community on campus. She became a fellow with the New Leaders Council (NLC) Detroit Chapter, where she learned how to impact the city through entrepreneurship, non­profit work, and civic and political engagement.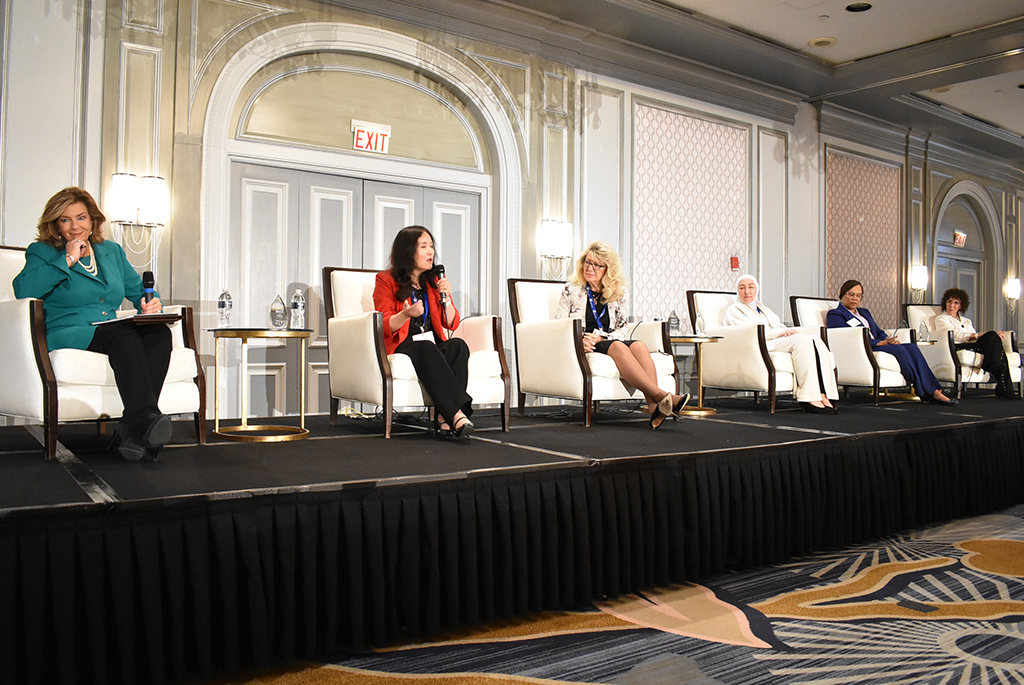 At the conference
The large, enthusiastic crowd was also treated to a pair of panel discussions featuring the Women in Leadership winners and the Hall of Famers, led by Detroit Free Press columnist and Emmy Award-winner Carol Cain, the host of Michigan Matters on CBS 62.
Among other things, the Hall of Fame inductees reflected on the barriers they had to overcome that younger women may or may not face these days.
"I think about many of the women in the room today, and I think about my own three children," said Dr. Ora Hirsh Pescovitz, the president of Oakland University. "I think many of the barriers the women and men in the generations that are here today are the same.
"Child care … I think is the single-most significant barrier I faced in my own career. Dual-career marriges, work-life balance … these are things that are very significant and they were very significant for me during my career. My own children face all of those barriers today, and we haven't completely overcome them."
During a panel discussion Cain led among the Leadership in the Workplace winners, panelists talked about what the conference theme, "Stronger and Better Together," meant to them.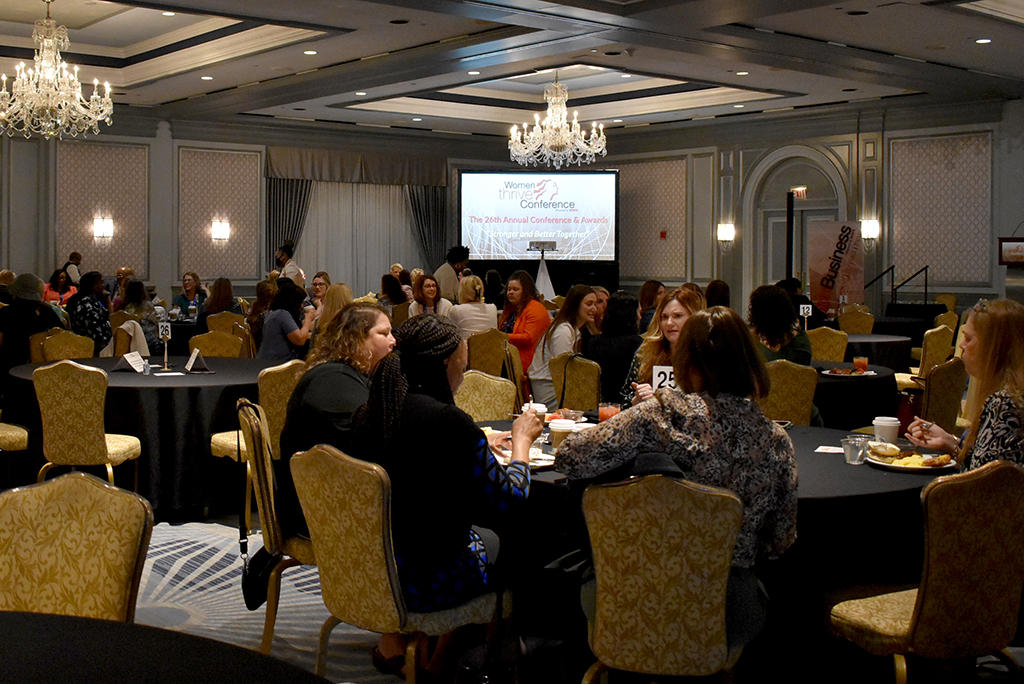 DTE Energy's Antishin pointed out there are any number of chances for women to support the efforts of other women,
"There are so many opportunities for women to support and expand and promote the opportunities for women," Antishin said. "It's all about mutual support."
Ewald, whose Mend on the Move creates hand-crafted jewely as a form of art therapy and a chance to provide job opportunities for abuse survivors, said the theme points out how women can best shine.
"We want women to understand when everyone brings their skills to the table, that's when we shine," Ewald said.