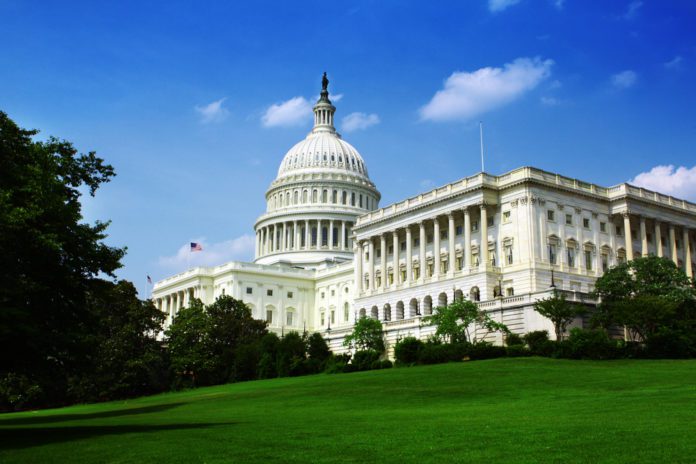 More money will be on the way for small businesses, hospitals and expanded medical testing after the U.S. House of Representatives Thursday evening passed the fourth round of coronavirus relief.
The $484 billion bill, passed unanimously in the Senate on Tuesday, now moves to the desk of President Donald Trump, who tweeted earlier in the week that he would sign this bill and "begin discussions on the next Legislative Initiative."
Combined with the $2.2 trillion relief bill Trump signed into law last month, Congress has now committed some $2.8 trillion in emergency relief to offset the economic effects of the COVID-19 pandemic.
With nearly 900,000 Americans diagnosed with the disease, and almost 50,000 dead, and millions of workers out of a job House Speaker Nancy Pelosi, D-California, called the latest bill "a very important piece of legislation."
"It's about the lives and livelihood of the American people," Pelosi said. "We have to be prayerful about this assault on the lives and livelihood of the American people. As we work to protect the American people we have to work to make decisions.
"We recognize the key to opening our economy, the threshold we must cross is a scientific one … testing, contact tracing, treatment and prevention," she added. "The key is scientific and we must make our decision in that way."
The vast majority of the bill is a $310 billion commitment to replenish the Paycheck Protection Program. The PPP was funded at $349 billion in the last bill, and ran out of money in just two weeks.
More: Business Leaders For Michigan CEO Doug Rothwell Retiring
More: Whitmer: Short-Term Extension of Stay-At-Home Order Is Likely
More: Events Industry Wracked By Pandemic Confident of Comeback
The PPP provides loans to small businesses to help meet payroll and other expenses, and is forgiveable (except for interests) for businesses that maintain their entire payroll.
The package also provides some $60 billion for community banks and smaller lenders, who tend to cater to underserved businesses, including women- and minority-owned companies. It also contains $60 billion for emergency business grants and loans.
The measure also included $75 billion for hospitals and community health centers and another $25 billion to boost COVID-19 testing, money that will be split between state and federal governments.
The two parties have been negotiating the bill for two weeks, but it took just two days to come to agreement once the Senate passed it Tuesday.
Rep. Steve Chabot, a Republican from Ohio who is the ranking member of the House Small Business Committee, pointed out that more than 1.5 million loans were processed out of the last bill, nearly 60,000 in his state alone.
"This has not been an easy time for America's small businesses," Chabot said. "I hear daily from owners of restaurants and hair salons and small retailers and manufacturers and others about the gut-wrenching choices they've been forced to make recently. Fortunately, the PPP has already helped small businesses save millions of jobs and cover expenses.
"These small businesses and entrepreneurs make the America we all know and love," Chabot added. "To those small businesses who already applied and are waiting to hear, or to those who have yet to apply, finally help is on the way."