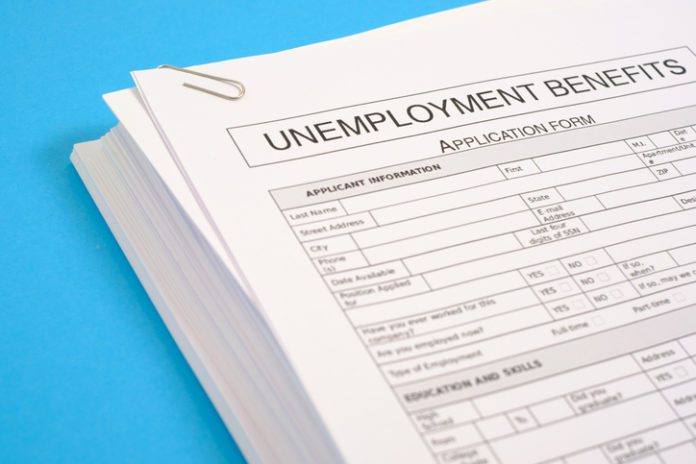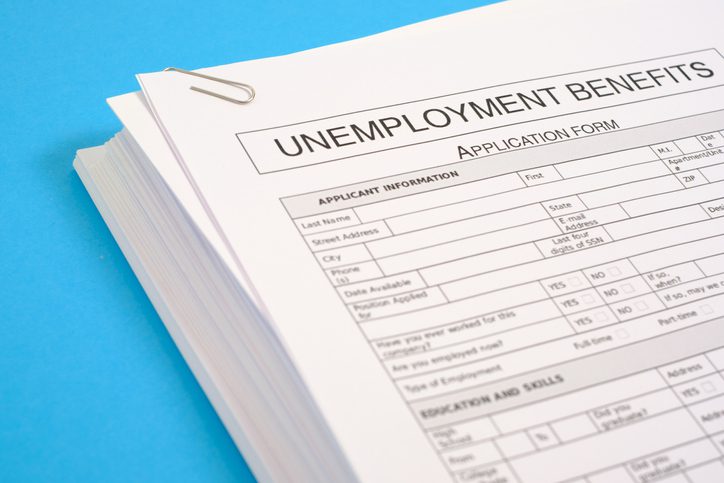 Anyone trying to find positive news in the weekly unemployment report released by the U.S. Department of Labor Thursday can find it, although it takes a pretty deep look.
Nearly 4.4 million people filed unemployment claims in the week ending April 18, bringing the U.S. total to more than 26 million in the last five weeks. To no one's surprise, the COVID-19 crisis is having such a negative impact on U.S. jobs that the labor department once again put a statement blaming it at the top of the release.
Secretary of Labor Eugene Scalia blamed the coronavirus crisis once again for the country's high numbers.
"Today's unemployment report shows continued, elevated unemployment claims caused by the coronavirus pandemic," Scalia said in a statement. "The Department of Labor is continuing to provide guidance and support to the states as they implement the enhanced unemployment benefits under the CARES Act, with 44 states now paying the $600 additional weekly benefit provided by the act."
According to the labor department release, the advance seasonally adjusted insured unemployment rate was 11.0 percent for the week ending April 11, an increase of 2.8 percentage points from the previous week's unrevised rate.
"At all levels, it's eye-watering numbers," Torsten Slok, chief international economist at Deutsche Bank Securities, told the New York Times. "But as large as the figures have been, they do not capture the full extent of layoffs — or the cascade of economic troubles that they have set in motion."
Florida, Texas and New York had the three highest numbers of claims, although New York's claimants dropped by some 190,000.
Other high-claim states had drops in their numbers, including Georgia (down 76,000), Illinois (down 38,000), New Jersey (down 2,100) and Pennsylvania (down 37,000).
In Florida, claims for the week ending April 18 numbered more than 505,000, according to the labor department, an increase of nearly 325,000. Florida's unemployment system was so overwhelmed that earlier this month Gov. Ron DeSantis shook up the agency handling it.
In Texas, more than 280,000 people filed claims last week, up more than 6,000 from the previous week. But in New York, where nearly 205,000 people filed claims, the numbers actually improved by nearly 190,000 from the week before.
Still, the high number of claims caused the state's unemployment website to "collapse," Gov. Andrew Cuomo said at a press conference Tuesday, according to CNBC. The state now has 1,000 people working online and through its phone system.
Cuomo expressed sympathy for New York workers who've lost their jobs in the face of the coronavirus pandemic and struggled with the system.
"There's nothing worse than being unemployed and nervous about a paycheck and you call for unemployment benefits and you can't get through on the phone," he said at his press conference in Buffalo.
In Michigan, which in the last five weeks has far surpassed its total claims from all of 2019, another 134,000 workers filed for unemployment in the week ending April 18.
While that's down nearly 88,000 from the previous week, Gov. Gretchen Whitmer said more than 1 million Michiganders have filed for unemployment since March 15, which Whitmer said represents "over a quarter of our state workforce."
And that number will swell a little more, because Whitmer announced Wednesday she had approved furloughs for more than 2,900 state employees, who would automatically be entered into the system.
Claimants have had a hard time with Michigan's website, as well. The site has crashed at least twice already, and this week callers were having trouble getting through.
The state's Unemployment Insurance Agency issued a statement Thursday that the state had sent out $1.37 billion in payments to 825,000 claimants.
"Those numbers are continuing to increase every day," Whitmer said Wednesday at a press conference.