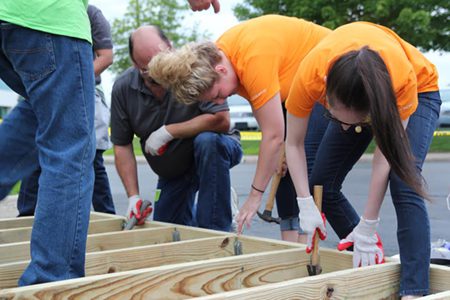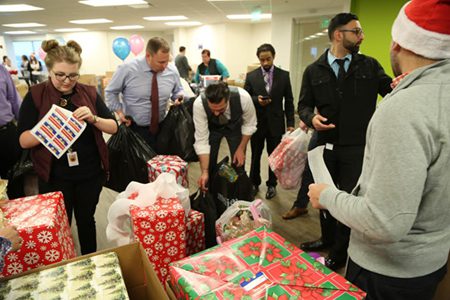 If your company is wondering how to increase employee interest in its community-reach programs, one business has come up with a novel approach to getting donations and higher participation.
Last year, Troy-based United Shore donated more than $150,000 to strengthen the Metro Detroit community – and 100 percent of the decisions were made by the company's team members, not leadership.
That's because United Shore handles its charitable donations a bit differently than most companies in the area, utilizing a Pay It Forward program that puts team members in control of the company's funds.
"Pay It Forward is an amazing opportunity to empower our team members to help our community and for our company to increase relationships with area charities that mean a lot to our people," said Laura Lawson, Chief People Officer at United Shore. "The program is meaningful because it's more than United Shore writing a check. It puts the decision making in the hands of our team members."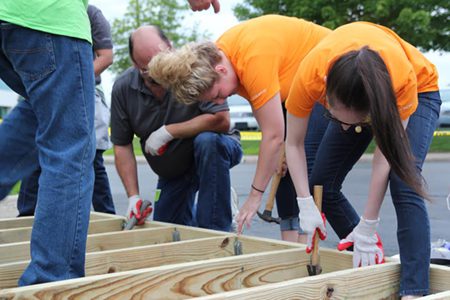 United Shore employees earn points through the Pay It Forward program, which are converted into dollars that the company donates to the selected charities – without employees having to spend their own money. The company's catalog currently includes over 30 local charitable efforts that can be donated to. Employees earn points in a variety of ways, including:
Unused PTO hours
Kudos Received (internal shout-outs for great client service)
Implemented Brilliant Ideas
UShares Received (external shout-outs for great client service)
United Shore also raised $75,000 for local charities when it partnered with the United Shore Professional Baseball League to host a celebrity softball game at Jimmy John's Field this past September.
"We're hoping to create even more relationships with local charities in 2017 to expand the opportunities our team members have to donate to the causes of their choosing," Lawson said.
Founded in 1986, United Shore is one of the largest, coolest and fastest-growing independent mortgage lenders in the country. It is home to United Wholesale Mortgage, the #1 wholesale lender in the nation. United Shore employs more than 2,000 team members.