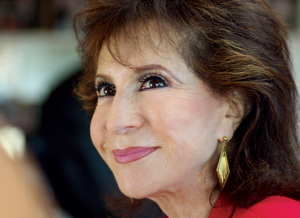 Florine Mark sold a big chunk of her Weight Watchers Group to WW International some 14 years ago.
Today, she announced the sale of the rest of it to WW International, the national franchisor for Weight Watchers.
The sale reportedly includes the remaining operations in Michigan and Canada. Other details of the sale were not available.
Weight Watchers International reported 2020 revenue of some $1.4 billion, down 3% year-over-year, despite and number of subscribers going up 4% to some 4.4 million, which the company said in a release was an all-time year-end high.
WW International chief operating officer Nick Hotchkin confirmed the company had acquired WW Group's franchise businesses in Michigan and Ontario, Canada.
"As we execute on our vision of bringing wellness to all, we look forward to delivering a consistent member experience to WW members in these regions," Hotchkin said. "We want to thank The WW Group and the Mark family for 55 years of helping members on their wellness journeys."
This is a developing story.