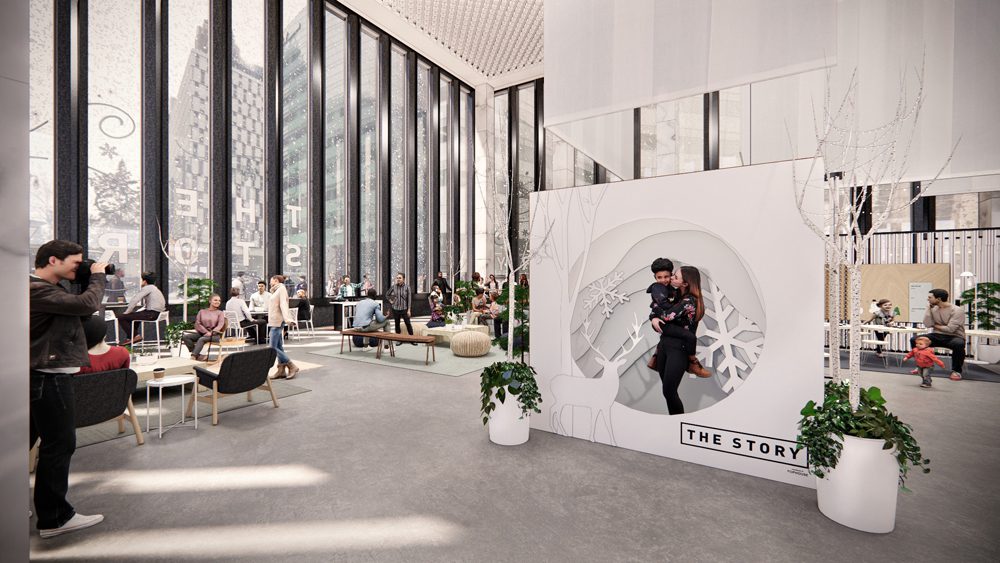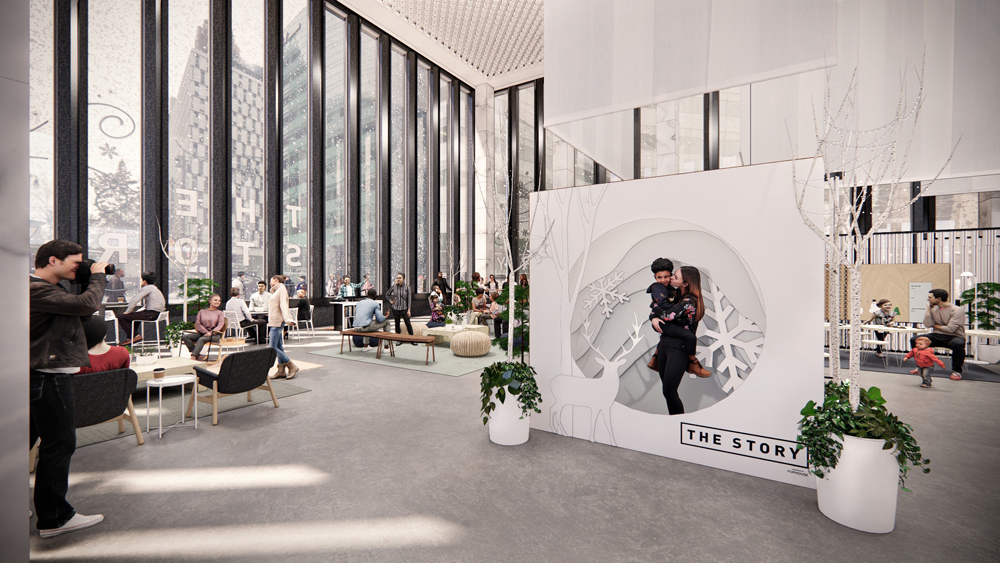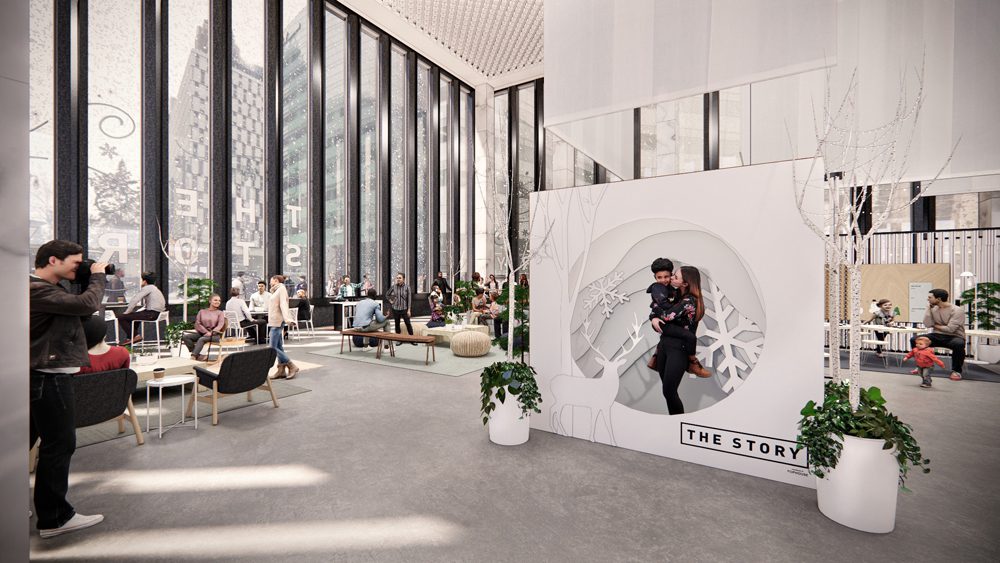 If you're looking for a cool, new place to work, meet with clients or just get out of the Michigan cold, then you'll want to head to downtown Detroit and check out a unique installation by Detroit-based design studio Pophouse.
Pophouse announced recently it is hosting a "cozy, collaborative gathering space" at 1001 Woodward to offer a place for the public to gather, work and hang out from November 23 through January 3, according to company officials.
The design for this open space – known as "The Story" – is based on Hygge, or the Danish word for cozy. The Story will serve as an escape from the cold from 9 a.m. to 6 p.m. daily.
The multifaceted, free public space will offer areas for a variety of different uses, including snug seating areas, large tables for collaboration, a workshop with interactive artwork, a postcard making station, and a café operated by the Capitol Park coffee shop Dessert Oasis. There will also be free public WiFi for visitors to utilize while they are enjoying the atmosphere.
"Purposeful design is our first priority at Pophouse, which is the approach we took when imagining the perfect respite during the chillier months," Jennifer Janus, president of Pophouse, said in a statement.
"We were really inspired by the Danish hygge lifestyle, which refers to the feeling of comfort and well-being, like reading a book by the fireplace," Janus said. "We hope that's the sort of feeling that visitors to The Story experience this winter season."
Welcoming space
Having designed culture-driven spaces for General Motors, Delta, and DTE Energy among others, The Story will be one of the largest community spaces ever designed by Pophouse, which specializes in interior, industrial, and environmental graphic design. Founded in 2013 by Jennifer Gilbert, a graduate of Michigan State University's interior design program, Pophouse creates inspiring spaces for culture driven organizations.
"We chose the name 'The Story' because every place has one, and this one in particular is the culmination of multiple stories coming together to form an environment that is open and welcome to everyone," said Janus. "We're thrilled to be working with so many different partners to bring The Story to life and look forward to seeing all the individual memories that will be made by those enjoying it."
Part of the narrative of The Story will be its custom scent, an aroma created by Detroit Wick specifically to fill the space with the essence of Hygge throughout the day. The unique scent will also be available for purchase as a candle throughout the duration of the activation.
Other partners that contributed to The Story include Display Group, Detroit Wallpaper Co., Planterra Conservatory, Illuminating Concepts, Partnr Haus, Landscape Forms, Interface Flooring, Professional Mover, and Artistree Design.
Leveraging industry research and business intelligence, Pophouse creates meaningful design strategies that inform every approach to their many different projects.