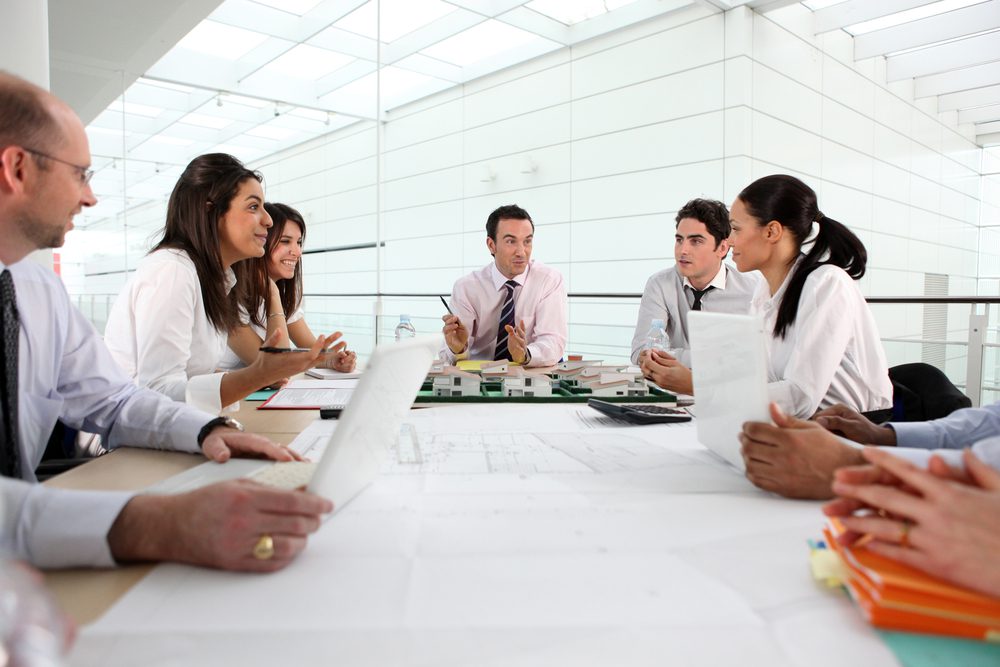 Think about your company's core values: Are they statements that truly define your business or are they just a bunch of words on a poster that everyone sees but rarely thinks about?
Earlier in 2019, technology company Miva decided it was time to take a long, hard look at the company's core values – and the changes they made as well as the way they did it as a company has not only affected employees but also how the company recruits and onboards new hires, officials say.
Miva Inc. has been an eCommerce software and service provider for mid-size and enterprise merchants for more than 20 years. The company has gone through a lot of new growth and evolution, so it was time to review its core values as a whole, said Jen Hardman, Vice President of Human Resources.
Core values
"We had a set of core values from about eight years ago," written by the company's executives, Hardman said. They were solid but they were not created collaboratively with employees. As a result, she said these values did not feel like they were embedded in the culture at Miva in a real and substantive way.
Companies of all sizes should pay attention to communication, especially on these key assets such as core values. That's because it not only costs money, but it uses up a lot of time on the part of the HR team. For example, a business with 100 employees spends an average downtime of 17 hours a week clarifying communication, translating to an annual cost of $528,443, according to HRDQ, a training creation company. It says that 70% of small to mid-size businesses claim that ineffective communication is their primary problem.
In hopes of moving the core values from mere words on a poster, Miva's human resources team decided to take a new approach, Hardman said. They sat down together in a brainstorming session to figure out how to tackle a new set of core values and how to come up with them. The goal, she said, was to get as much feedback and inclusion from employees as possible.
The HR team created what it called the Core Value Committee. They recruited members from various departments around the company. They also sought people with different years at Miva and people who were passionate about the business. Over a six-month period, the committee of 12 people met about six times, Hardman said.
Brainstorming for values
The first sessions were about brainstorming – what were the true core values at Miva? Then, the HR department with the committee's input conducted an employee survey to find out what they felt about the core values. They got an impressive 80% response rate on that survey.
The HR team went through the resulting data and created a kind of report for the Core Value Committee. The committee combed through it and came up with about seven related themes from what they found in that data. The marketing department then came in and offered their thoughts on what core values could be found within those seven themes.
Having these groups come together was essential because the HR team wanted the core values to be simple and memorable, Hardman said. Finding the right words to encompass those themes and make them sticky, so to speak, was important to connected people across the company and its office locations.
Tacos and margaritas
The result was three core values: Work Together; Take Ownership and Grow Every Day. These defined Miva on multiple levels, Hardman said, and they were easy to remember. Plus, the in-house design team got involved to create logos or images for each of the three core values, making them even more memorable.
At the end, Miva threw a party with tacos and margaritas to launch the new core values to the whole company. Everyone talked about their role in creating the core values, which was exactly what the HR team hoped would happen. The whole staff had so much fun and enjoyed the reveal that there are few photos from the event, Hardman said. But that was kind of the point of the event.
What truly stands out is how the whole thing came together – it was meaningful, Hardman said.
"It was such a rewarding process," Hardman said. "The collaboration was across departments and across the company. … The response has been awesome. People are loving it. … Since then, (the HR Team) has been taking the core values and tying them into everyday conversations."
These guiding principles also are key to the company's hiring and onboarding processes. Miva revamped its Careers page to include the core values, the in-house design images and personal comments from current employees about how the core values affect them. The result is personal and professional at the same time.
"The biggest takeaway of the process was the committee itself and how collaborative it was," Hardman said. "People felt engaged in the process. … (The committee) felt like they were in a safe space as well where they might not have always agreed but they were respectful of each other and everyone's ideas. The result is something everyone feels comfortable with and are proud of."