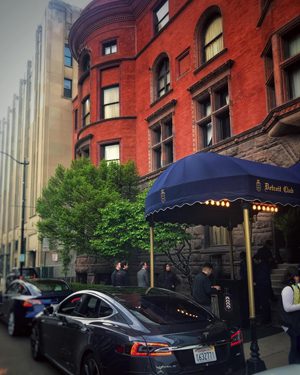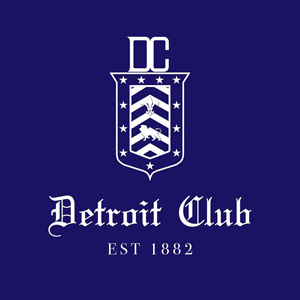 The Detroit Club opened more than a century ago as the place where business people from across the city and across industries could gather to talk, swap stories, network and form partnerships that could last another century.
Men including Henry Ford, Detroit mayors Hazen Pingree and James Couzens, Walter Chrysler and James Packard used The Detroit Club as their informal headquarters, officials said and history shows. Such a rich history made the Club a legend, and many non-members wondered what was behind its doors.
Membership dropped over time as Metro Detroit's economy rose, then fell. Detroit gained other clubs, giving this one more competition. People of younger generations also stopped joining clubs, making it challenging to stay relevant or grow. Those same people also wanted less formal spaces and more offerings, like hotel space.
The Detroit Club closed in 2013 because of these strains. But with a recent ownership change, a major renovation that added a spa, 10 hotel rooms and a less formal cigar lounge and barfront, The Detroit Club is now open to the public in certain areas and open for membership to all, officials said.
More than golf
It's a smart move, said Michael Bernacchi, professor of marketing at the University of Detroit-Mercy. He also teaches marketing management, consumer behavior, marketing communications, research and corporate social responsibility.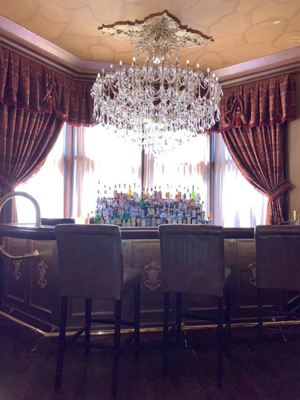 To succeed with Gen Z and millennials, private clubs must "expand offerings to more than golf," Bernacchi said.
"While many millennials do golf, to appeal on a broader scale clubs must offer other activities such as health and wellness options (such as gyms, spas, yoga, personal trainers), wine tasting, special meal nights (such as discounted burger and beer) and family programs," Bernacchi added.
The Detroit Club through Membership Director Lena Angott and Director of Operations Anthony Eovaldi said that the Club is enjoying month-over-month membership increases since reopening in March 2018. They noted that many of the new members are from out-of-town companies and residents who want a "home base" at the Cass Street club.
More relaxed spaces
During its renovation, The Detroit Club added 10 hotel rooms, took out a bowling alley to add a new fitness room and spa as well as redid its third floor to create a cigar lounge. Each of the 10 rooms are unique in their décor, but feature all-modern conveniences. The cigar lounge features leather furniture, a large bar area and great views of the nearby city.
Most recently, The Detroit Club brought in new furniture in its main-floor area to be less formal, Eovaldi said. They also added a television to this area, which is hidden from regular view, but used when there are big sporting or other events so everyone can stay up to date, he noted.
Another popular feature is the upscale bar in the library along with a craft-cocktail mixologist who has been gaining raves from guests, Eovaldi said. They like asking questions about how the drinks are made, chatting around the bar and working from the space as needed.