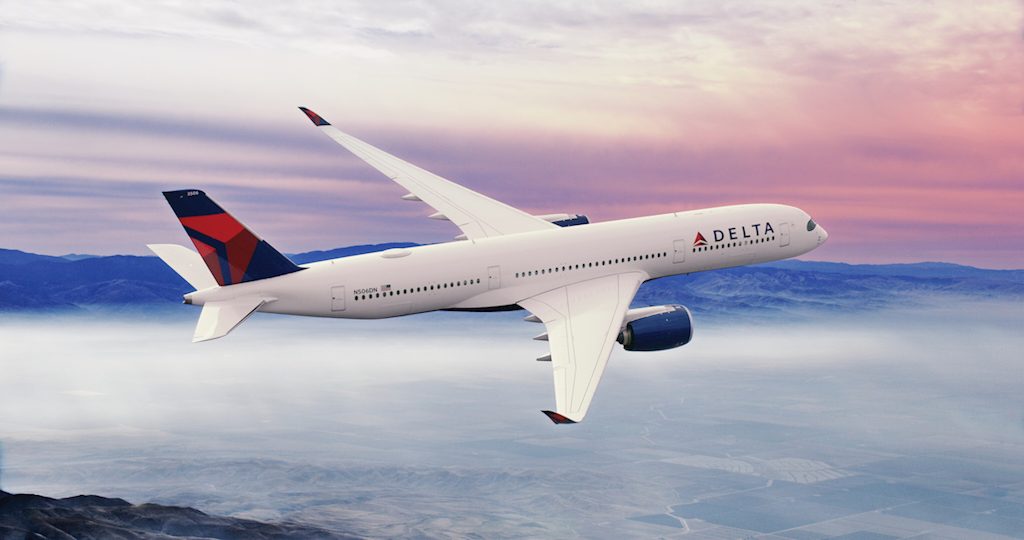 Delta Airlines set all-time highs in 2019 with record-setting revenues, the aitline's highest customer satisfaction ratings and highest profit-sharing.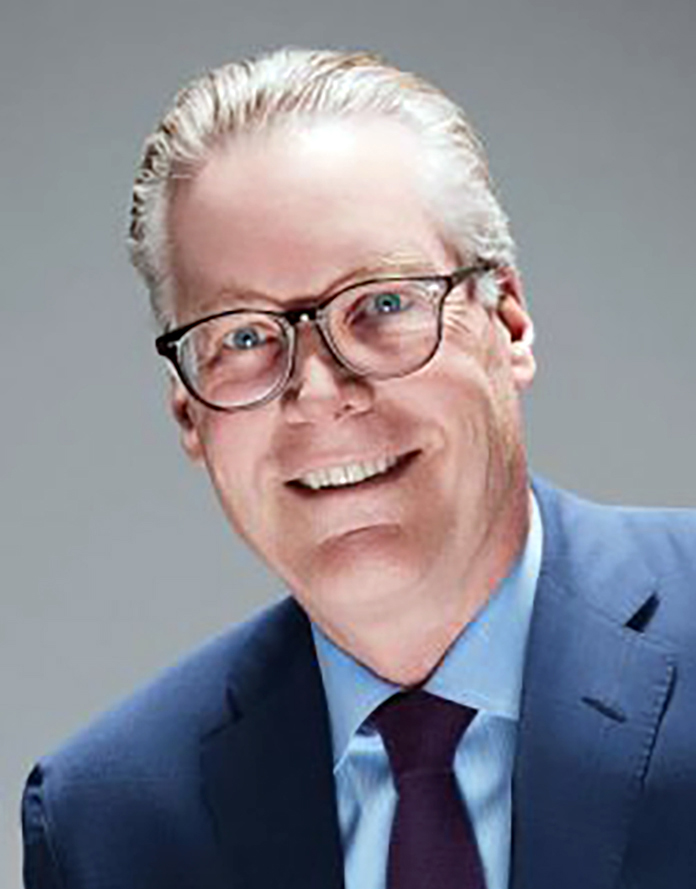 In fact, according to Delta Airlines CEO Ed Bastian, the company paid out $1.6 billion to shareholders in February 2020. What they didn't know, according to Bastian, was that travel would soon be coming "pretty much to an end."
Thirty days later, Delta and all the world's airlines were headed into an abyss out from which it would take more than a year to climb, courtesy the once-in-a-lifetime coronavirus pandemic. In April 2020, Delta's passenger travel was down to 5% of what it had been.
"We went from the highest of the high to the lowest of the low in 30 days," Bastian said during a Zoom appearance at the Detroit Economic Club Wednesday. "It was stunning. I know everyone's been impacted by the pandemic in different ways, in tragic ways, but our industry was hit really, really hard."
But travel is on the way back, with customer confidence in air travel climbing in large part thanks to a decision Delta made not to sell its middle seats. That decision and others led to the airline being named for the 10th time as the world's most-admired airline by Fortune Magazine.
And just this week, JD Power named Delta the number one airline in all America.
"It's the first time we've won that award in awhile," said Bastian, who has been Delta's CEO since 2016. "We've been runner-up a number of years but for our people to have been honored by our customers as the number one airline in arguably the most difficult circumstances any of us has experienced in air travel is a real testament to their courage and their perseverance."
During his appearance Wednesday, Bastian talked with DEC President/CEO Steve Grigorian about the seating decision and a variety of other topics.
Grigorian: You've been through crisis after crisis the last 50 years. How is this one different?
Bastian: This has been the big one, no question about it. I'll touch wood as I say that, because I hope there's not a bigger one to follow. We went through some soul-searching at the beginning. All of us were trying to figure out how we were going to survive it. We worked hard with all of our government officials. The CARES Act helped keep the industry alive during a critical time. The airlines were the first industry in the CARES Act and worked through and got great support … to ensure our airlines were going to stay alive, we were goilng to be able to keep our people on the payrolls and we were going to keep the airways of our country open, which was really important.
People traveling in the early moths were traveling not because they wanted to travel, but because they needed to travel. They had emergencies, they had life situations going on, getting to the front lines of the crisis or keeping the supply chains in our country open, getting to the bedside of those in difficult conditions. There were so many losses.
It was really a moving time to travel, even though there weren't a lot of people on the planes. There wasn't a flight I was on where people didn't stop to thank me for keeping travel alive because they needed to get there. It was the only way they could do what they needed to do.
Grigorian: Delta received some kudos for the decision to block some middle seats.
Bastian: Our number-one task through the crisis was to protect the safety and well-being of our customers as well as our employees. In the early days it was easy to block the middle seat; there weren't that many people traveling. But as we looked to restore confidence in travel, we knew distance was an important element. While it's not practical to have social distance – if you define that as six feet between people — on board an airplane, the middle seat made a big difference.
It gave our customers the confidence to book their travel on Delta knowing they're not going to be sitting on a crammed airplane and gave our people the ability to serve our customers with a renewed sense of confidence.
Our people were heroes going out into the line of danger, serving customers when authorities were telling people to stay at home. It had resonance. As we continued to do it, and as others (airlines) decided they were going to sell the seats – we knew it wasn't a question of safety; if it wasn't safe to sit in the middle seats, it wasn't safe to sit in any of the seats, candidly – it was a confidence factor for people.
Grigorian: It really sounds like people are chomping at the bit and making some serious leisure travel plans for this summer. Are you surprised at the speed of return to leisure travel?
Bastian: I'm not surprised. We said all along it was going to take a vaccine for the disease that kept people safe that was going to be the key determinant to when people started to travel. We have seen as the vaccination rates around the country have picked up through the spring, that's when people have decided to book their plans not only to travel currently, but to travel in the summer coming up. We've seen bookings more than triple from the start of this year. That's in direct correlation in the confidence people are having in feeling safe.
People need to get on with their lives, get on with their business. There are so many life events that have been put on hold. I think this is going to be a robust summer for travel.
Grigorian: Can you give us some thoughts on the return of business travel? That's a big piece of your revenue.
Bastian: Business travel is going to follow consumers. As consumers lead the way businesses will start to follow. First thing we need is for businesses to start opening up their place of work. We need to get off these Zoom calls and get back in-person to do this. Business travel is driven by people going someplace to see other people, going to see a customer. If their place of work is closed it's pretty hard to have business travel. I think you're going to see the latter part of the summer or early fall business really start to move rapidly. Today we're at about 25% of where we should be on domestic business travel. I'd be surprised if we're not at at least 50% by the latter part of this year.
Grigorian: talk about the customer's experience. You continued to travel every week during the pandemic. What have you learned.
Bastian: In the early weeks, there was a lot of anxiety. Certainly having the fact that you'd be on an airplane with maybe 10 people was very unsettling. We got to a point where the next stage, as people started to return, there was more confidence in coming back into the airways. I was watching all the time … even people who'd been 'road warriors' for years … the first few times in it was an unsettled experience. There was a lot of anxiety.
Grigorian: Corporate attention to society issues is something that's receiving a lot of attention. Some people are applauding CEO commentary and others are not so happy. What's the role of CEOs of companies like Delta in weighing in on some of these issues, for example the Georgia voting law issue that was so red-hot a few weeks back?
Bastian: It is an uncomfortable place. It's not something any of us have grown up learning to do. We've been trained to keep out of the press on issues like that. We want all of our custoers to love us, we don't want to upset anybody.
But as the world has become a bit more divided, and as the confidence in political leadership has waned a bit, companies and people look for other individuals to give their voice to an issue. Something we've seen over the years that continues to grow is people have relationships with brands that mean something to them.
Customers at Delta understand who we are and they want to know how we feel. You've got to be careful you don't speak on issues just for the sake of speaking. But when there's something that comes that has a direct impact on business or your values or your people, as the recent situation in Georgia has, I felt the need to speak. We stand for understanding, we stand for inclusion, we stand for being nonpartisan and wanting to make certain our people realize we're behind them.
Grigorian: What's it been like managing thousands of employees during the pandemic?Bastian: It's been a marathon, maybe a few marathons we've run over the course of a year (chuckles). In the early days everyone was scared. I was scared. We didn't know what was happening, we didn't know what the end looked like, we didn't know we were going to have the miracle of the vaccines happen as quickly. All we knew is that there was a lethal microscopic invisible virus attacking us, and we were seeing people die. So we needed to keep them encouraged, we needed to let them know all the things we were doing, just understanding, talking, answering their questions, letting them see me. It's very difficult for leaders to tell people you "don't know." There were a lot more unknowns than there were answers, but it's never more important to let them know that you don't know. There's something that creates the passion that we're in this together.