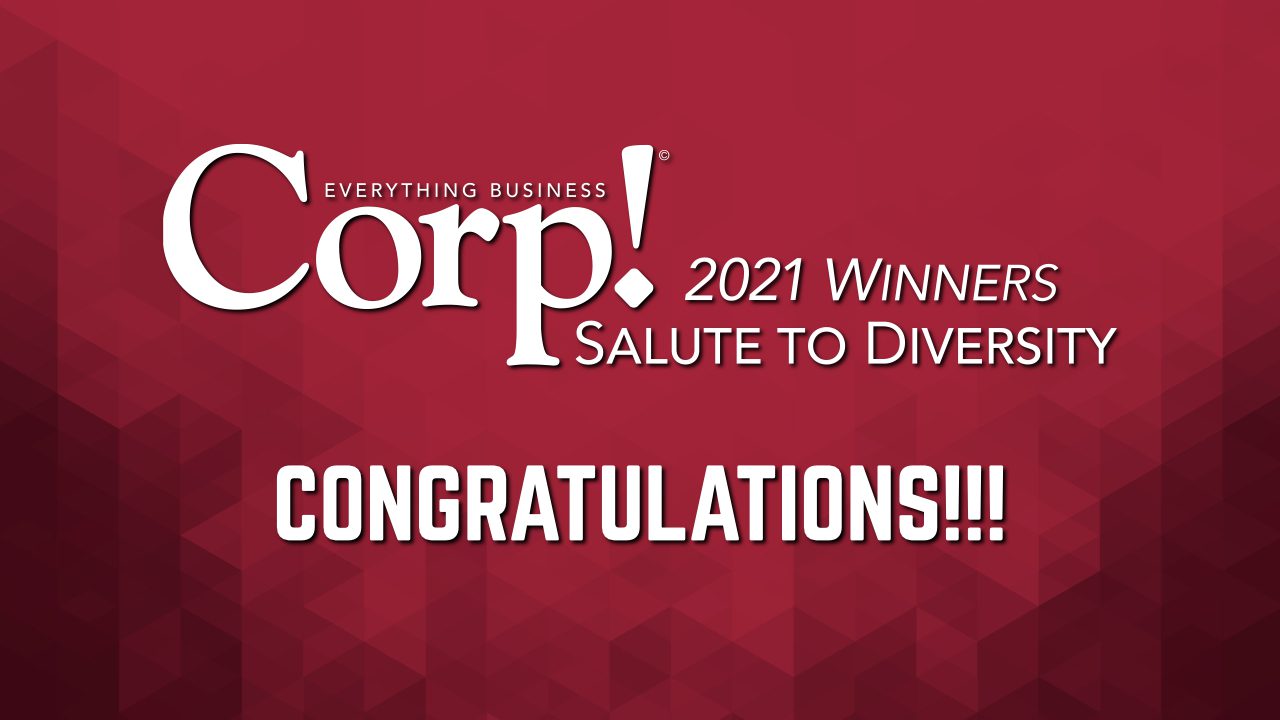 Corp! Magazine has recognized businesses, organizations and leaders who champion diversity, equity, and inclusion initiatives and achievements within their organization or the community. Corp! is thrilled to honor its 14th Annual Salute to Diversity winners.
The Diversity Focused Company Honorees include:

Ally Financial engaged more than 40% of employees in ongoing racial justice conversations and accelerated relationship efforts with diverse auto dealers and trade associations. Ally committed $4.3 million to local communities supporting social equity, economic mobility, and COVID Relief this past year.
Aristeo Construction is one of the top 10 manufacturing general contractors in the U.S., and the largest WBENC-certified general contractors in the U.S. They have supported the growth of diverse businesses as a corporate member of the Michigan Minority Supplier Development Council and mentor for more than 35 years
Whether in the very latest electric drive, an intelligent hybrid system or a highly efficient combustion engine, BorgWarner is driving mobility for today and tomorrow. As the product leader with more than 130 years of experience, they are supporting the automotive industry in realizing clean propulsion and efficient technology solutions.
Bush Seyferth PLLC is a certified women-owned, boutique law firm that represents Fortune 500 companies in national product liability litigation and appellate work. They have a nationwide practice, which gives them practical insights from a variety of jurisdictions; they are national discovery counsel for two major automobile manufacturers, and act as specialized appellate counsel throughout the country.
Burris Law, PLLC has always emphasized pro bono and community work as part of its ethos; that focus includes providing mentorship and career guidance for Detroit youth, including participation in the Grow Detroit's Young Talent program. The firm also established an internship program with the Downtown Boxing Gym.
As a global manufacturer of Automotive Lubricants & Specialty Chemicals, Chrysan Industries, Inc. is committed to creating an inclusive culture of diversity among their workforce and suppliers to create high-performing teams and drive business success. They promote and ensure equal opportunities for Minority Business Enterprises & Women Owned Businesses in the procurement of goods & services.
Cooper Standard has certified diversity recruiters focused on diverse candidates and broadening their recruiting network to look outside standard channels to include diverse candidates and target underrepresented candidates. Their veteran-focused programs is devoted to helping military veterans integrate back to civilian life through education and ultimately employment.
EDSI encourages all team members to undertake the DEI journey through their professional development diversity series of workshops. The interview process includes DEI-related questions to promote their "bring your whole self to work" culture; other strategies include: sourcing candidates from job boards that focus on diversity; establishing partnerships with minority-owned businesses; and recruiting women and minority-owned businesses through their website.
First State Bank is a financial services organization which helps their customers find the right solutions to achieve their financial goals. Through their partnership with Fiserv, they were able to award four minority-owned businesses, in their community, affected by the pandemic with $10,000 each.
For more than 100 years, Foster Swift Collins & Smith has provided outstanding client service and legal excellence. Their success and growth is accredited to the firm's adherence to their Midwestern values of integrity, civility, hard work, camaraderie and commitment to their communities.
Greenleaf Hospitality Group strives to hire leaders who understand the importance of inclusivity and diversity at work. They keep an open mind, listen to new perspectives from all people and walks of life. Greenleaf Hospitality Group hosts Diversity and Inclusion Training for all their leaders and create an environment where employees feel free to express themselves by validating each person regardless of age, gender, race, religion, sexual preference or background.
Greenleaf Trust has promoted diversity by founding a Diversity Equity and Inclusion team of over 51 teammates. The DEI Team was granted its own budget to support learning, awareness, education and growth for all Greenleaf Trust team members.
Honigman LLP's commitment to diversity, equity and inclusion is a fundamental part of their culture and continued success; they are always looking for new ways to collaborate with others to promote diversity. Currently heading into its fourth year, Honigman collaborated with United Way of Southeastern Michigan to create the Honigman Academy, which allows students from Cody Academy of Public Leadership to attend sessions at Honigman to see first-hand the different aspects of working in a law firm, and to learn elements of the law that can be applied to everyday life.
James Group recruiting efforts are focused on staying within Detroit and the surrounding areas, which benefits individuals of underrepresented demographics; thesuccess of these initiatives are evidenced by the fact that the majority of their employees are African-American and Hispanic.
Mercantile Bank of Michigan provides many opportunities for employees to engage with their DEI initiatives by hosting monthly Lead & Learn sessions featuring guest speakers who discuss topics such as communicating with empathy, implicit bias, and how to use listening tools to better understand each other.
Miller, Canfield, Paddock and Stone. P.L.C is the only Michigan-headquartered firm to earn Mansfield Plus Certification, which measures whether law firms have affirmatively considered women and attorneys of color for leadership and governance roles, equity partner promotions and lateral positions. They partnered with Diversity Lab, the national incubator for law firm diversity programs, and received the highest scores in piloting the OnTrack for Leadership program to support the retention, advancement and business development efforts of women and minority attorneys.
Multi-Bank Securities, Inc.'s increasing focus on diversity has come in tandem with increasing efforts in their corporate responsibility initiatives. They have steadily grown their list of supported charities and continue to seek out more opportunities to give back to the community, especially for veteran-focused charities.
OHM Advisors has spearheaded a DEI internal company-wide training program, which includes nationwide DEI experts. They have sponsored a substantial scholarship program awarding monetary grants annually to women and minority engineering students with the University of Michigan and an interactive internship with Cornerstone Schools, focused on high potential minority and female high school students.
Last year, University Bank originated over $900 million in mortgage loans enabling Muslims to achieve home ownership without violating their faith, and won the award as the Best Non-Bank Islamic Lender in the World from Islamic Finance News, the top industry newspaper.
Walker-Miller Energy Services is one of the largest African American- and woman-owned energy efficiency companies in the country, headquartered in Detroit with offices in Illinois, Ohio and Pennsylvania. From material sourcing and procurement, workforce development, program design and implementation, and program support services, Walker-Miller is a trusted partner to utilities on all parts of the energy efficiency path.
Whirlpool Corporation pledged to increase their female representation in executive and senior-level positions to help ensure accelerated inclusion of women, including women of color, in senior roles during the next five years as part of the Catalyst CEO Champions for Change initiative; they currently have over 25% of females in Executive Committee or Director roles and above. Their CEO is a founding member of OneTen, a coalition of leading executives who are coming together to create an organization with the mission to train, hire and advance one million Black Americans over the next 10 years into family-sustaining jobs with opportunities for advancement.
Zausmer is one of Michigan's fastest-growing and most respected law firms, has earned a reputation for resolving complicated legal matters with a creative and pragmatic approach. They provide the high-caliber representation and extensive resources of a big firm while offering clients the agility, flexibility, and entrepreneurial spirit of a small firm.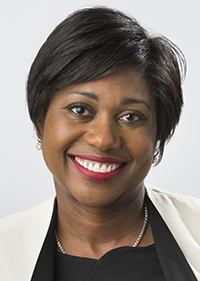 Diversity Business Leaders
Geaneen M. Arends, Vice President and Director for Butzel Long, is an equity partner of one of Detroit's oldest and largest law firms and the first and only woman of color to have served as a Practice Department Chair of the Firm, managing the corporate and real estate practice groups until she was elected as a Director and Vice President for the Firm and took on greater responsibilities. She served as the Chair of Minority Business Enterprise Committee and Co-Chair of the firm's Recruiting and Diversity committee.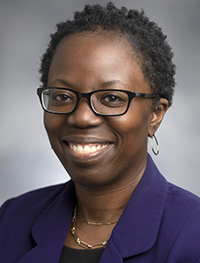 As supplies of the vaccine became available, Valissa Armstead, Director of Diversity, Equity and Inclusion with Spectrum Health, was instrumental in developing and implementing a comprehensive plan to help the most vulnerable West Michigan communities overcome significant barriers to getting vaccinated, including physical mobility issues, lack of transportation, and limited computer access/skills to make online reservations.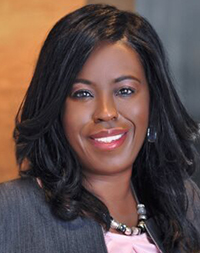 Lila Asante-Applah, Chief Administrative Officer at The Heat and Warmth Fund, where they exhibit a commitment to DEI practices throughout their Board of Directors, and organizational policies, partnerships, and protocols in the areas of Human Resources, Program offerings and service delivery, Outreach, Fund Development, and Finance practices. Asante-Applah is also focused on her work through Purposeful Pursuits where they offer professional coaching for marginalized groups and consulting services for organizations; her board service within the non- profit sector is extremely important as she is part of NEW (Nonprofit Enterprise at Work) and ISAIC (Industrial Sewing and Innovation Center).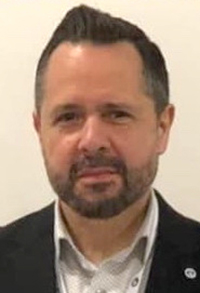 Jacinto Blanco, Senior Manager of Supplier Diversity at Yanfeng Global Automotive Interiors, role is to carry on the legacy of best-in-class processes that support their customers' expectations while strengthening local communities where they work and live by increasing purchasing power and improving the local economy.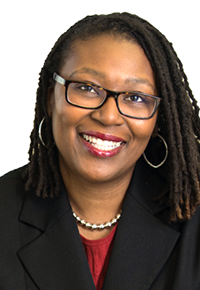 As Chief Diversity Officer at Brooks Kushman, P.C., Chanille Carswell focuses her efforts on broadening the Brooks Kushman mentoring and recruiting programs, professional development strategies, pipeline initiatives, and community outreach programs. Chanille works closely with the firm's Executive Committee to implement internal strategies that foster hiring, mentoring, and promoting diverse professionals.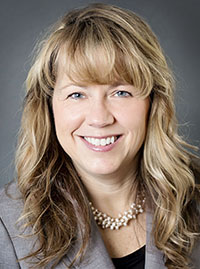 Sherry Diccion, Senior Manager, Global Supplier Diversity at Adient, is responsible for managing the company's over $1 billion diverse supplier portfolio worldwide and help position Adient to receive numerous awards and recognition for its supplier diversity achievements. Her priority and passion are to serve and advocate for others working with diverse-owned businesses and providing support, guidance, and introductions to purchasing, advancing Adient's culture for the promotion of a diverse and inclusive supply base, co-chairing Adient's Women's Resource Group, Professional Development work stream and most recently volunteering as a member of Adient's Diversity, Equity, and Inclusion Council.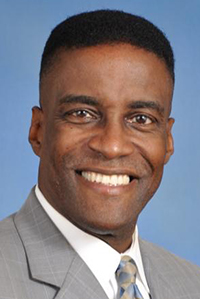 Kenneth Donaldson, President and CEO of Black United Fund of Michigan, Inc., has been in the trenches for over 40 years working to identify the needs of the community and providing a network of resources that supports BUF of Michigan's mission. Kenneth has helped BUF bring millions of dollars to Michigan's non-profit community based organizations that work toward a better tomorrow, supporting over 1500 non-profit organizations impacting the lives of tens of thousands of men, women and children.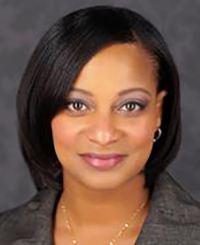 LaKeisha Florence, Managing Director at Deloitte, serves as a co-lead to the Detroit Inclusion Council, leads the Michigan Black Employee Network (BEN) business resource group, as well as helping to shape Deloitte's racially and ethnically diverse recruiting strategy ; through her leadership Deloitte's number of diverse employee applications, number of diverse interns and entry-level employees hired has increased. Externally, LaKeisha led the development of a high school outreach program, the Deloitte Cornerstone Career Pathways (DCCP) program, which serves to provide opportunities for exposure to careers in business to students in the City of Detroit.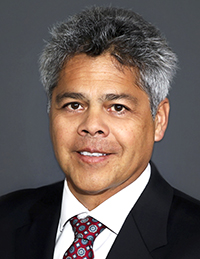 Robert L. Garcia, President and CEO at Commercial Construction Incorporated, is an active board member on the Michigan Hispanic Chamber of Commerce and a corporate member on the DTE Supplier Diversity Advisory Council. His involvement with the chamber includes community engagement and educational roles to corporate sponsorships and general awareness; through the DTE Supplier Diversity Advisory Council.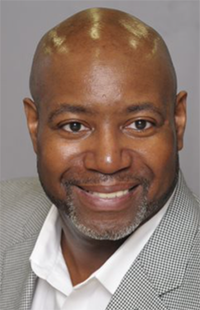 Duane M. Green, Director of Supplier Diversity and Engagement for Kelly, Inc., works to leverage diverse supplier partners to drive value to global organizations, facilitating supplier development and outreach, and delivering education and awareness surrounding the value of diversity and inclusion.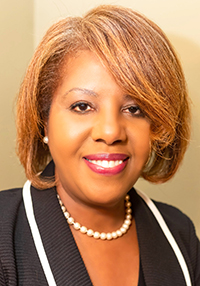 As the new CEO of Grand Rapids African American Health Institute, Vanessa Greene is expanding on GRAAHI's mission as a leader for health equity in West Michigan, helping to identify and eliminate barriers to health for blacks, latinx and all people of color. TheGrand Rapids African American Health Institute is a leading national organization devoted to achieving healthcare parity for African Americans through advocacy, education, and research.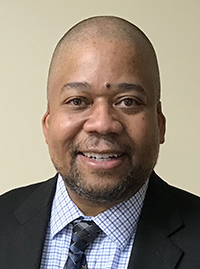 Christian Greer, Ed.D. is President and CEO at the Michigan Science Center, where he promotes the opportunity in the field of nonprofit STEM learning and engagement to other BIPOC professionals within his demographic to pursue careers at science centers and museums. Christian mentors several former students and former employees on a regular basis and have contributed to program design and success at multiple organizations.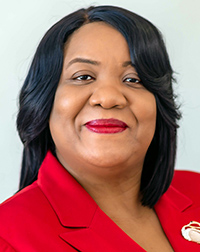 Dr. Audrey Gregory, Ph.D., R.N. is the Chief Executive Officer at the Detroit Medical Center, where she has been appointed to serve on the Governor's Task Force on Racial Disparities. Dr. Gregory also serves on the Diversity, Equity and Inclusion Council of their parent organization, Tenet Healthcare; as a show of support and unity in pursuit of enhancing access to care and eliminating bias and disparities in health care.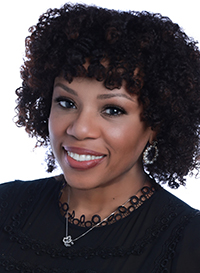 Angela Henderson is the Racial Equity Director at Ford Motor Company, where she has continuously worked to amplify opportunities for under-represented entrepreneurs by providing developmental and business engagements within Ford and their supply chain. In her current role, she has been instrumental in building awareness internally of racial equity while providing diverse experiential and immersive learning opportunities for Ford employees.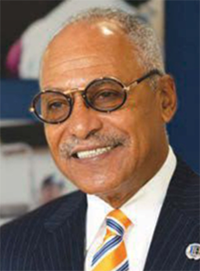 Louis E. James, President and CEO of SEEL, LLC (Solutions for Energy Efficient Logistics), is a nationally certified minority business enterprise service-disabled, veteran-owned, energy efficiency program implementation contractor that offers a suite of energy management services. Committed to providing opportunities to displaced workers, SEEL has put in place a rigorous training module that converts former blue collar workers into green collar advocates, a skill set that prepares them, not only to work at SEEL, but for the green jobs of the future.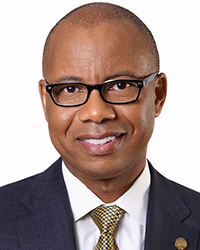 Kenneth Kelly, Chairman and Chief Executive Officer of First Independence Bank has been a part of the First Independence Bank team in different capacities for several years; he also serves as the chairman of MAC Leasing, the Bank's majority owned subsidiary.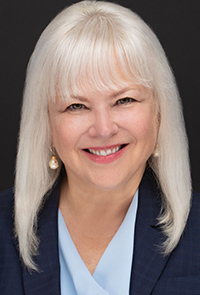 Blaire H. Miller is the Owner of The Hunter Group – High Impact Executive Search, where she ensures the candidate pool is diverse. Blaire's firm measures their success by the high success in recruiting and presenting diverse leaders and actually placing them in high impact roles.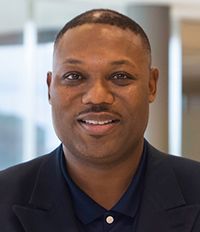 Derrick Mitchell, Vice President of Diversity, Equity and Inclusion, non-Production Purchasing and Minority Business Enterprises at Lear Corporation leads a cross-functional team that works on implementing the company's DEI strategy and vision, as well as leading Non-Production Purchasing, where he runs all global non-production spending. As Director of Supplier Diversity and Development, he was instrumental in advancing economic opportunities and visibility for historically underutilized suppliers through commitment, capacity, outreach, spend, personnel and process; under his leadership.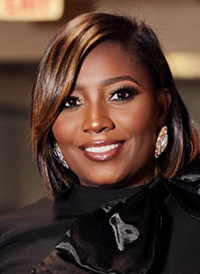 After supporting city officials and inspectors for over a decade as a local government employee in the Buildings & Safety Engineering Department, Deana Neely, Owner and CEO of Detroit Voltage stepped out of her comfort zone – leveraged her experience, earned the necessary certifications and licenses; and started Detroit Voltage – one of Michigan's fastest-growing woman-owned electrical contracting firms.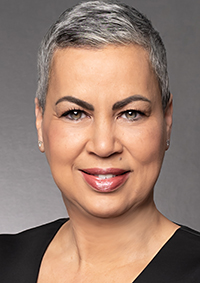 Kristi D. Plain, Vice President of Global Talent at BrassCraft Manufacturing Company constantly challenges herself to develop a better understanding of how diversity, equity and inclusion shapes the lives of her friends, family, colleagues and community. Through leadership roles in the Masco organization, she is a member of the enterprise wide DE&I Council, as well as a leader of the newly formed Black Employee Forum.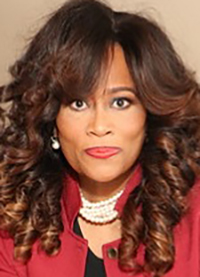 Lori Hill Sanders, is the Executive Director of Disability Network Wayne County, where she promotes, connects and educates people with disabilities while providing them with resources and advocacy for social change. Lori has also developed programs which help Michigan parolees, successfully reintegrate into Detroit neighborhoods and the labor market.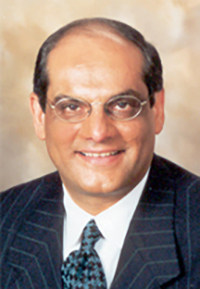 Ron Shahani, CEO at Acro Service Corporation, one of the leading staffing and Managed Service Provider firms in the nation. Mr. Shahani has given back to the community by serving as an active board member and part of the executive leadership team for a number of organizations, including serving as a member of the Michigan Minority Supplier Development Council's Board of Directors, as a Trustee for the Henry Ford Health System, serving as a member of the Detroit Regional Chamber of Commerce Nominating and Governance Committee, and service as a member on the Advisory Board for the Asian Pacific American Chamber of Commerce.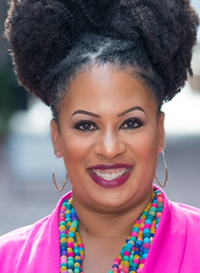 As Vice President and Chief Diversity Officer, Angela Thompkins leads Consumers Energy's Diversity, Equity and Inclusion (DE&I) and Strategic Talent Sourcing teams. She is responsible for developing and executing the company's DE&I and strategic recruitment strategies to ensure DE&I is embedded in all processes across the company.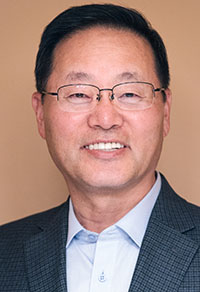 Dong Un Kim, President and Founder of i-Tech USA, Inc., encourages and promotes diversity by not only employing local talents in various regions including China, India, Vietnam and Korea but also establishing local hubs best-fitted in each region such as engineering and design center in India, diversified business and marketing center in Korea.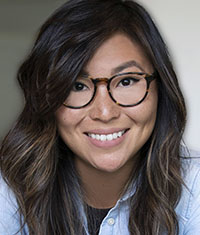 As the Executive Director for the Ann Arbor Entrepreneurs Fund (A2EF), Trista Van Tine works to link business success to community success and develop a network for the local high-growth startup community. Her passion for inspiring positive social impact and innovation drives Trista's commitment to developing solutions within A2EF.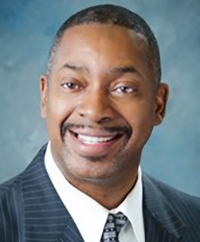 George Winn, Chief Operations Officer at The Children's Center, is the co-chair of The Children's Center Crisis to Connection Imperative for Black Boys. He is a member of the Alliance for Strong Families and Children Committee on Advancing Equity, Diversity and Inclusion with Black Males in C-Suite; member of MDHHS Committee on Addressing Racial Injustice in Child Welfare; member of MDHHS local committee on addressing black male leadership development.
Diversity Champions
The Arab Community Center for Economic and Social Services (ACCESS) strives to enable and empower individuals, families and communities to lead informed, productive and culturally sensitive lives. With 10 locations and more than 120 programs serving metro Detroit, ACCESS offers a wide range of social, economic, health and educational services to a diverse population.
At the Ann Arbor Center for Independent Living, theirmission is to empower the lives of people with disabilities and advocate for a more inclusive community for all. They provide individualized services, community advocacy, and group workshops for self-improvement and empowerment of people with disabilities.
Established in 1980, the Detroit Area Agency on Aging (DAAA) is a nonprofit agency that serves older persons, adults with disabilities and caregivers residing in Detroit, the five Grosse Pointes, Hamtramck, Harper Woods and Highland Park. Their programs include Nutrition Services for homebound seniors and adults with disabilities, Health and Wellness workshops to help improve fitness, reduce falls, control and monitor diabetes, and manage chronic diseases and heart disease.
Detroit Impact is a youth center established to work with the youth in their community to teach, mentor, guide, motivate, and encourage them.  Through their Second Chance Initiatives – they provide individual and group counselling, specific activities that impact health and wellness, and other creative and physical outlets directed to help participants' development and enhance coping skills.
Disability Connections assists and advocates on behalf of individuals and families who deal with the effects of disease, accident, and disability. They are a support network when the wheelchair breaks, the insurance company balks or transportation becomes a barrier serving those with a serious disability, yet living independently.
Elevate is a national nonprofit organization who seek to create a just and equitable world in which everyone has clean and affordable heat, power, and water in their homes and communities — no matter who they are or where they live. They design and implement programs that reduce costs, protect people and the environment, and ensure the benefits of clean and efficient energy use reach those who need them most.
The Hispanic Center of Western Michigan is a non-profit organization serving the needs of over 13,000 Latino individuals and the broader community per year providing them with access to cultural competent programming in their native language. Their staff offers community trainings and presentations for schools, organizations, businesses, and post-secondary institutions to increase cultural competency, inclusiveness, and diversity in their programming.
For over a century, International Institute of Metropolitan Detroit has met the needs of immigrants and refugees to attain English language communication proficiency, employability skills needed to become productive, self-sustaining and successful members of the community and has been the gateway to new lives for over 4 million Americans. Their initiatives include assisting in integrating immigrants, refugees and asylees into the broader community and to enhance the general public awareness, appreciation, and acceptance of the intrinsic role of diversity in forging this nation's strength and unity.
At ISAIC – Industrial Sewing and Innovation Center, Diversity, Equity and Inclusion is a guiding principle throughout their organization, from the board level where there is an active DEI committee to the staff level, where employees run the DEI Employee Circle.
Judson Center is a Michigan-based non-profit human services agency that provides compassionate, comprehensive services in foster care and adoption, autism, behavioral health, and integrated primary care, as well as services for individuals with disabilities, and children's respite care. As a resource for healing and a leader in human services, they help deliver brighter futures for the nearly 12,000 children, adults and families they are privileged to serve each year.
For over two decades, LGBT Detroit has been receiving unwavering support from neighboring communities in any capacity that promotes the wellbeing and integrity involved in fostering an environment conducive to lesbian, gay, bi and transgender individuals irrespective of race, culture or socio-economic status. LGBT Detroit continues to work towards making Detroit a safer place for all to work, play and live, without fear and malice offering 15 programs, which entails events and activities that serves approximately 800 community members annually.
For over a century, Matrix Human Services has provided services to more than 20,000 individuals and families in Detroit's most vulnerable and low-income populations to fight poverty. All of their programs offer a two generational approach, ensuring that both child and parent (when applicable) receive the education and services they need to break the intergenerational cycle of poverty.
For more than a century, Methodist Children's Home Society has been committed to creating brighter futures for children, families and the entire community across Michigan through their growing programs that include Foster Care, Residential Treatment, Child Abuse Prevention, Child Adoption Services, Teen parenting services, independent living services, Fostering Leadership Academy, and Senior Services.
Michigan Community Resources advances the missions of Michigan nonprofit organizations that serve low income individuals and communities. They do this through pro bono and low cost legal and other professional services, organizational development, and trusted guidance.
Michigan Indian Community Services (MICS) was founded to provide a deep sense of community care for the Indian Americans who settled in the U.S. The organization has been providing relief services to Indian Americans in case of family emergency or community wide crisis; impacted by a personal adversity or disaster.
Michigan Indian Legal Services provides legal services statewide to income-eligible individuals and Tribes, advocates for the rights of individuals, which advances systems of justice, and works to preserve Indian families through state and tribal courts.
MPHI is a Michigan-based, nationally engaged non-profit public health institute that employs over 900 professionals dedicated to promoting health and advancing well-being for all. Their leadership drove the establishment of MPHI's second DEI-focused Center, the Center for Culturally Responsive Engagement, having previously established the Center for Health Equity Practice upon her hiring. This new center is dedicated to ensuring that those most impacted by their public health work are at the center of conversations, seeking solutions to problems affecting them.
New Detroit was formed in response to civil unrest in 1967 that uncovered a host of entrenched social and community ills. Since then, New Detroit, Inc. has been a unique and valuable arena where leaders of Detroit's business, civic, grassroots, and religious communities have come together to plan cooperative strategies to demonstrate their commitment to the city and its environs.
The OutCenter of SouthWest Michigan, has developed a rich palette of LGBTQ+ Equity and Diversity Workshops for several sectors and audiences, up to and including school districts, businesses, law enforcement and courts, social service agencies and many more. These multi-modal presentations are designed to meet people where they're at, lead with empathy, and educate attendees on all things SOGIE (sexual orientation, gender identity and expression).
Celebrating its 75th anniversary in 2020, Presbyterian Villages of Michigan has long been recognized as a premier provider of senior living services and an innovative leader of home and community based services. They are a faith-based nonprofit organization in the aging field with over 30 locations, including independent living, assisted living, skilled nursing, memory care, and respite services, throughout Michigan's Lower Peninsula.
The Detroit Zoological Society touches the lives of many through its board of directors, major partnerships and community engagement. To address the transportation challenge and improve accessibility for Detroit Zoo employees and guests, the DZS partnered with the Suburban Mobility Authority for Regional Transportation (SMART) for "Zoom to the Zoo"; it allows guests to save money by avoiding parking fees, receiving a free return bus ride and enjoying discounted admission and reducing their carbon footprint.
United States Pinoys for Good Governance educate Filipino American community members about the principles and values of good governance; they promote history, culture and values of Filipino Americans and encourage community members to discuss issues and concerns affecting them.
United Way of Washtenaw County has been a thought-leader in equity work for the past four years. Since 2020, UWWC brought four racial equity challenges and an equity summit to this community putting racism at the center of the conversation for more than 10,000 people.