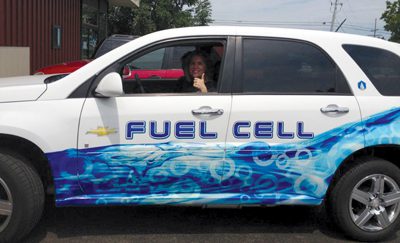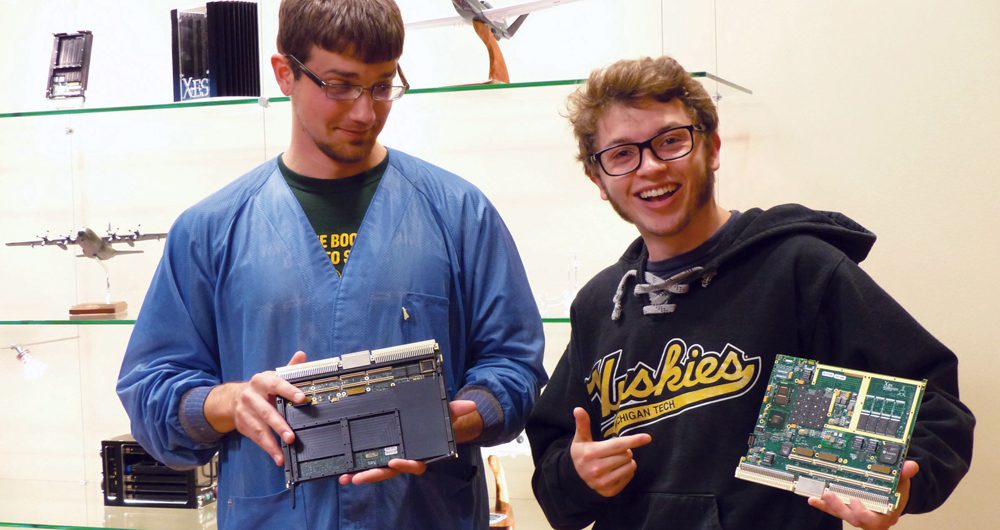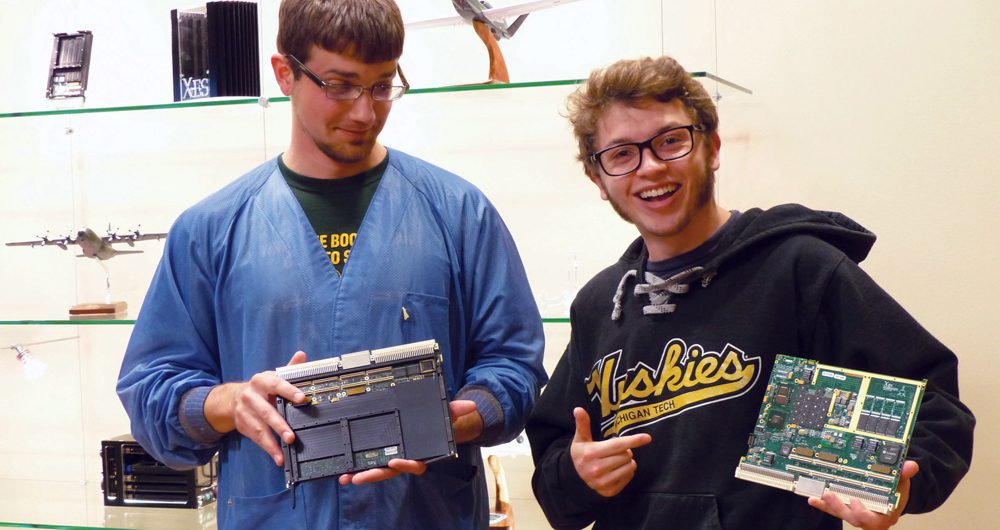 Even after the rise and fall of the automotive industry, as well as the emergence of other rising industries since the early 2000s, Michigan is still an automotive state with many of its rising industries still tied to the automotive and manufacturing sectors.
Auto production has nearly doubled since the Great Recession. In 2009, Michigan factories produced 1.14 million cars and light trucks, according to WardsAuto InfoBank. That total grew to 2.25 million in 2014. U.S. production in that same time period went from 10.4 million in 2009 to 16.4 million in 2014, Wards reports.
Looking at another indicator, Michigan's labor force grew in 2012-13 for the first time since 2006, according to Business Leaders for Michigan and the Bureau of Labor Statistics.
Now standing at 4.7 million, the labor force had peaked at 5.1 million in 2006, but the increase has outpaced the average for peer states and the "Top Ten" states, BLM reported.
Colby Cesaro, research director at the Workforce Intelligence Network for Southeastern Michigan, said math and technology skills are in demand for all occupations across all growing economic sectors.
"Our economy is demanding more intellectual skill since we don't have as many individuals putting together parts; machines put together those parts now," Cesaro said. "We are moving from something simple and basic to something much more high-tech, but we are still a manufacturing economy."
Cars have evolved from four wheels, metal and an engine to technology-enhanced vehicles that are rolling hotspots connecting drivers to road and auto conditions, the "cloud" and their computers or smartphones.
Aside from manufacturing, engineering and information technology, other growing economic sectors in Michigan include health sciences, transportation, construction and hospitality.
And as consumers spend money on different things, the industries represented by those technologies will emerge.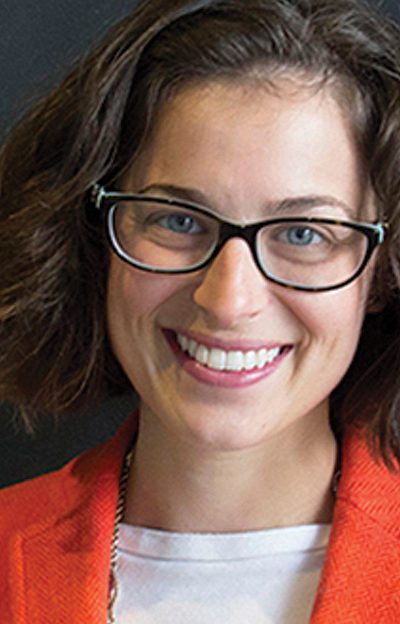 "I think we will see a growth in technology industries for a very, very long time," Cesaro said. "Millennials spend money differently. They purchase experiences and technology. They may shift preferences in the next 10 years though, if they start buying houses and having children and realizing they need cars – that could boost the auto industry down the line, but right now a lot of younger people aren't buying a lot of cars."
Manufacturing and engineering
While manufacturing is growing, companies are not hiring production assemblers anymore. Instead, companies are hiring more engineers as well as information technology and design workers who can figure out the logistics of complex mechanical and technology work in vehicles.
"The auto industry is not dead, it is thriving," said Melanie Brown, deputy director for Communications and External Relations at Michigan's Department of Talent and Economic Development.
"Michigan is still the hub of the auto industry, it is the thing that drives manufacturing at all levels in the state," Brown said. "Michigan is the number one place for automotive research and development in North America."
Brown said Michigan's automotive companies are making products that are not only in demand in other states, but other countries as well. Michigan cranks out more automobiles than any other state and is the number one employer of industrial and mechanical engineers, according to Pure Michigan Business.
Steve Patchin, Michigan Technological University director of career services, said science, technology, engineering and manufacturing jobs are growing to keep pace with advances in technology.
"The jobs of the industrial age are the first ones to be cut during economic downturns," Patchin said. "During those downturns, efficiencies are created in efforts to lower overhead costs, such as extended use of robotics or outsourcing where there is cheaper labor."
Consequently, when economies come out of recessions, those jobs that were outsourced or given to robots, don't come back, he said.
"There is an increase in use of suppliers by the automotive industry," Patchin said. "These suppliers are the ones screaming for skilled labor that is produced in large part by the community college system."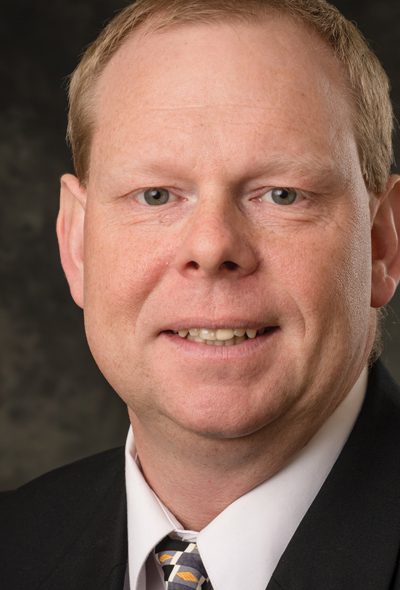 These jobs can include welders, CAD operators and machinists – employees hired by companies that supply the large automotive companies with parts.
"Meanwhile, the companies are looking for engineers to develop more efficiencies and better products at a lower cost."
Michigan ranks No. 1 nationally in concentration of engineers, with 65,000 industrial, mechanical and electrical engineers. In just the auto industry alone, Michigan has 370 R&D centers, representing more than 70 percent of all U.S. automotive R&D spending, according to the 2014 Auto Strategy Update from the state Automotive Office.
While the focus in Michigan is automotive-based, the manufacturing and engineering sector is broad-based.
Jim Baker, Michigan Technological University Innovation and Industry Engagement director, said manufacturers and engineers can produce anything from chemicals to cell phones, as well.
"Jobs in manufacturing and production relate to operating, programming and controlling robots and other automation technologies, but also involve selection of appropriate materials, testing those materials and products and a host of other activities involved in transforming a raw material, such as steel, oil or wood, into a product such as a car, plastic bottle or desk," Baker said.
"Design involves making sure the manufactured products fully satisfy their intended purpose, are aesthetically pleasing and interact well with humans."
To keep the manufacturing and engineering sector growing, along with all the sub-industries within it, more people need to be educated with the sought-after new skills, experts said.
Health care
The health care industry in Michigan as a whole is also growing as the baby boomer generation ages and requires more care.
"This isn't just a Michigan phenomenon, but the industry is growing everywhere," said Gail Jensen Summers, a professor in Wayne State University's economics of health care program.
In Michigan's southeast region, health care jobs have climbed from about 302,000 jobs in 2009 to near 321,000 in 2013, and are projected to hit close to 359,000 by 2019, according to the Detroit Regional Chamber's 2014 annual report.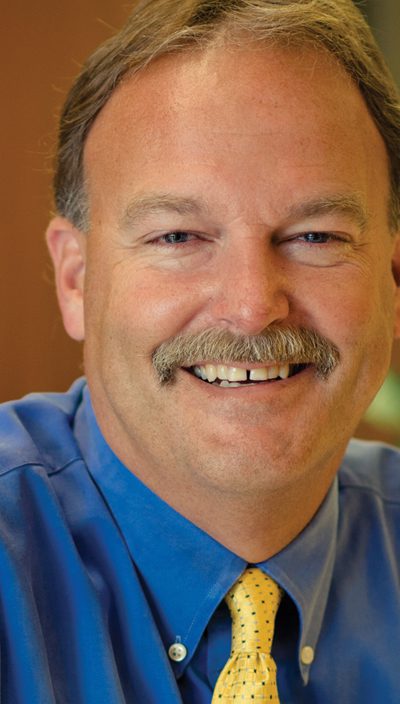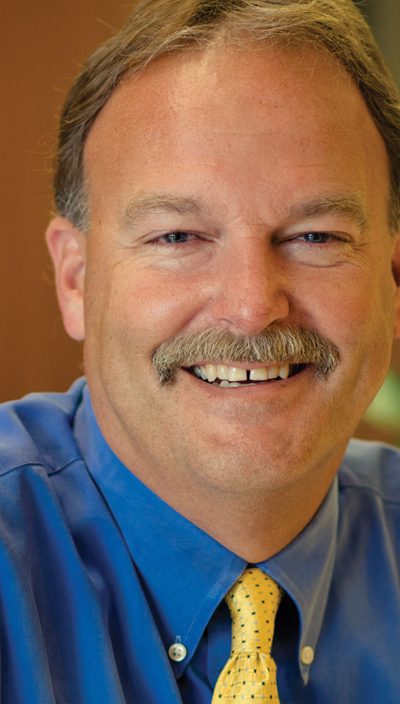 Summers said part of the rise is the aging of baby boomers, while the other factor is that more people now have access to health care.
"This is the age where baby boomers are experiencing more medical problems," Summers said. "One problem we have is a shortage of primary care physicians in this state. The only way clinics can meet the growing demand for care is by hiring nurse practitioners and physician assistants."
Cesaro said health systems are also now encouraging patients to see nurse practitioners, a registered nurse with a master's degree, because it is cheaper to be seen by a nurse practitioner and they have the authority to write prescriptions.
Through the Affordable Care Act and Michigan's expanded Medicaid program, more people are demanding care.
Instead of home-medicating or delaying care, now people can get immediate care when they need it.
Aside from general medical care, aging adults are opting to continue living at home instead of moving to an assisted care facility, requiring more of a demand for in-home health care providers.
Cesaro said this need can be filled with licensed practical nurses, who only need a two-year diploma to practice. There is a high demand for LPNs in hospice care and for in-home care.
"Another thing happening in big medical groups is that they are all moving to electronic medical records," Summers said. "There is a big need for skilled persons who can manage those data systems. These jobs usually require a bachelor's or master's degree in computer science or statistics. The systems we have now require more than a two-year degree."
Summers points to Michigan's Henry Ford Health System as an example where success has come from the operating of several hospitals, as well as multiple physician clinics. Henry Ford also has its own insurance system, HAP.
Other notable examples of fiscally sound providers include Michigan's Beaumont Health System and the Detroit Medical Center.
Information technology
The need for information technology is growing in every industry. To stay competitive, every business now turns to a website and a mobile app.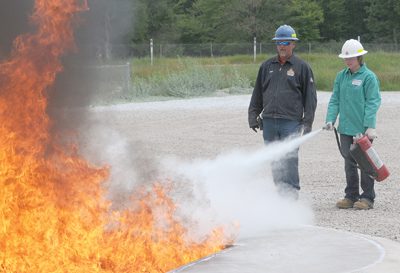 "We are seeing everyone from specific IT firms to companies like Quicken Loans hiring software developers," Cesaro said.
While IT firms used to be contracted out, the need is now so great that many companies found they need their own in-house IT worker for their own specific needs. IT jobs can include CNC machine tool programmers, computer controlled machine tool operators, software and Web developers and engineering managers.
In 2009, there were about 66,000 IT jobs in the southeast Michigan region. By 2013 that number had grown to near 71,000 and is projected to be nearly 74,000 by 2019, according to the Chamber report.
"As our economy and our society become ever increasingly technology-based, nearly everything we come in contact with has a STEM connection," Baker said, referring to the acronym for Science, Technology, Engineering and Math-based professions.
The IT industry directly overlaps with the manufacturing and health care sectors, as previously mentioned, from high-tech cars to new ways to keep track of hospital data.
All cars now have increased technology and companies are in a race to provide more cutting-edge technology than the next.
Since millennials are so rooted in their technology consumption, once their generation begins to purchase cars in the next decade they will want cars that can work better with their smartphones and sync with all other technological devices, as well.
In Michigan, the number of high-tech startups has been spurred by the many SmartZones throughout the state that provide incubators to grow small technology companies.
Accelerators like Wayne State University's TechTown and Ann Arbor SPARK help technology startups get off the ground.
Hospitality
Instead of spending money on homes and clothes, millennials are spending their money on travel.
The Pure Michigan campaign has also spurred more tourists to travel to Michigan and to purchase summer homes in the northern parts of the state, Cesaro said.
Gary Gagnon, Central Michigan University hospitality professor, said the combination of the Pure Michigan campaign, which focuses on drawing people outside of Michigan into the state, and the rise of the economy has prompted a boom in Michigan's hospitality sector.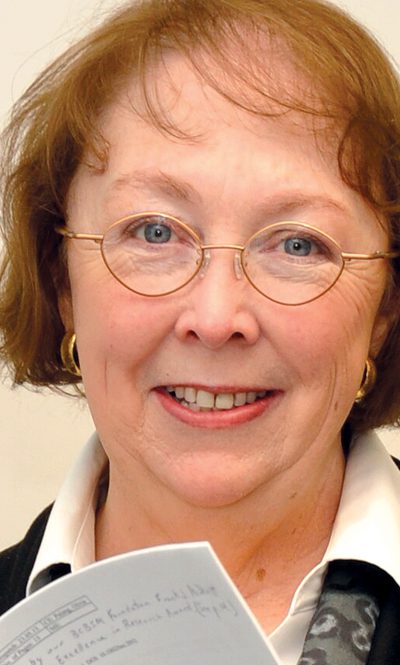 When the economy hits a decline, fewer people spend their expendable income on things such as travel.
"Michigan's market is quite fragmented," Gagnon said. "The Grand Rapids area and southwest Michigan region are doing well but the east side of the state and Detroit corridor still hasn't improved."
Gagnon said Michigan's vineyards and craft brewing industries are drawing tourists. Grand Rapids has been voted Beer City USA for the past two years.
"Some things that we hear is that Michigan is getting more articles, more reviews, more social media hits about people who are surprised by the craft beer industry," Gagnon said.
In 2011, Michigan's visitor spending represented a $17.7 billion industry that generated nearly $1 billion in state tax revenue and supported nearly 200,000 jobs, according to Pure Michigan.
By 2017, the state hopes to increase visitor spending to $21.5 billion.
In order for a city to be a successful tourism city it needs to have a niche market.
Gagnon said while Frankenmuth is still a strong tourism market, it is not drawing in many millennials because its focus is different than the Grand Rapids market, which has the bars and breweries millennials love.
"All cities can't be all things to all people," he said. "The key is effective segmentation of the market."
Another possible factor is an increase in tourists and shoppers from Canada.
Both Frankenmuth and Soaring Eagle Casino have reported an increase in Canadian visitors over the past few years. Gagnon said there is at least the perception of a better dollar value in Michigan compared with Canada.
Supportive sectors
As a spin-off effect from other industries such as a rise in manufacturing, both the transportation and construction industry sectors have also been flourishing.
The demand for truck drivers is outpacing both IT and nursing jobs, Cesaro said.
Everything that is made or produced, needs to be transported, whether that means driving it from one production facility to another or ordering something on Amazon and getting it in the mail within two days.
Cesaro said cars aren't produced in one place, on one assembly line anymore, but through a variety of different companies. A Michigan company may make one car part, ship it to Mexico, or anywhere in the world, to complete the next step, and then that company ships it back to be finished.
"I think there is a demand because a lot of people aren't going into the industry yet because wages aren't high," Cesaro said. "But as the demand increases I think we should see wages go up to meet that demand."
Michigan has multiple border crossings into Canada, with Detroit being the busiest border crossing in North America, making the state a central location for international transport.
Michigan is also one of the largest U.S. air hubs to Asia, as well as being a center link of the NAFTA highway.
The state is also a major point of entry for transatlantic traffic heading to the Midwest, according to Business Leaders for Michigan, whose Michigan Turnaround Plan notes that the state can capitalize on growth of just-in-time delivery, competing with other ports where congestion is more prevalent.
In 2009, there were close to 71,000 trucking jobs. By 2013, that number increased to about 80,000 and is projected to hit 84,000 by 2019. Nearly 11,000 trucks pass through Detroit and Port Huron on a daily basis, according to the Chamber report.
Another successful spin-off industry is construction and building.
"We are attracting more businesses and retaining businesses that made it through the recession," Brown said. "Companies are now expanding and growing and they need workers to build and design new buildings and expansions."
Brown said builders, tinkerers and those who like to make something out of nothing are set to flourish right now.
Declining occupations
The occupations that are declining across the board are those that require zero to minimal education or are non-skilled.
"While manufacturing is rising, the industry no longer needs assemblers and other non-skilled workers," Cesaro said.
While there is a high demand for retail workers currently, it is not because the economy needs more retail workers, but because there is a high turnover rate of those jobs, experts said. In addition, the need for cashiers has declined as they are replaced with self-checkout registers.
"Middle-skill jobs are growing," Cesaro said. "But jobs that only required a high school diploma are no longer needed because companies are figuring out how to work smarter."
How to keep the momentum going
To sustain all growing economic sectors, the state, educational institutions and companies all need to place an emphasis on education and attracting skilled workers.
"The biggest thing we need to do to make sure jobs continue to grow is to make sure we have talent to fill the job demand across all industries," Brown said.
If companies can't find workers to fill their demand they will relocate to places that offer the talent needed.
"Some of that need is making sure we transition people who don't have jobs into those skilled jobs and focusing on the future generation – those in high school right now – to make sure they understand the need for STEM careers," Brown said.
Brown said preparing future generations isn't just about a college path, but about offering apprenticeships and other ways for students to learn.
"Apprenticeships are coming back and creating new partnerships between the business and education community," Brown said. "We need programs not only in higher education but in the K-12 districts as well. A lot of it is just piquing student interest early."
At Michigan Technological University, Patchin said the school simply can't meet the growing demand for graduate engineers.
"(Companies) are coming in as early as freshman year to offer them internships and co-ops," Patchin said. "These don't sweep floors for them either; they are teamed up with seasoned professional engineers to tackle real world problems at the company. These companies keep in touch with them all the way through their academic career and give them job offers well before they graduate."
Patchin said Marathon Oil, a major refinery in Detroit, reports 70 percent of their new hires last year came from their co-op and internship program.
Patchin said Michigan is trying to focus on bolstering the community college system with two-year degrees in order to crank out skilled workers faster.
Welders, one example of a two-year degree career, can make from $20 to $30 an hour, which is a living wage, Patchin said.
Still, Patchin said there is a continuing need for four year programs.
"It takes longer to produce an engineer or information technology expert, but their value is incredibly impactful," he said.
Patchin said for every engineer brought to the workforce, typically with an average salary of from $60,000 to as much as $100,000, an average of 10 jobs are added to the economy.