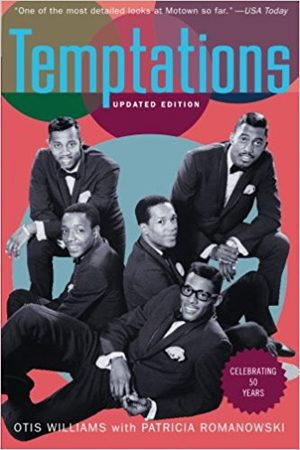 Otis Williams not only has a top-notch singing voice – he's the last living original member of Motown icons The Temptations – but he has a mind for business, marketing and storytelling.
That is why Williams continues to focus on not only improving himself, but growing the Temptations brand. Looking at one of the music industry's most beloved names as a brand may sound a bit cold – but, truly, it is not. For Williams, who owns the Temptations' name, it is about maintaining, nurturing and developing his musical legacy into something that will last for another five decades.
"I knew that the Temptations name was a valued brand," Williams said. "I was able to get ownership of it close to 40 years ago. It's a wonderful thing to be able to own something that you put your blood, sweat and tears into."
Williams is still touring, writing and producing music as well as musical entertainment. He will be on stage with The Temptations as well as The Four Tops, The Spinners and The Stylistics at "A Salute to the Legends of Motown" July 23 at Freedom Hill Amphitheatre. Tickets are on sale now, and a portion of the proceeds will benefit Detroit's Motown Museum.
The Temptations were born in Detroit in 1961, a marriage of members of the Distants and the Primes, and signed to Motown. "Dream Come True" became the group's first chart hit, peaking at #22 R&B in 1962. In 1965, "My Girl" became their first #1 pop and R&B hit, and their first signature song. They hit no. 1 R&B again with "Get Ready" in 1966. In 1972, "Papa Was A Rollin' Stone" hit #1 pop and won two Grammys. In total, The Temptations can claim 43 Top 10 R&B singles (14 #1) and 17 pop Top 10s (four #1). In 1989, they were inducted into the Rock and Roll Hall of Fame.
Williams, the only original member still living, continues to perform with The Temptations' line up consisting of Terry Weeks, Ron Tyson, Larry Braggs and Willie Green.
An avid reader, writer and listener, Williams said he realized quickly that entertaining was his life's passion. But he also saw the business side and understood that marketing the band would be a key part of its long-term success.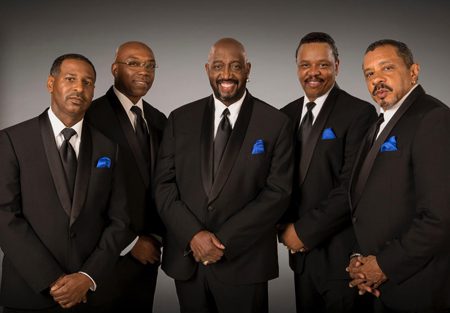 "This is a business that generates billions annually. When you're in an industry that generates that kind of money, you need to learn from that and take heed from that," Williams said. "This is a business. It also is entertaining, and I love that part. But it is business first and entertainment second."
That means understanding how to share his story. It started with the success of his book, "Temptations," which came out in 1988 with updates in 2002. It continues with "Ain't Too Proud to Beg," a musical Williams is helping create from his book that tells the band's story in dramatic form. The play, which is in rehearsals now in California, is slated to come to Broadway within the next 18 months, Williams said.
Williams said he never takes any of his work for granted – it is a privilege to perform for international audiences, to sing in front of loving fans and to get fan mail from people who feel the Temptations enriched their lives. He never expected to have such an impact on people, and for that Williams says he is forever grateful.
"When you break it down, all we have to do is entertain people for 45 minutes to an hour and a half," Williams said. "That's a lot better than getting up at 4 a.m. for a job you don't like to do. … When I get out on that stage and I see people's faces light up because they're hungry for entertainment, it helps me forget life's woes."
Seeing his musical dreams come to fruition also is a blessing, Williams said. His play based on the book had to wait until the Motown musical had its run. Now, Williams is ready for his turn.
"The one thing that's constant in life is change," he notes.
That is why he keeps the drama of his profession at bay, knowing that he wanted more from life.
"You can have all the talent in the world but it's more than that when it comes to being a professional performer," Williams said. "When I work with singers, I look for the head and the heart. I've been around talented people all of my life but if you can't take direction and listen to what people say will help you then that talent is going to waste."