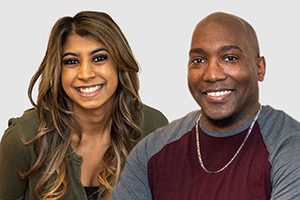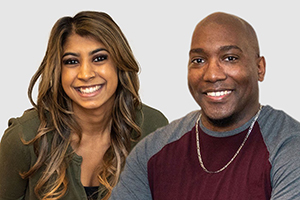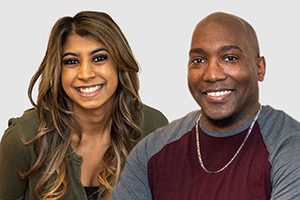 GRAND RAPIDS — Longtime Grand Rapids-based branding and digital marketing agency The Image Shoppe recently welcomed Director of Business Development Julius Rogers and Traffic Coordinator Claire Bennett to its growing team. Both bring unique skillsets to the company that will help expand client relations and guide the agency to greater success.
Rogers has previous experience in the banking and digital marketing agency world. Over a decade of his career has been dedicated to generating bottom-line growth for B2B/B2C businesses. He has a strong passion for people and a unique ability to meet them where they are to ensure they receive the attention and support they need. His genuine love for nurturing honest relationships is a trait highly valued at TIS.
"Through my work, I discovered that I really enjoyed building authentic and lasting relationships with people," said Rogers. "At the end of the day, I may not know what the answer is for you or your organization, but you better believe I'll know how to help you find it."
Bennett comes to TIS with a knack for organization and a strong mind for coordinating team efforts. Her past experience working in marketing for a cannabis firm has equipped her, as the new Traffic Coordinator, to nurture client relationships and keep the large volume of projects on time.
"I'm excited to bring my love for project management and relationship building into this role, ultimately leading initiatives to grow the company," said Bennett. "It's thrilling to be involved in and actively help a community I love so much."
Both hires contribute to TIS's continued success and growth, expanding upon their team, client base and lifelong mission of working with businesses to create authentic brands.