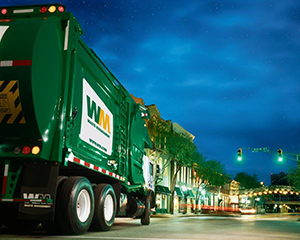 WIXOM, Mich. — Waste Management (WM) announced the addition of Tracy Winston to its Great Lakes Area team as director of government affairs for Michigan, Ohio and Indiana.
Winston brings to WM years of legal and policy experience, having most recently served as government policy advisor for Dykema and lead policy advisor for the Michigan House of Representatives. She also served as a private practice attorney and in-house counsel in Texas.
Throughout her career, she has worked on a wide variety of issues, including wastewater standards, economic development, future mobility and electrification, workforce development, and regulatory rule making.
"Tracy's knowledge and experience will be invaluable to the WM team," said WM Great Lakes Area Vice President Aaron Johnson. "She brings a passion for community engagement, with experience building strong local relationships and growing coalitions. I look forward to the great work we'll accomplish together."
Winston earned a bachelor's degree in psychology from Hope College and a Juris Doctor from Western Michigan University Cooley Law School.
"After a career working on energy and environmental standards, joining this team and being on the front lines of the sustainability work being done here seemed like a logical next step," shared Winston. "I am thrilled to step into this role and look forward to working with the WM team."