(Editor's Note: Earlier this year MichBusiness, in partnership with Corp! Magazine, honored some of Michigan's top businesswomen with Distinguished Leadership Awards. They were scheduled to be honored at an event in March, but the event was cancelled due top the COVID-19 pandemic. We are excited to honor their extraordinary accomplishments at our Virtual Women's Thrive Conference, set for Aug. 17-21.)
Career successes come in many forms, and Corp! Magazine is always eager to celebrate them in all of their iterations.
In partnership with MichBusiness — and a distinguished advisory committee of leading businesswomen and community leaders — we are recognizing some of Michigan's leading businesswomen who are receiving Distinguished Leadership Awards.
The 13 winners were set to be honored during the Women Thrive Conference, which had been scheduled for March 19 at the Silver Gardens Event Center in Southfield. But MichBusiness, the event's host, has rescheduled the event for later this year out of concern over the coronavirus. Visit michbusiness.com for new event date and other details.
The ongoing mission of the annual Women Thrive Conference is to promote high professional standards, encourage leadership,
provide education and ensure equal advantages for women who have demonstrated excellence in their professions, place of employment and volunteerism.
Those are attributes held by each of the 13 Distinguished Leadership Award recipients. The honorees were recognized in three categories: Hall of Fame (those who have cemented their legacy), Distinguished Leadership Honorees (those who stand out for their ongoing organizational stewardship) and Shooting Stars (promising up-and-comers who are already making their mark on Michigan's scene).
Corp! asked each award recipient to share some thoughts on their life experiences and what it takes to build a thriving career. (Editor's note: Some of their responses have been edited for length and clarity.)
Hall of Fame Inductees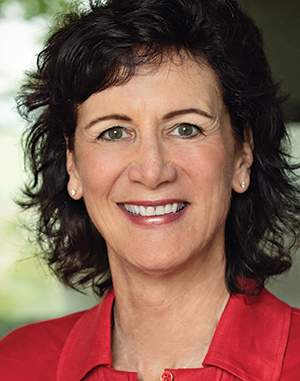 Jan Garfinkle
Founder & Managing Partner, Arboretum Ventures
Jan Garfinkle has this advice for aspiring women business leaders: "Trust your gut, listen to it and advocate for yourself." That line of thinking served her well when she founded Ann Arbor-based Arboretum Ventures on the premise that innovation is key to delivering value in health care, a principle she developed working in the medical device industry for over two decades. Her investments focus on promising medical technologies that enable meaningful health care system savings, while maintaining great clinical outcomes. Garfinkle has led and held board seats in more than a dozen investments across four funds, including notable exits with HandyLab, Esperion, CardioMEMS, nVision and NxThera. She earned a Bachelor of Science in bioengineering from the University of California, Berkeley and an MBA from the Wharton School at the University of Pennsylvania.
What is one thing you would most like to change in the world?
The ability for people to listen to each other and compromise on decisions.
Which of your accomplishments do you think has impacted the most people, and how?
Starting Arboretum Ventures. AV is focused on health care companies that lower the cost of health care, but still provide great clinical care. Over the past 17 years, we have invested in 52 companies, created over 4,000 jobs and helped more than 7 million patients, as of 2019. We've raised five venture funds and have over $700 million under management. We've had 10 large exits, four of which were a mile from our Ann Arbor office. Seventy-five percent of those large exits are in companies off the coast.
What is your ongoing goal(s)? What goal(s) do you still strive to achieve?
Through innovation, I still want to lower the cost of health care (while providing great clinical outcomes). This is hard to do with our complicated and antiquated health care payment structure. I also want to see at least 30% of boards and senior management teams being diverse.
What is your guiding principle to live by?
Do the right thing.
Who was your mentor in life?
My dad — he was a business lawyer and had a great mind and a passion for my success.
What are the biggest challenges facing women business leaders?
The biggest challenge for women today remains balancing home and work responsibilities. It is hard to do both really well, and it requires compassion and compromise on the part of both partners in the relationship. It is doable if you have a supportive partner, willing to share equally in the responsibilities. The person you marry or spend your life with is probably the most important decision you will make.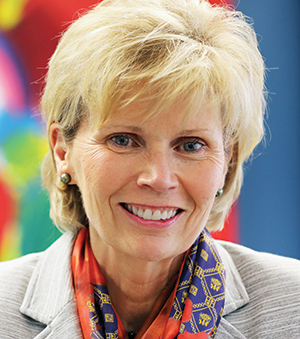 Kathleen McCann
Executive Chairman, United Road Services
Kathleen McCann appreciates how role models can affect the world. "Sometimes having an impact on one individual can make the difference down the road for countless others," said the executive chairman of Romulus-based United Road Services, which she drove to the top of the motor vehicle hauling market during her tenure as CEO from 2014-2018. "I can only hope that that is the case for me." People can teach others through their words and actions, including how they handle their successes and failures, she said. While some of the most influential people in her life are probably not even aware of how they affected her, she counts her dad as a primary role model, especially as an adult. "His loyalty, courage, tenacity, love, joy and faith have formed me in critical ways."
What is one thing you would most like to change in the world?
An increased appreciation for the dignity of every person, regardless of their state in life. This means ensuring that all have the opportunity to become the best version of themselves that their creator meant them to be — through excellent education, strong family structures, economic opportunity, supportive communities, decency and respect.
What is your ongoing goal(s)? What goal(s) do you still strive to achieve?
I hope to use the many gifts that I've been given to help others. This may be in business or the community or in personal relationships or in my church. I'd also like to spend more time reading, exercising, spending time with family and traveling — so little time, so much to do!
What is your guiding principle to live by?
It's important to live an integrated life. No one can live a healthy compartmentalized existence. Both my faith and reason have to inform my decisions and actions. It comes down to this: love God with all your heart and mind and love your neighbor as yourself. In the end this is all that matters. (It also helps along the way to stay humble and grateful. It's all a gift.)
What are the biggest challenges facing women business leaders?
Business leaders, women and men, swim in challenge every day. It's probably what makes us tick, honestly. If you're a woman hoping to be a COO or CEO some day, securing profit and loss experience is critical. This can be very challenging to accomplish, but not impossible. Be willing to do any job and do it well. Volunteer to do more than your job requires. Seek out a mentor or mentors willing to teach you. Keep learning and share your ideas. Contribute to others' success, and the dividends will come.
What is the best advice you can offer to other potential women business leaders?
Remember what matters. Leaders have a responsibility to those who follow them to give their all, to have a servant attitude and to help others thrive. It's not about you. If you're in it for you, you're unlikely to make a good leader. One has to have a desire to serve.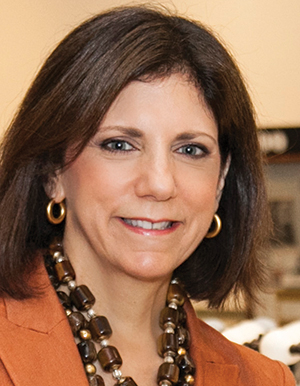 Patricia E. Mooradian
President & CEO, The Henry Ford
As president and CEO of The Henry Ford museum in Dearborn, Patricia A. Mooradian is charged with preserving history. But she also wants to shape the world for the better today and going forward. "I would like there to be more understanding, acceptance, appreciation and respect for our incredible diversity and the innate potential that resides in each human being," said Mooradian, who became the first woman to lead The Henry Ford when she took over as president in 2005.
Which of your accomplishments do you think has impacted the most people, and how?
My most impactful professional accomplishment has been setting a big, bold and energizing vision for The Henry Ford and leading the organization in its life-changing work that has deeply affected our visitors and staff, both on-site and through technology. This was achieved through the creation and nurturing of a very special culture for our institution's team, empowering them to seek opportunities for new programs and dynamic partnerships. Additionally, our embrace of new technology and digital assets has allowed us to greatly enhance our public reach and engagement.
What is your ongoing goal(s)? What goal(s) do you still strive to achieve?
At The Henry Ford over the next 10 years, we will continue to enhance our relevance, sustainability, global awareness, impact and accessibility. We will continue to develop new learning tools that will equip learners of all ages with the life skills they'll need to help create a better future. Personally, I am always working on professional development for the next generation of our institution's leaders.
What is your guiding principle to live by?
Each individual must identify and embrace their own personal values and live their own authentic life. For me, that means always seek the high ground and always take the high road to get there.
Who was your mentor in life?
That would be my mother. She is an extremely optimistic and deeply caring woman. She was "other-focused," both a nurse and a teacher, but she, importantly, always took time to take care of herself while taking care of others. She had drive and she always encouraged each of her five daughters to develop their own interests and unique talents. She was a female who went back into the workforce in the early 1970s, even though she did not financially need to do so. While her family always came first, she did achieve an admirable work-life balance.
What are the biggest challenges facing women business leaders?
Women business leaders face the same challenges as their male counterparts. We all need to think big, work smart and grow wisely. We all face the challenge of attracting and retaining the best talent available. We all need to work hard to keep abreast of the rapidly accelerating pace of changing technology and competitiveness within the global economy. But female business leaders also face some additional challenges. There is still a considerable amount of intentional and unintentional gender bias in business and our culture at large, including more restrictions on self-expression for women.
What is the best advice you can offer to other potential women business leaders?
Stay focused. Know what you want. Don't underestimate your potential; let it shine through.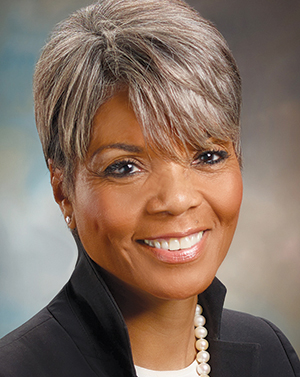 Faye Alexander Nelson
Director of Michigan Programs, W.K. Kellogg Foundation
Faye Alexander Nelson's ongoing goal "is to live a purposeful life and to make a difference in the lives of others." As director of Michigan programs for the Battle Creek-based W.K. Kellogg Foundation, she's in a position to do just that. In her role, she oversees strategy, operations and grant-making throughout Michigan, which includes offices and priority funding locations in Detroit, Grand Rapids and Battle Creek. Prior to joining the Kellogg Foundation, she served as the 2018 Sojourner Truth Fellow at the University of Michigan, where she taught a graduate-level course on placemaking and public space development in urban communities. Before joining UM's faculty, she served as vice president of DTE Energy and board chair and president of the DTE Energy Foundation. In that role, she restructured the company's philanthropic priorities, redesigned its program funding strategy and oversaw the disbursement and fulfillment of more than $20 million in annual grant funding to nonprofits statewide.
What is one thing you would most like to change in the world?
To eliminate poverty would allow individuals to live a quality of life, as such challenges as food insecurity, poor access to health care, unsafe living spaces, poor education and access to affordable housing would be eliminated. According to a 2017 University of Michigan study, nearly 40 million people in America lived below the poverty line in the United States. Of those, 12.8 million were children. This critical problem is one that we can no longer ignore.
Which of your accomplishments do you think has impacted the most people, and how?
One's accomplishments are never done in isolation — they are done in partnership with others. It was certainly my honor to have worked in partnership with key leaders in the community and to have played a leadership role in the establishment of Wayne State's TechTown research and technology park and the restoration of the Detroit riverfront.
What is your guiding principle to live by?
In following the philosophy of Mahatma Gandhi, my guiding principle is to "be the change you wish to see."
Who was your mentor in life?
Rather than having one mentor, I have been fortunate to have had caring and supportive individuals who have mentored me throughout my life, providing excellent advice and guidance both personally and professionally.
What are the biggest challenges facing women business leaders?
Balancing responsibilities, having the requisite support, confidence and belief in oneself, and recognizing one's agency.
Distinguished Leadership Honorees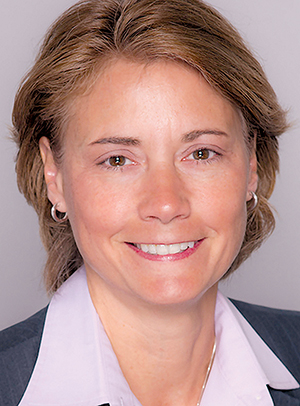 Jackie Buchanan
President & CEO, Genisys Credit Union
Jackie Buchanan is passionate about financial wellness and helping people succeed financially — perfect traits for leading Auburn Hills-based Genisys Credit Union, the fourth largest credit union in Michigan, with $3 billion in assets and 33 branches in three states. Prior to her appointment as CEO in 2010, she held the positions of accounting manager, chief information officer and executive vice president at Genisys. "Very early on in my career, I had my sights set on being the CEO of the credit union," she said. "In doing so, and having the opportunity to work for the credit union for 19 years previous to my appointment as CEO, I was able to step into the position with a great understanding of what needed to be changed and what didn't. With my team, we have been able to elevate Genisys to being one of the most successful credit unions in the country." Buchanan holds a CPA license and has a Bachelor of Accountancy from Walsh College and a master's in information technology from Lawrence Technological University.
What is one thing you would most like to change in the world?
I would really love to see all animals treated with more respect and dignity. This means better protecting the environments they live in, protecting their food sources, improving animal rights laws and in general ensuring their overall welfare. So many animals suffer because of human actions and inactions, and we have the power to change this.
What is your ongoing goal(s)? What goal(s) do you still strive to achieve?
My ongoing goal is to always strive to be better than I was the day before and this is also what I try to instill in my team. Our only competition is ourselves.
What is your guiding principle to live by?
My dad taught me at a very early age to always "save some for the next guy." To me this means "don't be greedy" and that in all negotiations, there has to be a win-win for both parties or it just won't work in the end. I also always try to make people's lives easier, whether it's helping them live a better life financially or just being there to listen.
Who was your mentor in life?
My former CEO, Dianne Addington, was a wonderful mentor to me. She took me under her wing and believed in me and my abilities. She is a sweet Southern lady who taught me that you "get more bees with honey than vinegar." That said, she was tough when she had to be and she also taught me how to be emotionally persuasive.
What are the biggest challenges facing women business leaders?
On a daily basis, I see the internal struggle of my younger female leaders, and how they have to make the hard decisions related to their careers and being there 100% for their families. As a leader, I make sure to let them know that family should always come first and that work will always be here, but I believe it's an internal struggle for all of them. It mentally wears on many of them and I applaud them for being able to do both.
What was your best business decision?
My best business decision was to go back to school to earn my Master of Science in information systems. After obtaining my Bachelor of Accountancy and working as an accounting manager for many years, I knew if I wanted to be well rounded enough to be a great CEO, that I would need an IT background. After all, a financial institution really is a technology company, as everything we and our members do touches technology in some way.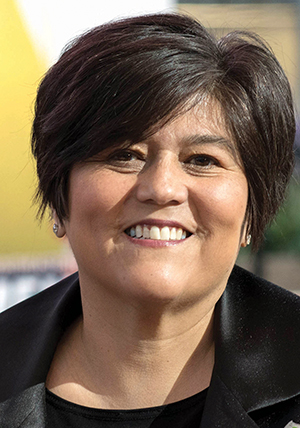 JoAnn Chávez
Senior Vice President and Chief Legal Officer, DTE Energy
As senior vice president and chief legal officer for DTE Energy, JoAnn Chávez has responsibility for the management and strategic direction of DTE's office of the general counsel, and she advises DTE's board of directors and senior management on legal and related matters. Chávez also oversees ethics and compliance, corporate security, corporate emergency management and tax. Prior to joining DTE in 2007, Chávez served as an international tax partner for KPMG LLP, with experience serving large multinational clients. Chávez earned a Bachelor of Business Administration and a Juris Doctor from the University of Notre Dame. Chávez is a strong advocate for young people and founded the Michigan Hispanic Collaborative (MiHC), a nonprofit that focuses on economic equity and provides opportunities for first-generation Hispanic students, like herself, to graduate from college.
What is one thing you would most like to change in the world?
I'd like to see everyone treat one another with respect and kindness.
Which of your accomplishments do you think has impacted the most people, and how?
I hope that my current role as chief legal officer has the most impact. Movement to this level will hopefully inspire women and Latinos to push themselves as far as possible and continue to pave the way and take their seats at the "table."
What is your ongoing goal(s)? What goal(s) do you still strive to achieve?
My goal is to help young Detroit Latinos graduate from high school and get to and persist through college. This next generation of Latinx college graduates are critical on the road to equity and economic power.
What is your guiding principle to live by?
The relentless pursuit of excellence. It's the not the achievement of excellence, but the relentless pursuit that matters.
Who was your mentor in life?
My father was my mentor until he died in 1990. His guidance regarding my education and early career choices permanently changed the trajectory of my life.
What are the biggest challenges facing women business leaders?
A lack of new opportunities for women with less experience. Men are often given opportunities based upon potential and women are given opportunities based upon experience. We need the same opportunities presented to women.
What was your best business decision?
Overseeing the transformation of the tax organization to a profit center by outsourcing the lower-value work and focusing internal resources on the value-added work. We have commenced a similar journey in the legal organization.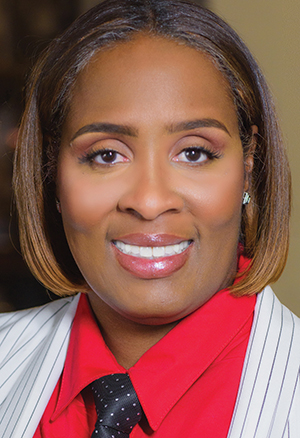 Regina Gaines
Co-Owner, House of Pure Vin
For now, House of Pure Vin touts itself as a signature retail destination and a consumer attraction for wine lovers and future connoisseurs. But co-owner Regina Gaines is setting the sights higher for the Detroit wine shop, which opened in 2015. "I want to use this platform as a launching portal to become the Starbucks of wine and create wealth throughout my community, while giving other women entrepreneurs an opportunity to be a business owner," she said.
What is one thing you would most like to change in the world?
As a black entrepreneur, I would like to change the systemic prejudices that often prevent black communities from reaching economic security and even prosperity. My people and community deserve to work and own their own projects, serve their own people and have equitable funding to do so.
Which of your accomplishments do you think has impacted the most people, and how?
I am proud of the fact that, throughout my career, I have always provided a landscape for other black entrepreneurs and creatives to showcase their talents. With House of Pure Vin, I am always providing a forum for chefs, aspiring entrepreneurs and other associates to present their products and ideas to our community.
What is your guiding principle to live by?
Self-responsibility. Simply own up to your decisions and choices.
Who was your mentor in life?
Though I have been blessed to have great parents, I cannot say that I have had just one mentor. I see this as an amazing thing, however, because mentors are meant to shift as your personal growth does, as well. Cheryl Hudson taught me how to be a woman in business. This was my first encounter to step out on faith. LaRonda Sutton is the person who I would say taught me how to be a boss. As a visionary, I learned quickly that being an entrepreneur and an executive are two different mentalities. Dan Gilbert taught me how to bet on yourself, to never ask for permission and simply apologize. Gail Perry Mason teaches me how to connect to the different generations before and after, and how we can utilize our platforms at any level to give back and open doors for others — always creating ongoing opportunity. My mother, Lilondo Ann Gaines, taught me how to walk through life with integrity and as a class act at all times, that it is not what you do, but simply how you do it. My late aunt Susan Mills-Peek taught me to never give up and fight to the bitter end. Lastly, my own daughter, Sarai, taught me confidence. There's no reason to pursue anything if you don't believe in yourself to the fullest. Both my personal and professional lives would be much less impactful without these influences.
What are the biggest challenges facing women business leaders?
Our ability to keep our businesses sustainable is the biggest challenge. We lack key representation in the areas that continue to keep our endeavors open and profitable. We are often underfunded, underpaid, underutilized and outnumbered in forums where decisions are made. As a black woman, it sometimes feels as if there is a double disadvantage. As a result, fighting for equality and representation is essential to our existence.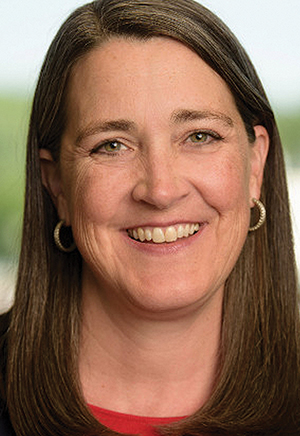 Patricia K. Poppe
President & CEO, CMS Energy
Since July 2016, Patricia K. Poppe has served as president and CEO of CMS Energy and its principal subsidiary, Consumers Energy, which serves 1.8 million electric customers and 1.7 million natural gas customers. The company has annual revenues of $6.1 billion, assets totaling $18.6 billion and 7,300 employees, according to its website. Before ascending to her current role, Poppe served as senior vice president of distribution operations, engineering and transmission. She was responsible for engineering, maintenance, and operations of the electric and natural gas, delivery systems.
Prior to that, Poppe served as vice president of customer experience, rates and regulation. She joined Consumers Energy in January 2011 as vice president of customer operations. Previously, Poppe served as a power plant director at DTE Energy. Prior to joining DTE Energy, Poppe held a variety of plant management positions in the automotive industry. Poppe earned a master's degree in management from the Stanford University Graduate School of Business and received a bachelor's degree and master's degree in industrial engineering from Purdue University.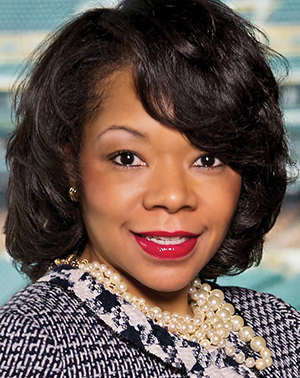 Ellen Hill Zeringue
Vice President of Marketing, Detroit Tigers
Ellen Hill Zeringue is proud to go into the office every day and help people enjoy the game of baseball. She is a veteran of the Detroit Tigers organization, having joined the MLB franchise prior to the 2000 season. Today, as vice president of marketing, she oversees all functions of the club's marketing and promotions departments, including print and broadcast advertising, Tigers.com, multicultural marketing, promotional giveaways and social media. "I have watched how a player's smile or autograph can temporarily change the spirit of someone who is terminally ill, or how a young person who encounters a player for the first time really believes that he or she can grow up to play in the major leagues," she said. "When I walk the concourse at Comerica Park, I witness laughter and joy among generations of family members — a child with their mom, a grandfather, son and grandson. Baseball unites communities. I have the unique opportunity to help create memories for fans, giving them a few hours of peace and happiness and a temporary escape from their daily duties."
What is one thing you would most like to change in the world?
I would like to live in a world without gender bias or racial discrimination. I hope that young leaders who may follow in my footsteps will be judged fairly by their abilities and not by the color of their skin or their gender.
What is your ongoing goal(s)? What goal(s) do you still strive to achieve?
I continuously strive to do the best that I can, knowing that I stand on the shoulders of many who have gone before me. I work to create opportunities for those who may follow in my footsteps, hopefully making their journey a little easier.
What is your guiding principle to live by?
I hope to always express kindness and grace in the workplace and the community.
Who was your mentor in life?
I am fortunate that I have had several amazing mentors in my life. I understand clearly that I would not be where I am without the support of several individuals who have helped mold my career. I am grateful for having groundbreaking and brilliant parents who were laser-focused on providing me and my sisters with outstanding educational opportunities, coupled with exposure to the arts (dance lessons, piano, flute, etc.) and a profound understanding that we could accomplish anything we set our minds to achieve. I have also been fortunate that my career was guided and enhanced by three incredible leaders at different points throughout my career. My first boss out of college, Jacquelyn Vaughn (owner of Vaughn Marketing Consultants), took me everywhere with her, introduced me to everyone she knew and taught me to be innovative and the right way to conduct a special event. Verna Green (vice president and general manager of WJLB and WMXD) taught me to care about our listeners and to be a responsible marketer — never support false advertising or give your listeners a false sense of hope. Finally Duane McLean (executive vice president of baseball operations for the Tigers) helped me transition into the role of vice president and taught me to be a compassionate and thoughtful leader.
Shooting Star Honorees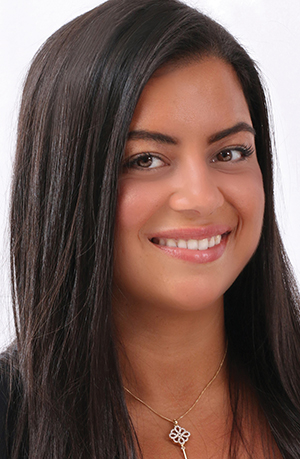 Lola Elzein
Partner, Venture Title Agency
Lola Elzein has been a partner in Dearborn-based Venture Title Agency since January 2019. "Our mission is to accommodate each and every one of our clients to provide a great and smooth transaction," her LinkedIn profile states. "We are committed to providing our clients with the best and utmost courteous service. We embrace excellent service with new forms of technology to facilitate satisfaction in each and every transaction." She previously worked at Farhat & Associates, a Dearborn law firm, where she expanded her knowledge and gained expertise in the area of property law. Elzein holds an MBA from the University of Michigan, a law degree from the Thomas M. Cooley Law School and a bachelor's degree in political science and communication from UM-Dearborn.
What is one thing you would most like to change in the world?
In recent years, I have found the hypercriticism of individuals professionally and personally to be overwhelming. In the world of social media, we are always exposed to the world, and I find that things appear rehearsed or staged. If I could change one thing in the world, it is for all of us to be more authentic.
Which of your accomplishments do you think has impacted the most people, and how?
In starting my title company, I was able to put a huge mark on the real estate industry in Southeast Michigan. We have helped thousands of families work through the process of purchasing their first home. I take a lot of pride in doing that.
What is your ongoing goal(s)? What goal(s) do you still strive to achieve?
I want to continue to grow my business with Venture Title branches in Michigan and across the United States.
What is your guiding principle to live by?
Take a moment to help someone every single day. A simple opening of the door or letting someone pass you on the freeway is just a random act that can help make someone's day better.
Who was your mentor in life?
Susan Dabaja is my mentor. She is the council president in Dearborn, a city where I have chosen to live, work and raise my daughters. Susan was a young mom when she managed to graduate first in her law school class. She, like me, also devoted her entire career to improving the quality of life for people in our community. Susan is a community attorney. She also shattered glass ceilings when she decided to run for office and was elected as the first Arab American woman council president on her first run for public office. I watch her juggle family life, work life and public service every single day, and often call upon her for advice. Mallak Beydoun has also been a huge mentor in my life. She has helped Mayor Duggan pave the way for the city of Detroit and she also helped pave the way for Susan. She's the one behind the scenes who breaks barriers, and I don't make too many decisions without her approval.
What are the biggest challenges facing women business leaders?
Women in business, women in politics, women in corporate America — pretty much women everywhere — are faced with the similar challenge of making our mark in industries dominated by men. We often have to work twice as hard to win that account and we are challenged to build a support network in a "boys club." For me challenges present opportunity, so I always try my best to approach every situation with the growth mindset.
What is the best advice you can offer to other potential women business leaders?
Just do it. Find your passion and go for it. There is no such thing as a bad idea.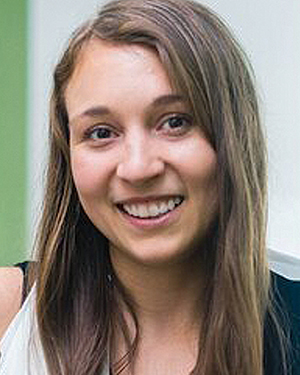 Amanda Lewan
Co-founder & CEO, Bamboo
Amanda Lewan describes herself as a writer and entrepreneur. After moving home to Detroit in the middle of the Great Recession, she worked at a variety of startups in marketing and operations, before launching Bamboo. One of the first co-working spaces in Detroit, Bamboo specializes in building collaborative, modern workspaces and community. She bootstrapped Bamboo from a $5,000 loan, then expanded regionally, while serving as a catalyst for Detroit's entrepreneurial ecosystem.
What is one thing you would most like to change in the world?
Create more unity. Right now we live in a divisive time and I think to move forward together, we have to create a better sense of unity and collaboration in the world.
Which of your accomplishments do you think has impacted the most people, and how?
I hope that Bamboo has impacted many people. We host frequent community events and gatherings, drawing in thousands from around our neighborhood. We hope to impact others by exposing them to innovative and creative ways to build companies.
What is your ongoing goal(s)? What goal(s) do you still strive to achieve?
My goal right now is to scale Bamboo, while maintaining a sense of community in our region.
What is your guiding principle to live by?
I live by my values, aiming to do work that is authentic to who I am. I value community, creative expression and flexibility and get to work every day on environments that allow me to empower others to live their values, too.
Who was your mentor in life?
I have several mentors and advisers. I've been blessed to have a supportive network of friends and family. When I started my entrepreneurial journey, I met many other business owners in the city. It's very helpful to have a network of founders and creators. I look to others who lead in ways that empower and uplift others around them.
What are the biggest challenges facing women business leaders?
There are always challenges. As women, we're often not invited to the table and so we create space or our own tables to be at. Funding and capital is a challenge. More resources and investment into women leadership would be helpful for our region.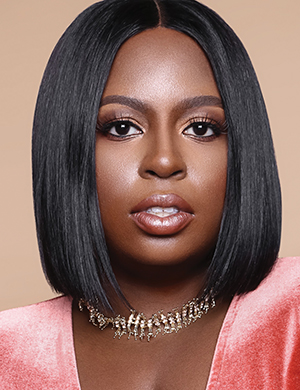 Amber M. Lewis
Director of Digital & Social Media, City of Detroit Mayor's Office
As director of digital and social media for the city of Detroit, Amber M. Lewis is committed to reshaping the narrative of Detroit by allowing the people, places and things to serve as the narrators. She views herself as a strategist and storyteller who is changing the way the city connects with residents and ensuring Detroiters have access to resources and information that they otherwise might not. She is also proud to have recently received affirmation from her 6-year-old sister. "Although she's so young, it's confirmation that I'm doing the work to show younger girls they can live the life they desire," Lewis said.
What is one thing you would most like to change in the world?
Creating equity for black women in the spaces we occupy.
Which of your accomplishments do you think has impacted the most people, and how?
Oftentimes people tell me how they are inspired that I've been able to maintain my personal brand and business and balance a corporate career. I want to show that it is OK to be a whole person; you are not your career and respectability politics have no place guiding your decisions. Who you are is an asset to every room you're in.
What is your ongoing goal(s)? What goal(s) do you still strive to achieve?
An ongoing goal of mine is to allow wellness to fuel my work ethic.
What is your guiding principle to live by?
Be your authentic self in all of the spaces you occupy.
Who was your mentor in life?
My grandmother is a mentor to me. Since I was a young girl I've watched her create lanes for herself and excel in them. From having her own vegan restaurant in the 1990s, to an event design company and leading the Detroit Association of Women's Clubs, she's always shown up as herself and done what she desired to serve the community.
What are the biggest challenges facing women business leaders?
I've heard the narrative that women can't have it all a lot. As if women and only women have to choose between careers, relationships, family, etc. Instead of discouraging women to pursue their desires, the narrative should be more focused on dismantling problematic systems (unpaid maternity leave, as an example) and establishing new systems, processes and people to support us in those pursuits.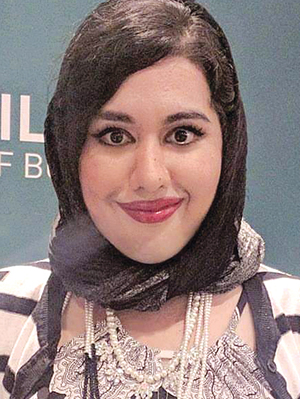 Sara Mahmood
Marketing Specialist, Motion Picture Institute
Sara Mahmood is a marketing, communications, events and business development
professional with global corporate, advertising agency, community leadership and fundraising experience. She has strategized and solved complex problems for a variety of brands, including Ford Motor Co., General Motors, Chrysler, Mercedes-Benz Financial, Michigan Economic Development Corp., BASF and Hasbro Inc., according to her LinkedIn profile. A frequent speaker at industry and community events, Mahmood has been recognized with over 30 honors, including the 2018 President's Commission on the Status of Women's Alumni Award from Wayne State University and the American Advertising Federation's 2015 Most Promising Rising Star.