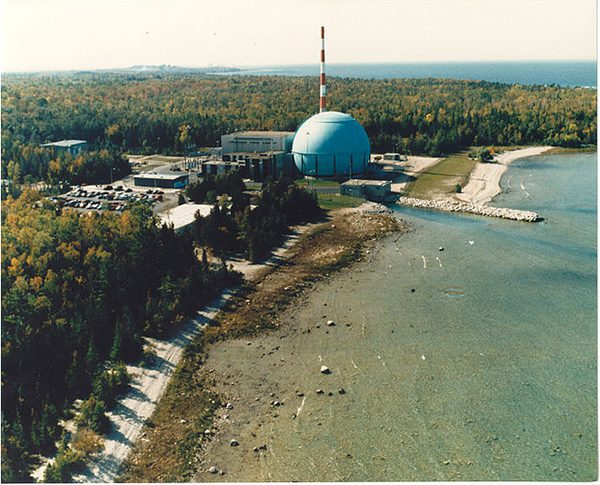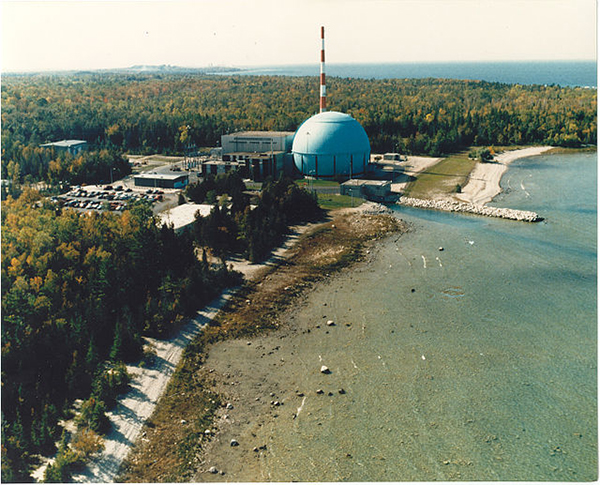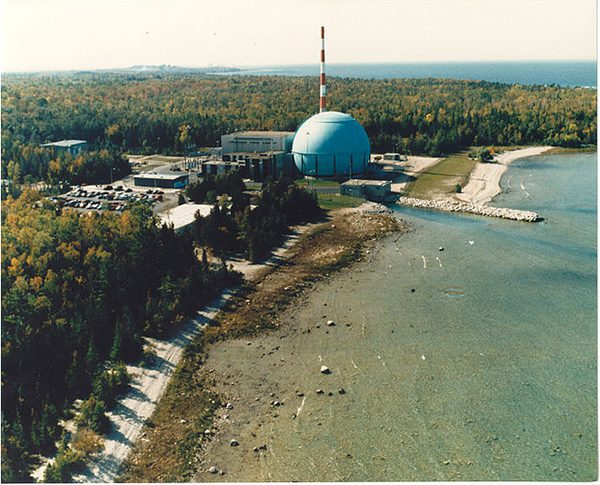 LANSING (Capital News Service) — As Michigan and other states gradually move away from coal and other brown energy sources, there's growing interest in carbon-free alternatives, including nuclear energy,
which some advocates call a "clean alternative" that now fuels 30% of Michigan's total electricity.
One nuclear plant in the state, Big Rock Point in Charlevoix closed in 1997 and has been fully decommissioned. In the spring of 2022, the Palisades Nuclear Plant in Southwest Michigan's Van Buren County will close because of a "business decision."
Michigan also has the Fermi Nuclear Power Plant in Newport, near Monroe, and the Donald C. Cook Nuclear Power Plant in Berrien County's Bridgman, according to the Department of Environment, Great Lakes and Energy.
With Palisades and other plants in the Great Lakes region scheduled to shut down in the coming decades, more people are considering the long-term impacts of this energy source.
After decommissioning, radioactive waste remains on-site, said Susan Chiblow, an Indigenous environmental scholar in Ontario.
The waste stays in the environment for trillions of years, so calling nuclear power clean is propaganda, she said.
In short, risks don't disappear when a plant is decommissioned, a process that can take up to 60 years, said Edwin Lyman, the nuclear safety project director at the Union of Concerned Scientists, a nonprofit science advocacy organization based in Massachusetts.
Although closed plants no longer have to worry about accidents post shut-down, their operators remain responsible for managing the radiated materials and spent nuclear waste, Lyman said.
He said waste now stored on-site is vulnerable to security threats and climate disasters.
For five years, the waste is kept in large swimming pool-like structures where it's mixed with water to keep it cool. Then, it's transferred to dry casks, he said.
The U.S. Department of Energy is technically responsible for removing the waste, but it has nowhere to bring it, Lyman said.
"It's going to be a long-term storage problem for any nuclear plant that's shut down," Lyman said.
One solution to the waste storage problem is burying the waste, but opponents fear groundwater contamination. Finland made history this May and became the first country to store its spent nuclear waste underground.
Proponents say this solution would better protect the waste. They call it a safer way to avoid damage in the event of a natural disaster, like the 2011 earthquake and tsunami that wreaked havoc at Japan's Fukushima nuclear power plant.
Critics of burial call it a Band-Aid solution.
"They'll put really pretty grass and trees over top so people don't know it's buried down there," Chiblow said.
"They say these mountains will never move," she said. "Everything that happens above the Earth – besides humans – is the same beneath. It's a mirror."
Deep Solution, a California company involved in the issue, recommends that the Nuclear Regulatory Commission, the agency in charge of America's nuclear power, allow waste to be buried.
Strategically digging bore holes in areas with low fault and fracture zones at a depth of 1 kilometer (0.62 miles), it's a safer, long-term solution, said Rodney Baltzer, the company's chief operating officer.
On average, 21 such holes could hold all the waste a nuclear plant produces, Baltzer said.
He likens the process to swimming in the ocean: "You might swim on the surface that's very choppy, but if you dive under and are scuba diving, you'll have much less impact of those waves, and that's kind of how it is in the deep underground."
Still, Chiblow said she fears reservoirs will eventually crack with devastating consequences.
"The underground river systems and lakes will become contaminated, which means that everything above the Earth will become contaminated, and as humans, we will not exist," Chiblow said.
Right now, America's nuclear waste repository is legally located at Yucca Mountain in Nevada. Opposition from the Western Shoshone Nation and other concerned individuals and groups has successfully prevented waste from being stored there, however.
To bury waste underground, Deep Isolation would require a license from the Nuclear Regulatory Commission. Right now, Yucca Mountain is the only place nuclear waste can be buried, and it's not happening because of the opposition.
Regardless of such concerns, nuclear power remains the largest source of non-carbon emitting electricity in Michigan, said Scott Dean, a strategic communications officer at the Environment, Great Lakes and Energy.
Thirteen states have banned construction of new nuclear plants.
In the Great Lakes region, Minnesota adopted its ban in 1994. Conversely, Illinois just spent $694 million to keep its nuclear power plants running to meet emission goals.
Because the Great Lakes account for one-fifth of the world's freshwater, Chiblow and other environmentalists are especially interested in protecting it.
"They're killing the water," she said. "If you think about it, our bodies are made up of water, our brain floats in water, all these things. If we kill the water, then we are eventually going to kill the water in our bodies, which means we as a humankind will not exist."
Cameryn Cass is a master's journalism student at Michigan State University.