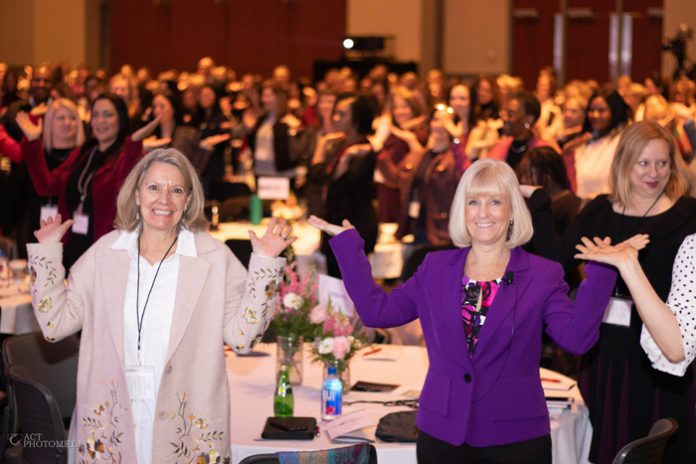 March is Women's History Month, so it is fitting that many groups, companies and nonprofit organizations put together events to highlight the month as well as International Women's Day.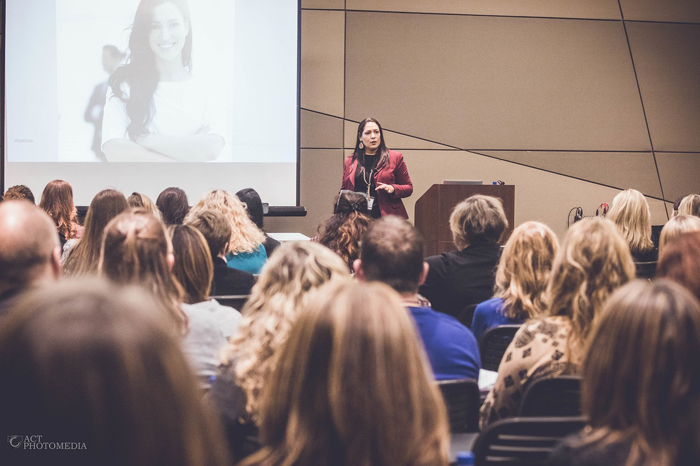 At the same time, International Women's Day is held annually on March 8 to celebrate "the social, economic, cultural and political achievements of women," organizers say. The day also serves as a call to action, asking people across the globe to work together to speed women's equality across every part of life.
The first International Women's Day took place in 1911, and each year the event grows in terms of awareness and participation. This year's theme is "Each for Equal," which asks everyone to work together to create a gender-equal world. The goal is to challenge stereotypes of gender, fight gender bias and celebrate women's achievements in all areas.
Events are being planned around Michigan with one of particular note coming to Grand Rapids. On Wednesday, March 4, West Michigan will celebrate International Women's Day with a special event hosted by Amway, Inforum, Meijer and Spectrum Health at DeVos Place.
The speaking lineup includes keynote speeches and breakout sessions by: Buhle Dlamini, who worked closely with Nelson Mandela; Risha Grant, author and expert on diversity, inclusion and bias; and Manon Rhéaume, the first woman to play in an NHL game.
This year's local theme is The Power of Being Real, which focuses on helping women build better relationships, embrace diversity, support other women and alter the status quo of workplace dynamics.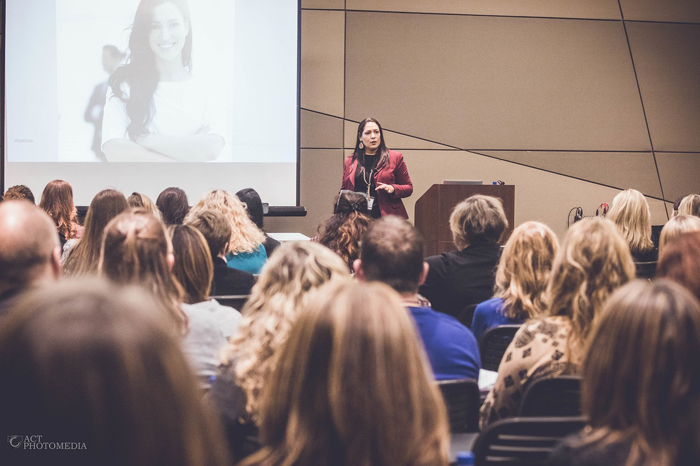 Grant, winner of the 2019 Top 100 HR Influencers, will share her presentation, "Want to Get Real? Get Rid of the BS!" She said she plans to encourage attendees and companies to reflect on discrimination and diversity within the workplace.
"Your inner badass is waiting for the real you to show up, show out and radically accept yourself, flaws and all," Grant said. "There is power in your authenticity. Being authentic and confronting my bias has led me to live free. I'll show you how The Power of Being Real can change your life, too."
Some other events planned around Metro Detroit include:
Women Run Detroit: In its first event, organizers of Detroit's International Women's Day are bringing together a slate of dynamic female speakers to talk about today's issues when it comes to gender equality. Speakers scheduled to talk include Taharah Saad, president of the Arab American Women's Business Council, and Senator Mallow McMorrow. Food and beverages will be available at the Sunday afternoon event, which will be held at The Eastern in Detroit.
Ladies Who Lead Luncheon: The Renaissance chapter of The Links Inc. is hosting this special Sunday luncheon to honor International Women's Day and Women's History Month. The event, which starts at noon at Detroit's Colony Club, features three speakers, including keynote speaker Susan Taylor, founder and CEO of the National CARES Mentoring Movement, and Kim Trent, deputy director for Prosperity for the Michigan Department of Labor and Economic Opportunity. The ticketed event will be hosted by Rhonda Walker, a news anchor at WDIV.
Women Building Connections: Zingerman's Bakehouse in Ann Arbor will host this panel, networking event and food fest in honor of Detroit's Build Institute. The event, which starts at 1:30 p.m. March 8, will focus on the theme of local entrepreneurship, business and economics. The them is Each for Equal, taking a look at how equity plays into the modern business world. Panelists include April Jones-Boyle, Build Institute Founder, and April Anderson, co-owner of Detroit's popular Good Cakes and Bakes. Space is limited at this ticketed event, organizers said.