Libraries have long been places of refuge, research and reading for communities – but businesses also have benefitted from having events and partnerships with their local libraries during the coronavirus pandemic and related quarantines.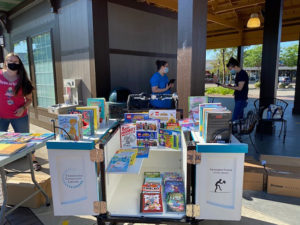 At the Farmington Community Library, Director Riti Grover has been working closely with local companies to make sure they along with their employees have the resources they need to get through this most unusual time. The library also is working with other area groups to ensure entrepreneurs, start ups and businesses of all sizes to get everyone what they need to work remotely or get additional schooling or training.
"Despite these challenging times of a global pandemic, Farmington Community Library remains committed to ensuring that every resident has an opportunity to have the knowledge and educational resources to be successful and thrive in life," said Grover.
CORP!: How, specifically, have you addressed the needs of local businesses in what you are offering at the library?
Farmington Community Library: Local businesses are an integral part of the community served by the Farmington Community Library. We are members of the local Chamber of Commerce and Optimist Club and partner with local businesses to provide programs for our patrons as well as meet the operational needs of our organization. We take pride in bringing in local entrepreneurs and small business owners to conduct an array of programs ranging from musicals and genealogy to healthy lifestyle. Our partnership with larger organizations such as Gale Cengage and Plante Moran ensures we are getting the best of resources and also follow best business practices. FCL staff has participated in the award-winning Farmington Farmers Market where we free gifts or giveaways, including books, and hand out information on our offerings. We take pride in thinking out-of-the-box when collaborating with local businesses and invite all to come and explore how we can, together, serve our community with excellence!
CORP!: How are you encouraging people to take another look at what the library offers in terms of services now that they may have limited access to the library? What else do you want people to know that they might not realize that the library has in terms of services or connection to knowledge?
FCL: While there was a period of limited services during the pandemic, Farmington Community Library began Phase 4 of its 5-phase reopening on Oct. 12. As we continue to enhance our services through our phased reopening, our hours will extend. Currently, library hours are Mondays 12-7, Tuesdays 12-6, Thursdays 12-7, Fridays 12-6, and Saturdays 9-3. We are closed to the public on Wednesdays and Sundays. Patrons may browse collections, ask for reference assistance, pick up holds, renew or apply for a library card and use self-checkout stations with a library card or scannable digital version. We will continue to have contactless curbside service (has been in place since July 6).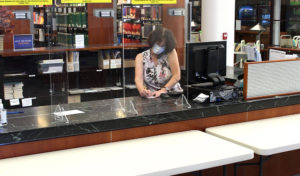 For computer appointments, patrons can call the library during open hours. We also offer outdoor book drops to return items. Study rooms, meeting rooms and in-person programs will be made available in the next phase. FCL is always looking for ways to ensure we are a key pillar in the community for lifelong learning and education. We know that right now many families are facing challenges when it comes to their child's education and remote learning. We are providing every student with access to a library card and easy-to-use, kid-friendly online resources at no cost. In mid-August, we went fine-free on late items to help ensure accessibility for all. For both adults and children, we share regularly on our website and social media channels about various programs, such as the following:
• Brainfuse HelpNow – that offers live online tutoring every day from 2-11 p.m., a 24-hour writing lab, homework help and test preparation and more for students from kindergarten through college and adult learners. This is free using the FCL library card.
• ESL and senior outreach and learning – FCL's staff helps to ensure ESL learners and seniors have the opportunity to take advantage of the learning tools and resources available through meetings.
• PebbleGo – a database for children ages Pre-K to third grade to help with various learning activities – all for free by using FCL's library card.
• Gale Courses – provide lifelong learning opportunities such as GED test preparation, or even wellness courses, which are all for free with FCL's library card These are just a few of the programs. To learn more ongoing and upcoming programs, patrons can visit our website (www.farmlib.org) or on our Facebook, Instagram and YouTube channels.
CORP!: What else do you want people to know?
FCL: We look forward to seeing our patrons – we have missed them! Now that we are in Phase 4 of our 5-phase reopening, we have extended our hours and services, but we must continue to focus on safety, service and compliance for the health and safety of staff and patrons.
We know you are increasingly eager to return materials, check out new materials, and visit our locations, and we want to make sure all of the work is done with the highest standards of safety. That means training our staff, configuring our spaces for appropriate distancing, ensuring we have the necessary PPE and policies in place to keep people safe, and developing new low and no-contact service models. FCL, like many of the other libraries, had to make changes this year and get creative while still addressing the needs of its patrons.
Some of the highlights:
• Providing every student, especially given remote/hybrid learning, access to a library card and easy-and-free access to online resources
• Offering patrons contactless curbside pickup (since July 6) in a safe manner; due to its popularity and convenience, plans are being evaluated to offer this as a year around service through a service window
• Partnering with Unique Library to provide Curbside Communicator App for convenient text service to enhance the curbside experience
• Going "fine-free" – no longer charging overdue fines on late items, effective Aug. 17; existing overdue fines are waived from all library cardholder accounts, ensuring all people have equitable access to library books and materials – a core value as a public library.
• Implementing extra safety measures – such as Library Book Sanitizer Machine that sanitizes up to six books at a time in 30 seconds with UV-C light and high air pressure, before being placed back on the shelves.