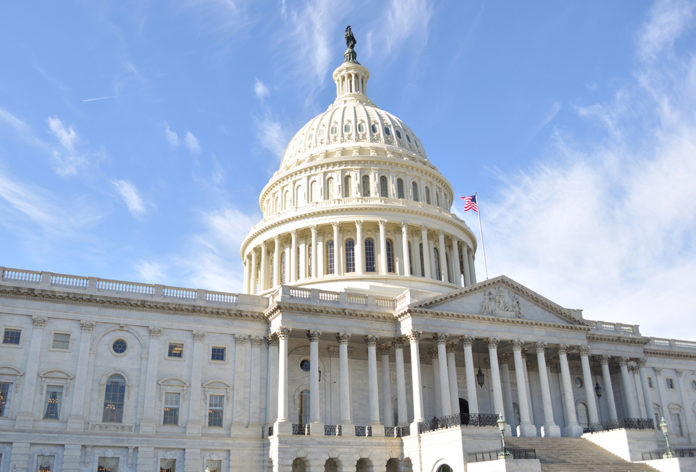 After Speaker Nancy Pelosi said earlier this month the House would not consider the Senate's $1.2 trillion infrastructure plan without also moving on President Biden's $3.5 trillion budget plan, it looked like things could get a bit sticky in the House.
But House Democrats avoided the stickiness this week, using a 220-212 party-line vote to pass both, along with a controversial voting rights bill.
The vote lets Democrats write and approve the massive spending package without Republicans and also clears the way for passing the infrastructure package, which has already passed in the U.S. Senate.
According to the measure, the House committed to voting on the infrastructure package by the end of September. The vote also advances a sweeping voting rights bill, which Democrats aim to pass as soon as Tuesday.
In a statement Tuesday, Pelosi said she is "committing to pass the bipartisan infrastructure bill by September 27" and would "rally" her caucus to pass it.
Opposition from nine progressive Democrats threatened an agenda that supporters say will boost the economy and provide a lifeline to working-class households, according to CNBC.
"The bottom line is, in my view, we are a step closer to truly investing in the American people, positioning our economy for long-term growth and building an America that outcompetes the rest of the world," Biden said Tuesday, CNBC reported. "My goal is to build an economy from the bottom up and middle out, not just the top down."
According to the LA Times, Democrats have given committees a "soft Sept. 15 deadline" to complete the details of the spending bill, expected to include funding for climate change and an expansion of child-care assistance, paid family leave and Medicare.
They hope to pass that measure in the House by Oct. 1, but the process could take longer in the Senate, the Times reported. It has been billed as the largest expansion of the social safety net since the New Deal.
"It's really ambitious for the few days that we're scheduled to be in session," said House Budget Committee Chairman Rep. John Yarmuth (D-Ky.).