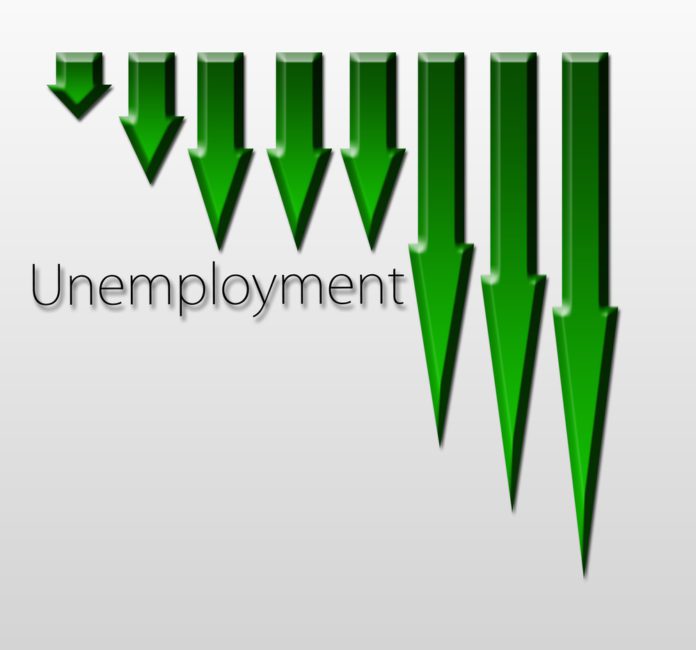 After recording a disappointing 210,000 jobs added in November, the U.S. economy needed a little more good news.
On Thursday, it got some.
According to statistics released Thursday by the Labor Department, some 184,000 U.S. workers applied for first-time unemployment benefits last week, a drop of 43,000 from the week before.
The drop follows a pattern the job market has pretty much followed – with a couple of weekly exceptions – since first-time claims topped 900,000 in early January.
The decline, which leaves the four-week moving average below 219,00, leaves the claims level at its lowest since the COVID-19 pandemic hit the U.S. in March 2020.
Labor Department statistics also show the number of Americans claiming unemployment benefits at its lowest level in more than five decades.
"Employers who are in need of more openings to be filled are certainly holding on to their existing employees, and in many cases are having to raise wages to keep them and certainly to attract new ones," Peter Boockvar, Chief Investment Officer with The Bleakley Advisory Group, told investors, according to CBS News.
Fewer than 2 million Americans were collecting traditional unemployment benefits the last week of November. Last year, the figure was 5 million, the network reported.
In the early months of the pandemic, the U.S. lost some 22 million jobs, and have since regained some 18 million of those. What is unclear is what effect the new omicron variant will have on the jobs market.
November was not a particularly good month for jobs, with the Labor Department reporting the economy added just 210,000 jobs, although the unemployment rate dropped to 4.2%.
"Weekly jobless claims falling to the lowest level since 1969 is powerful evidence of how desperately employers need to keep workers who are quitting at near-record rates," said Robert Frick, corporate economist at Navy Federal Credit Union, according to CBS News.